Two sprays, big ComfortZone
Finoris: Everyday routines, redefined
Comfort and freedom of movement for every sink
Comfort and freedom of movement for every sink
Finoris: Minimalist design for maximum flexibility
The more people in the household, the more varied the needs. With Finoris, the morning scramble for the sink becomes a versatile offer for everyone. This easy-to-use faucet makes everything possible: spontaneously washing hair, bathing the baby, or quickly cleaning a sweater. This mainly owes to the
long, Finoris Flex pull-out spray
, which is completely integrated into the faucet. The result: an unprecedented ComfortZone that glides gently back into its original position after each use.
Your customers can enjoy the Finoris flexibility in four dimensions:
The pull-out spout
The water volume
The temperature
Two spray modes
Finoris Flex is part of a stylish,
premium bathroom design line
. Its streamlined, geometric silhouette fits in perfectly with a minimalist interior. To the delight of design lovers, hansgrohe offers three surface finishes – for harmonious color design in the bathroom.
Sink, bath tub, shower: Finoris in the entire bathroom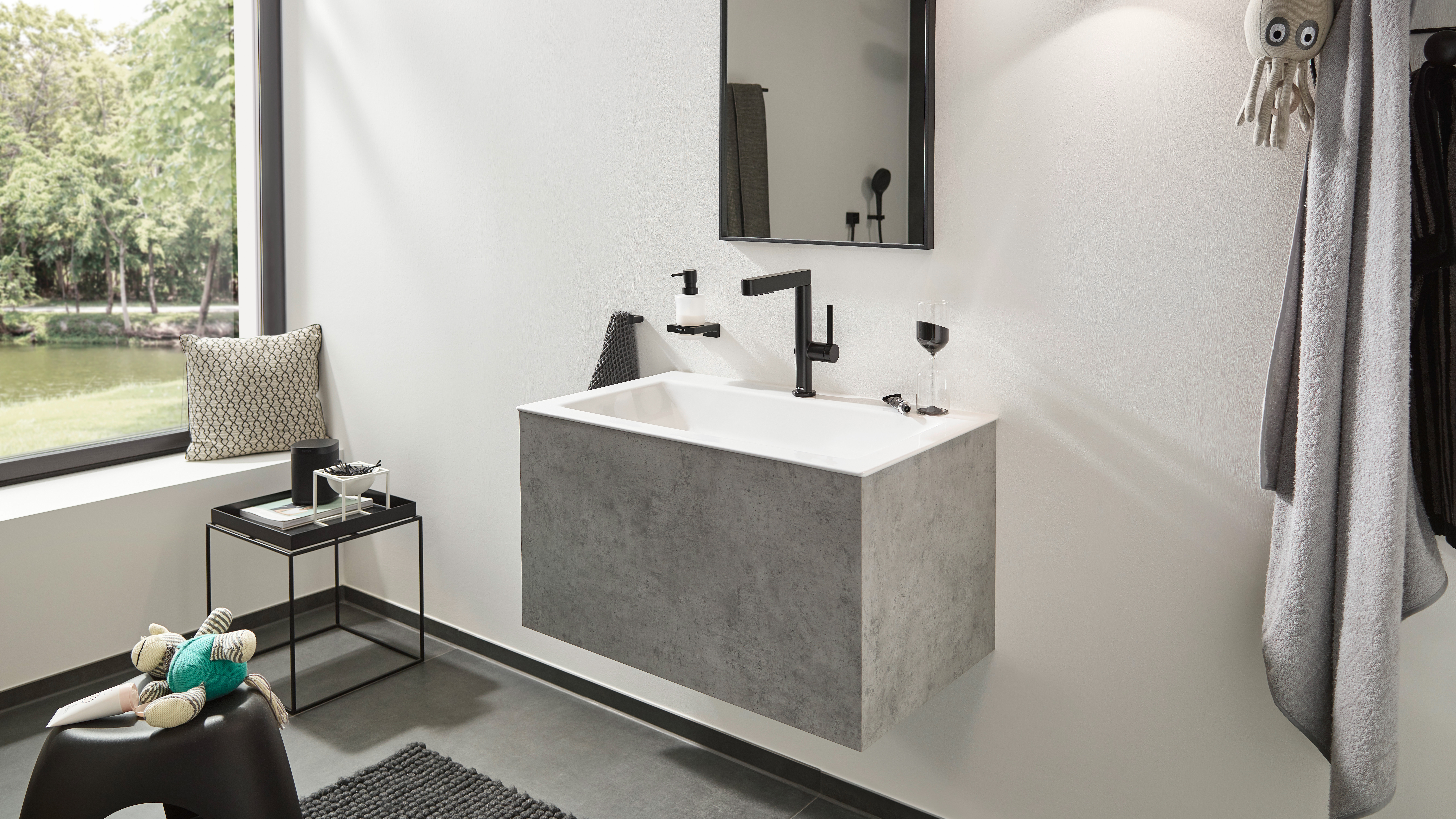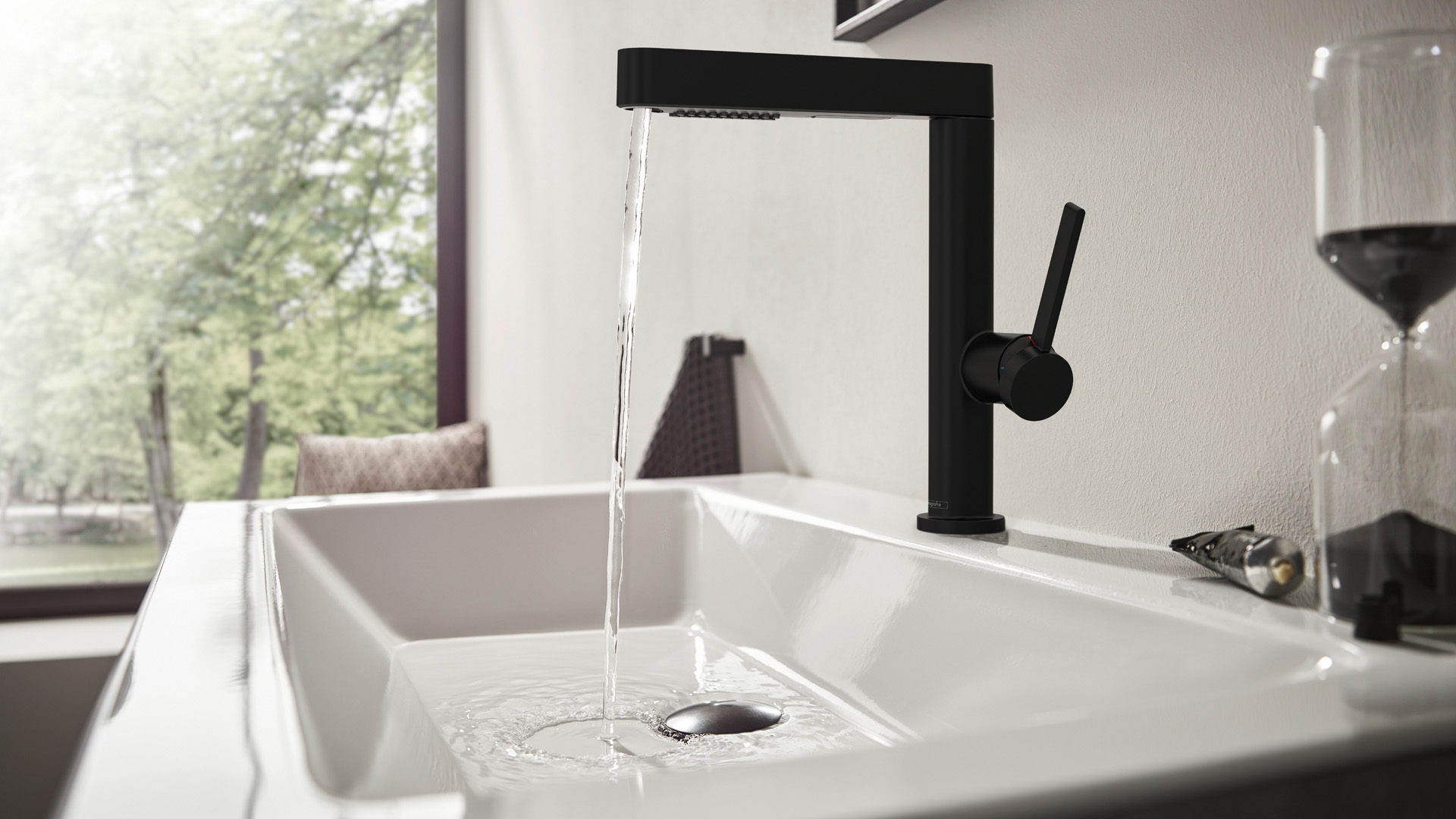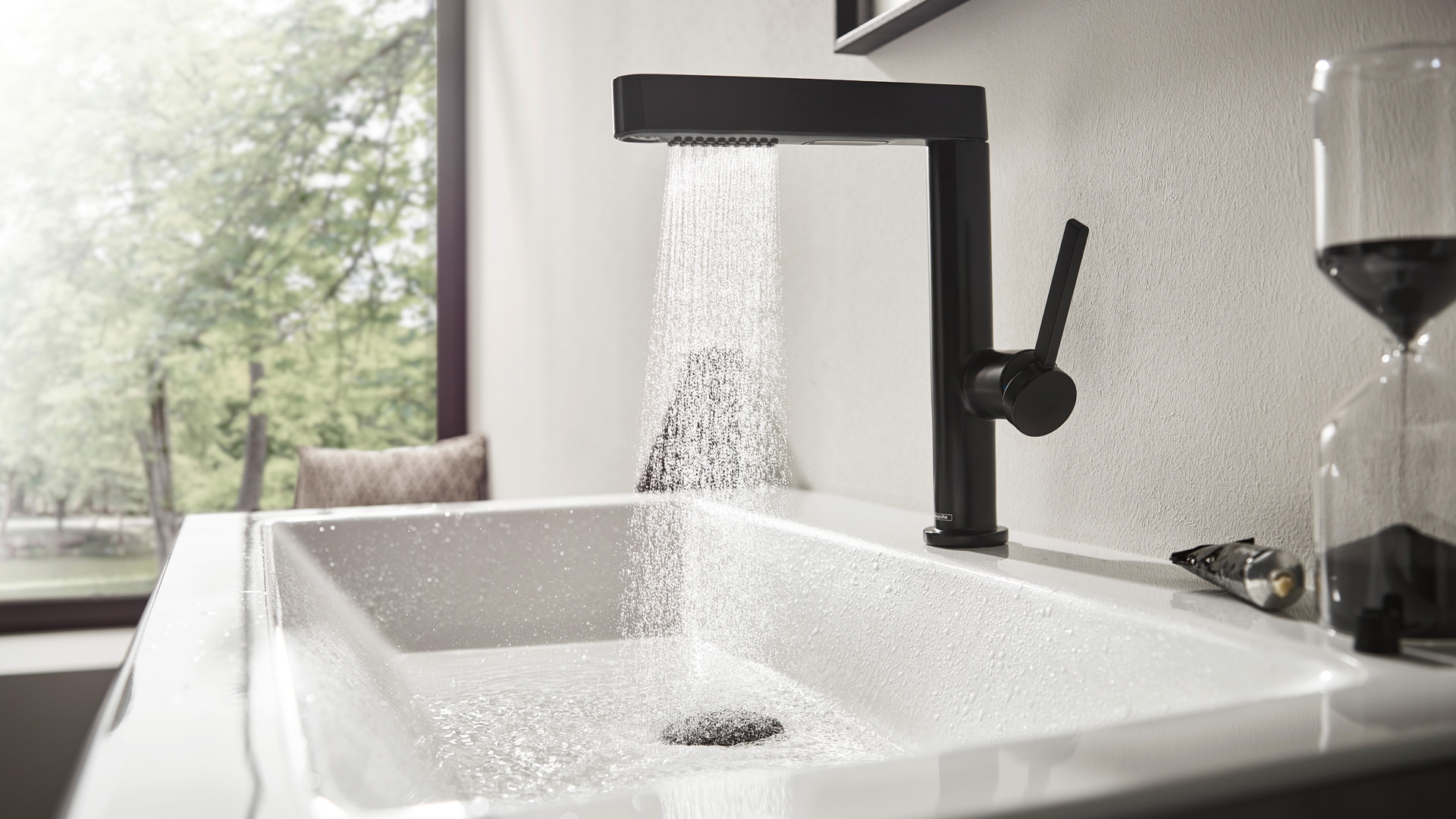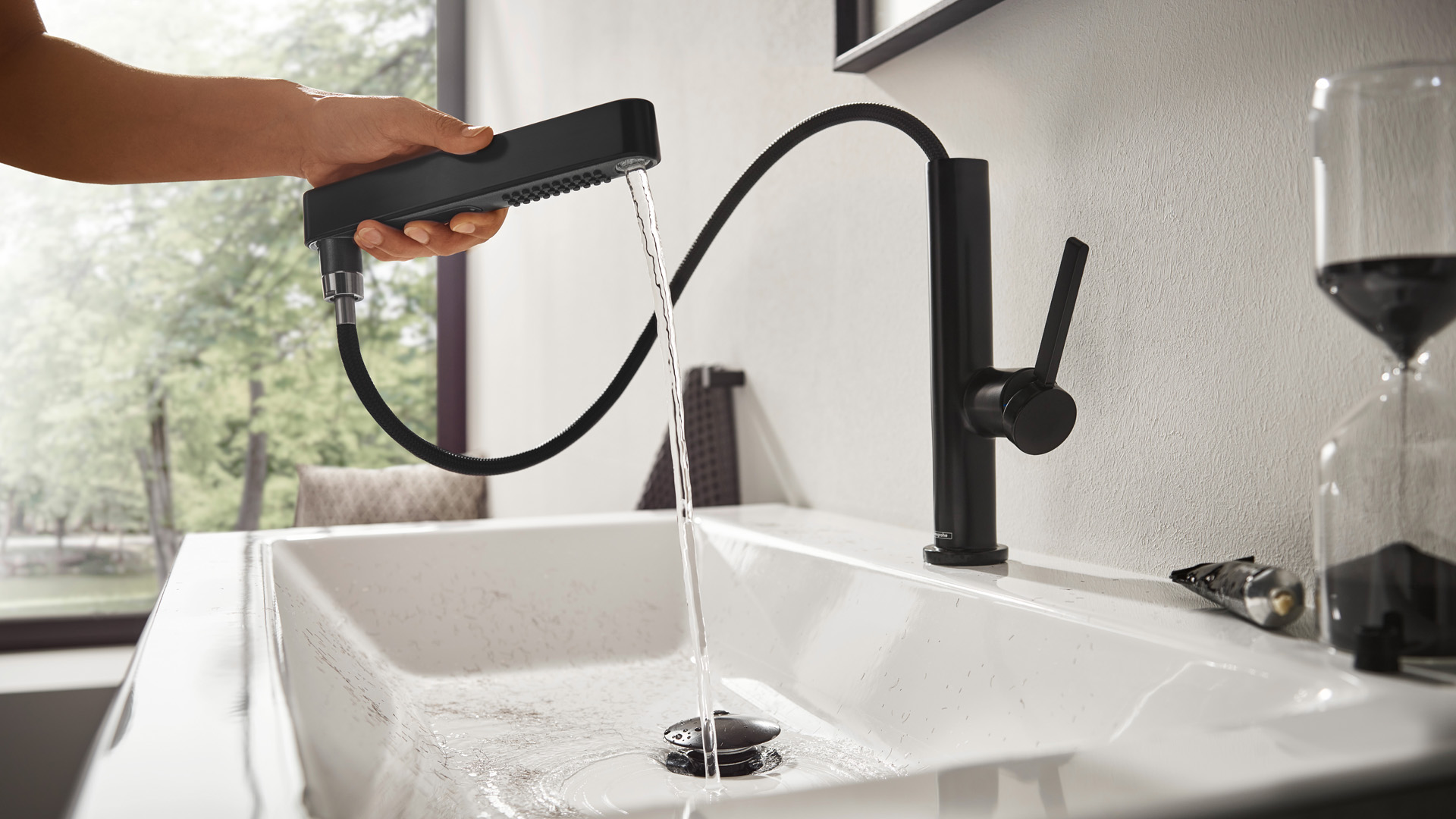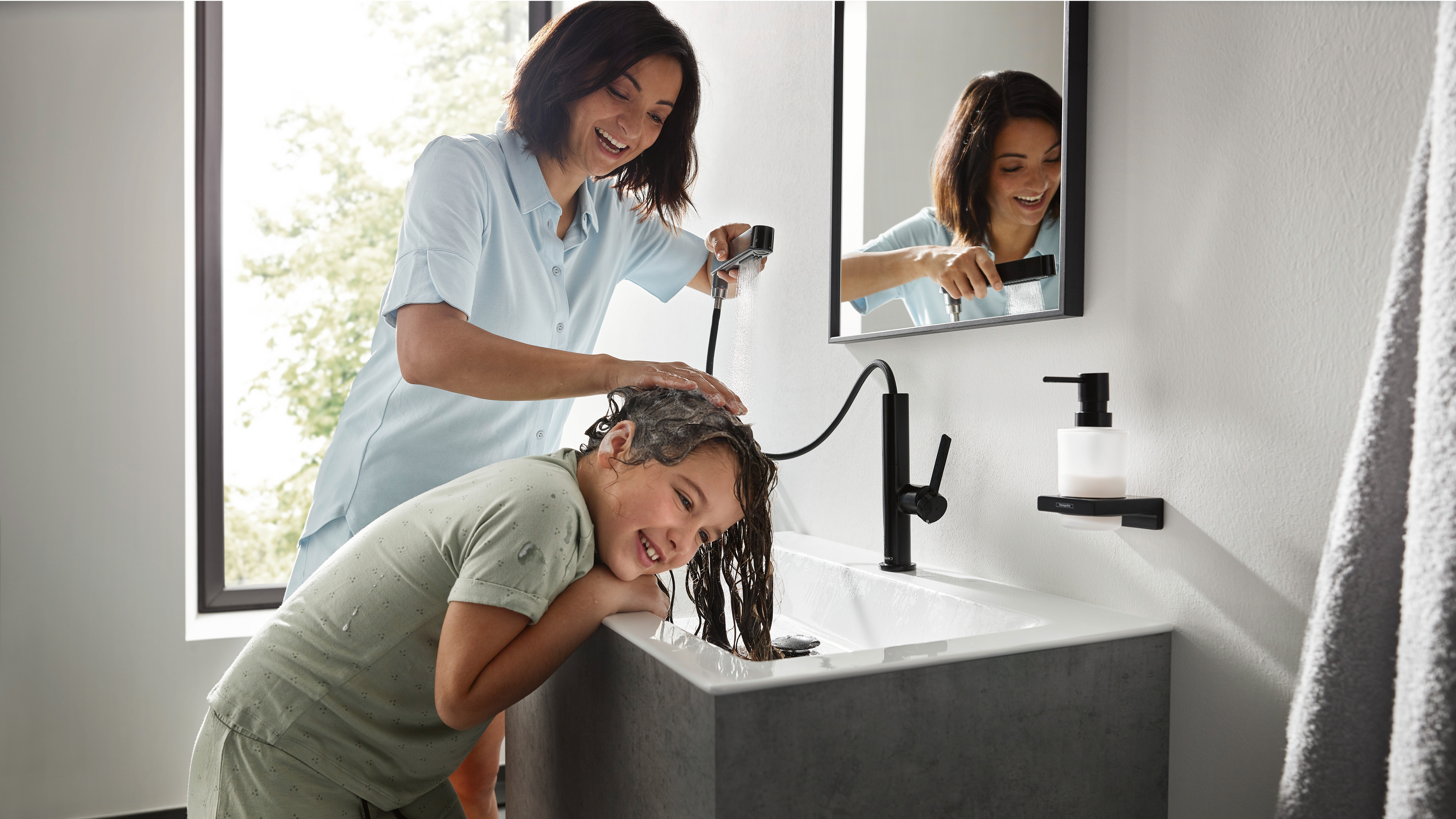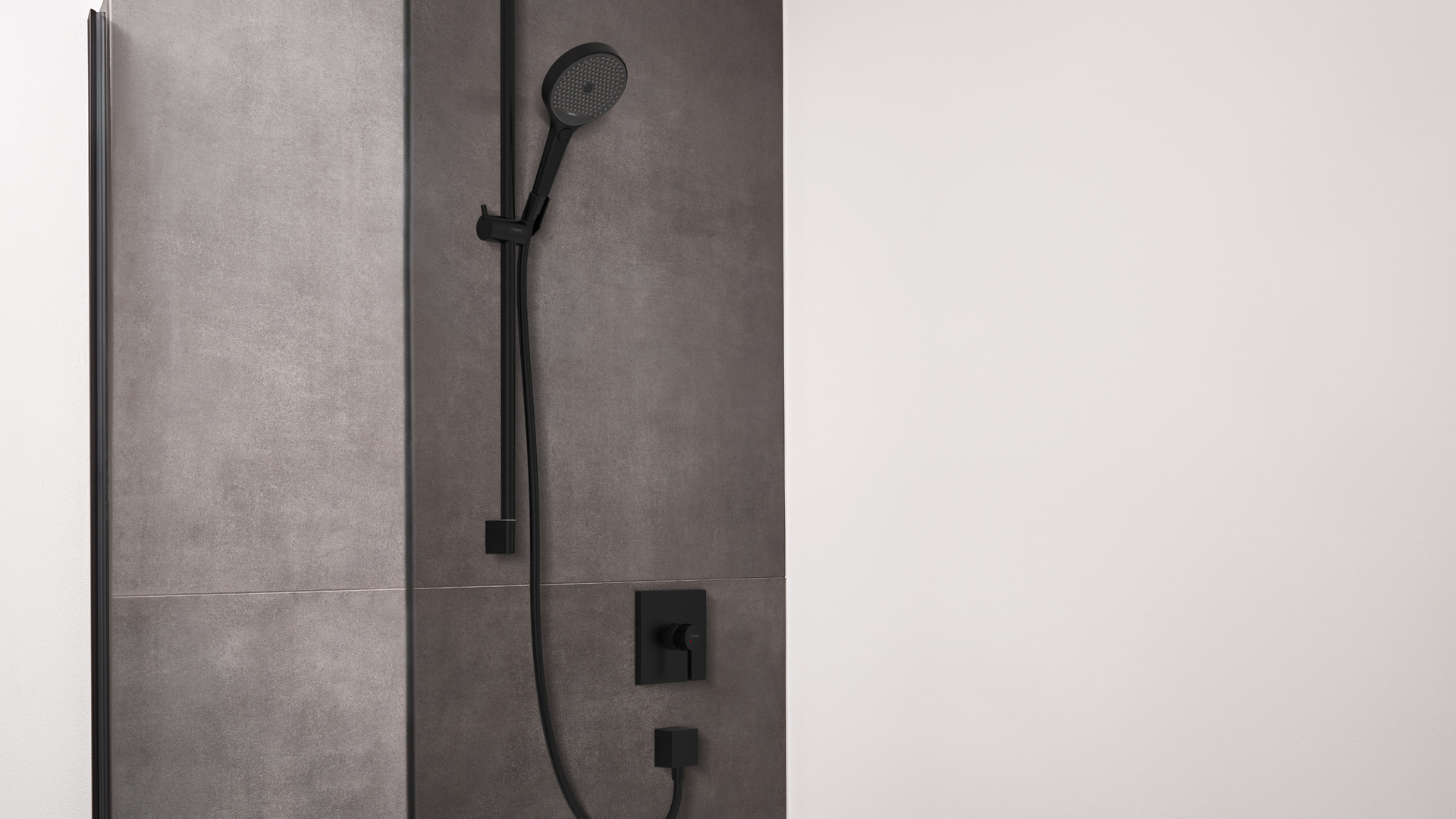 How you and your customers can benefit from Finoris
​​​​​​​Slim faucets that make all routine activities in the bathroom a pleasure. The lavatory faucet is the heart of the series. It inspires with its everyday-friendly pull-out spray with two spray modes.

The Finoris lavatory faucet is available in multiple heights – to fit any sink. hansgrohe ComfortZone technology sees to more free space, ease of use, and less splashing at the sink.

Two modern FinishPlus surface finish colors ensure individual design and exciting combination options: Matte Black or Matte White.

Tried and trusted hansgrohe technologies reduce water consumption to five liters per minute (EcoRight), ensuring lime-free, long-lasting products (QuickClean).
​​​​Attractive products complete with accessories for your showroom
With this designer line, you can show off your complete bathroom expertise and increase your revenue at the same time. Because Finoris is a faucet portfolio from one source – for sinks, bath tubs, and showers.

Finoris has many complementary products, accessories, and attractive design options you can show your customers.

In the project business, FinishPlus faucets support modern design approaches and help hotel brands position themselves for the future.
Finoris & AddStoris: Premiere at the Hansgrohe Aqua Days
In 2021, for the first time, the hansgrohe brand presented all its new products in virtual space. In the following video from the Hansgrohe Aqua Days, you can get to know the Finoris bathroom faucet category – our first with PowderRain and pull-out spray for the sink. Plus: the perfectly matching AddStoris accessories. Discover new flexibility in everyday family life!
Get to know more of hansgrohe's new products