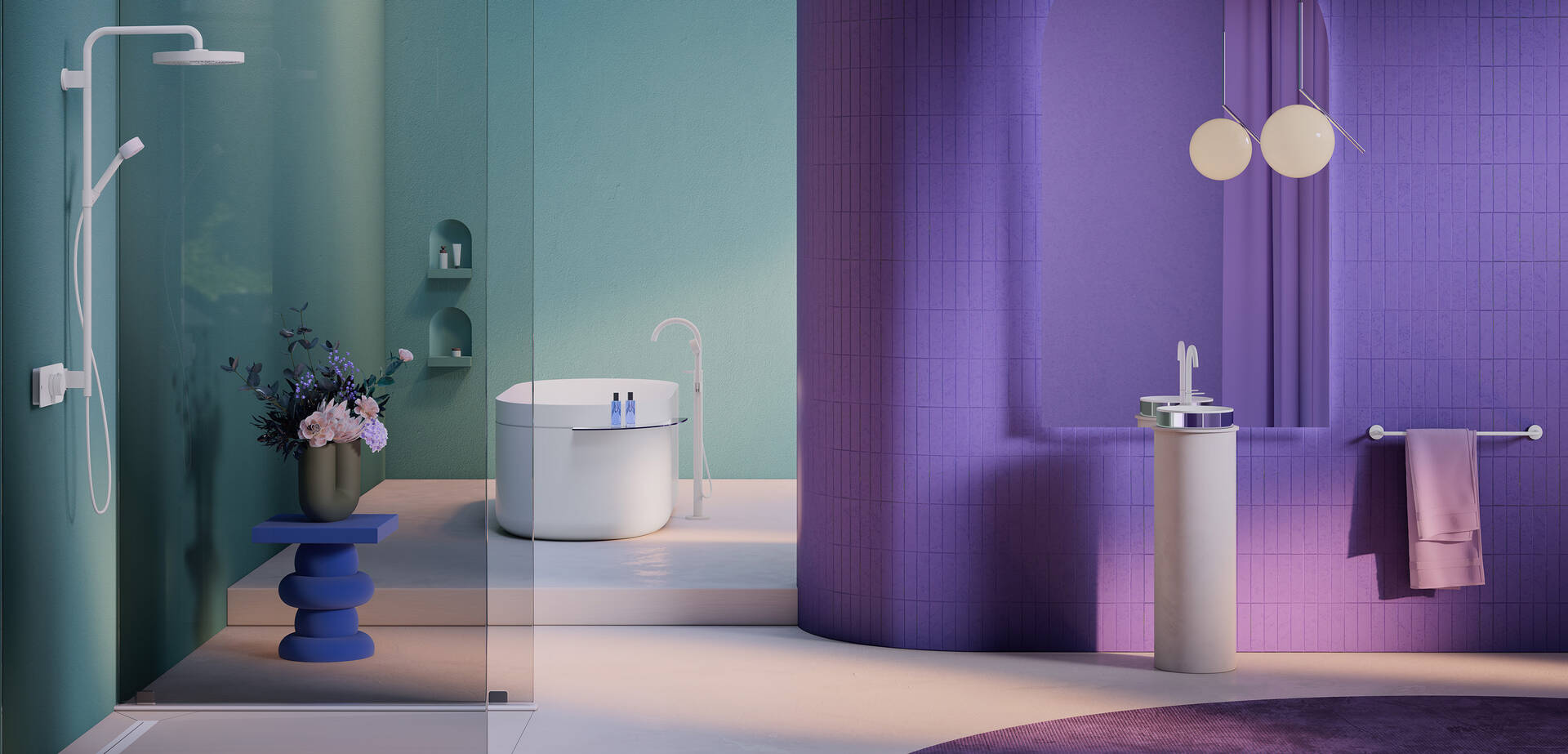 Our highlights 2023
Exceptional products and expressive colors for even more personality in the bathroom.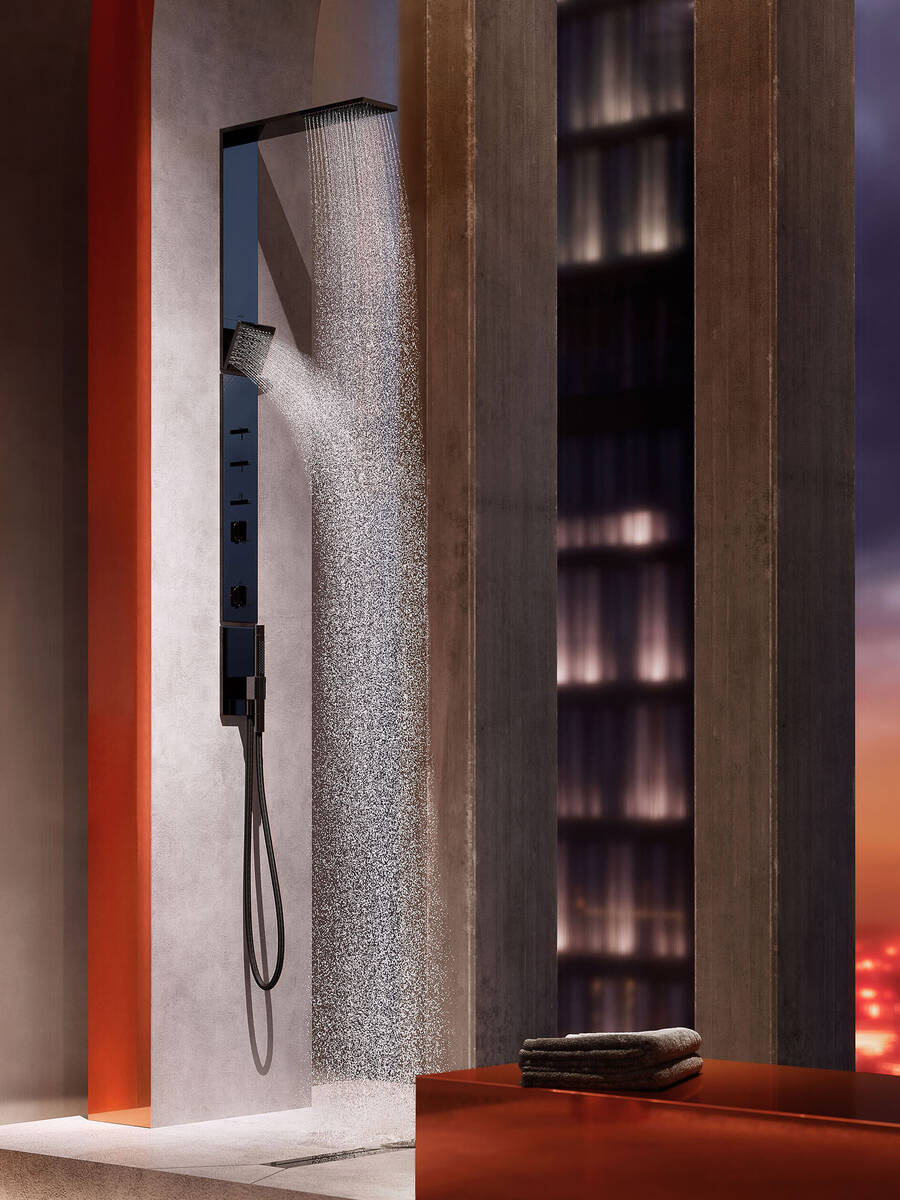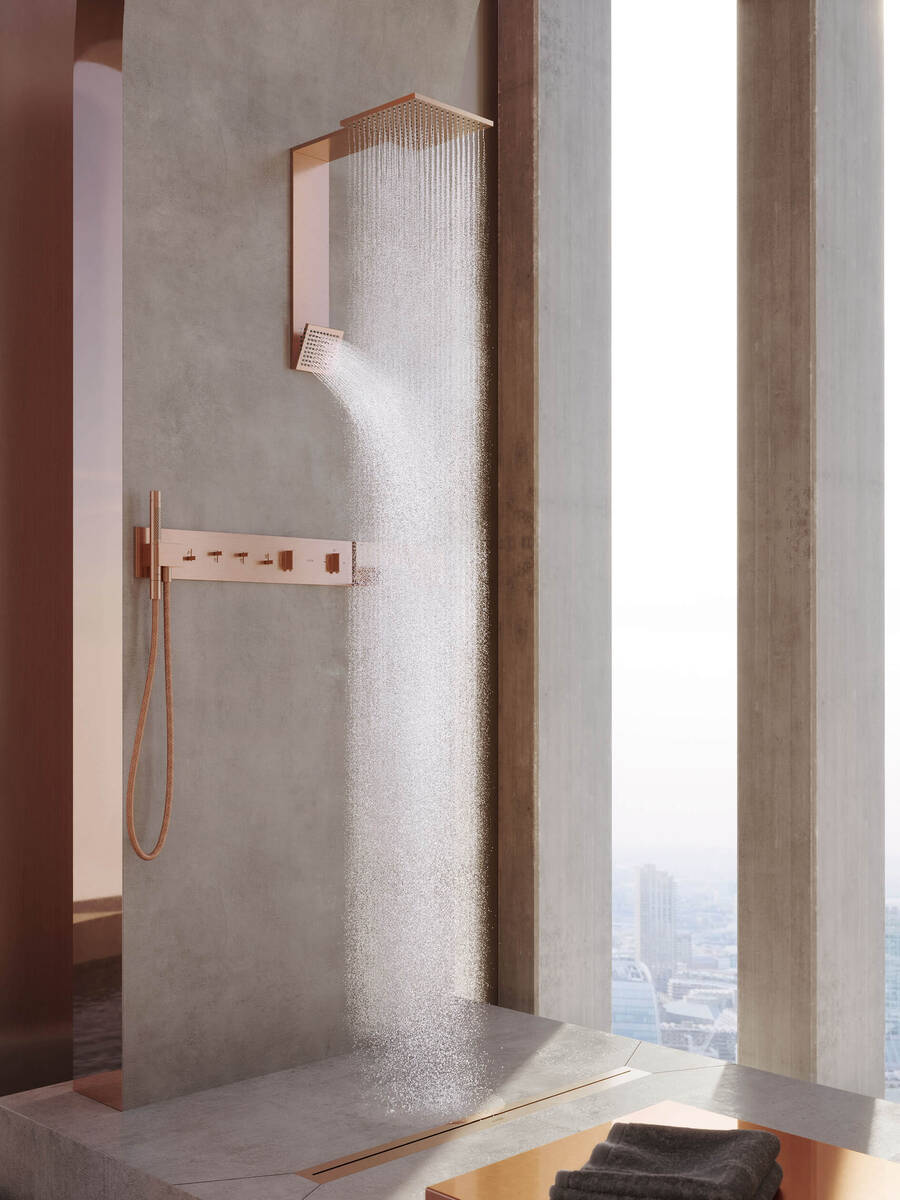 AXOR ShowerComposition
A shower is a very intimate space, and it must be flexible and adaptable to an individual's needs. Designed by world-renowned creator Philippe Starck, AXOR ShowerComposition introduces a striking new universal design language, modern and timeless, to the shower area.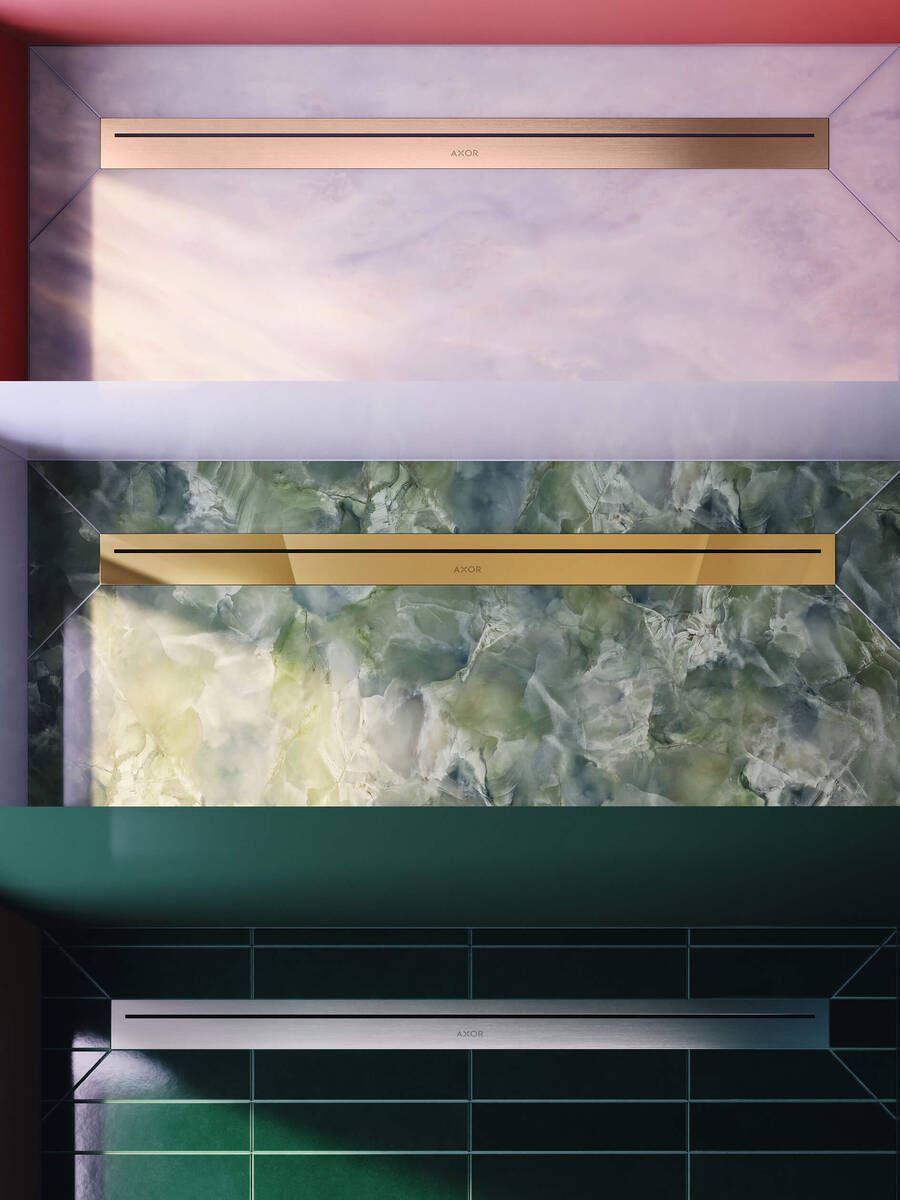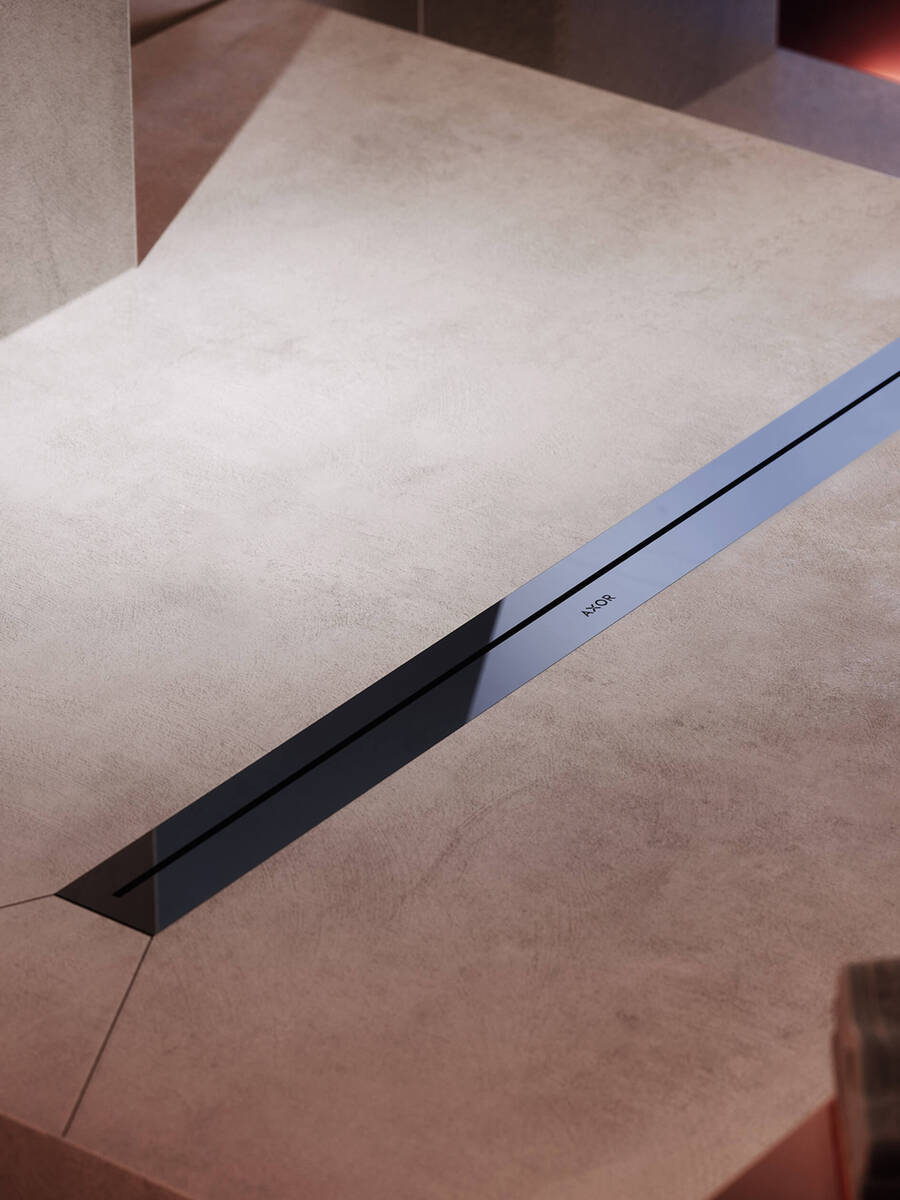 AXOR Drain
AXOR Drain elevates the shower drain to an object of design that completes the look of any AXOR bathroom. Available in the same rich range of AXOR FinishPlus colors and surfaces as the AXOR collections and programs, AXOR Drain makes an individual statement grounded in excellent function.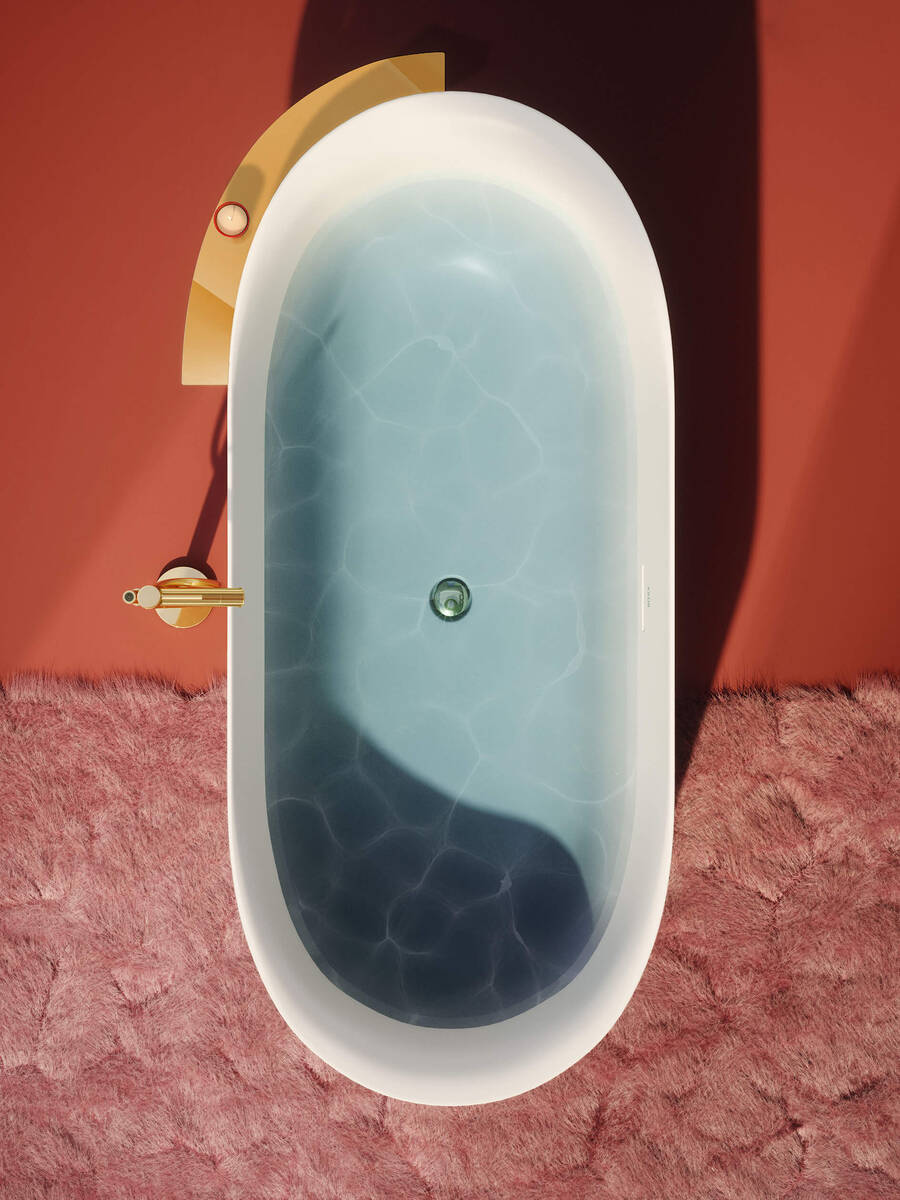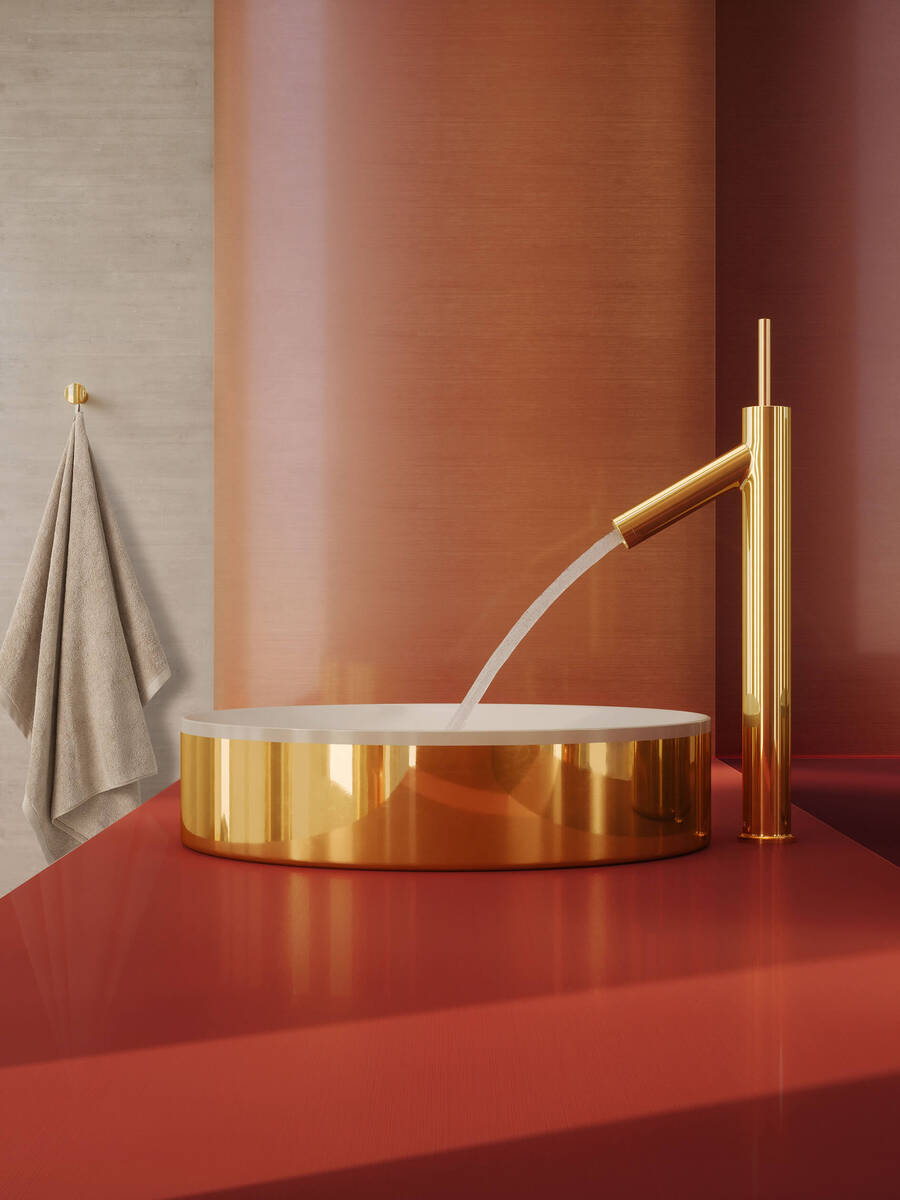 AXOR Suite Basins & Bathtub
Through elegant design and specially finished elements, AXOR Suite basins and bathtub, designed by world-renowned creator Philippe Starck, bring harmony and a personal touch to any bathroom interior.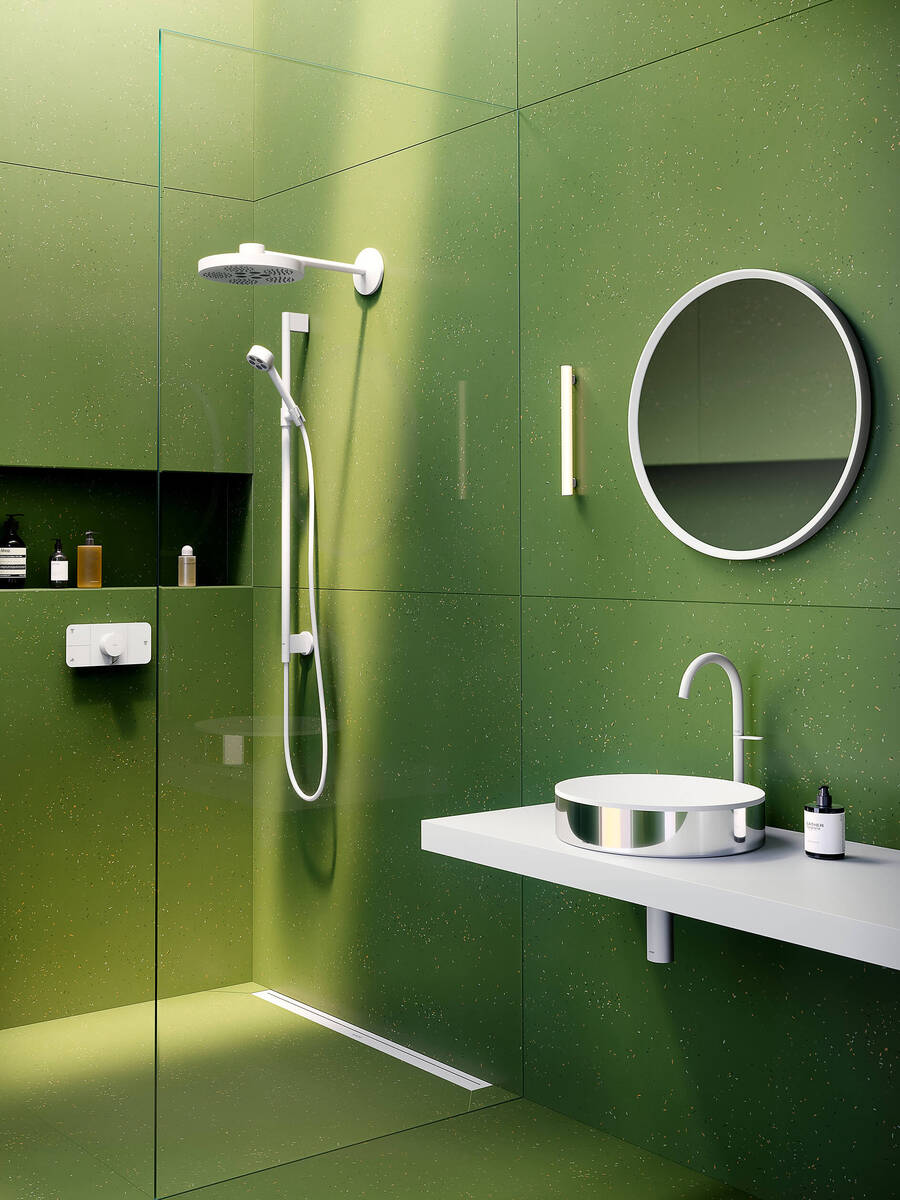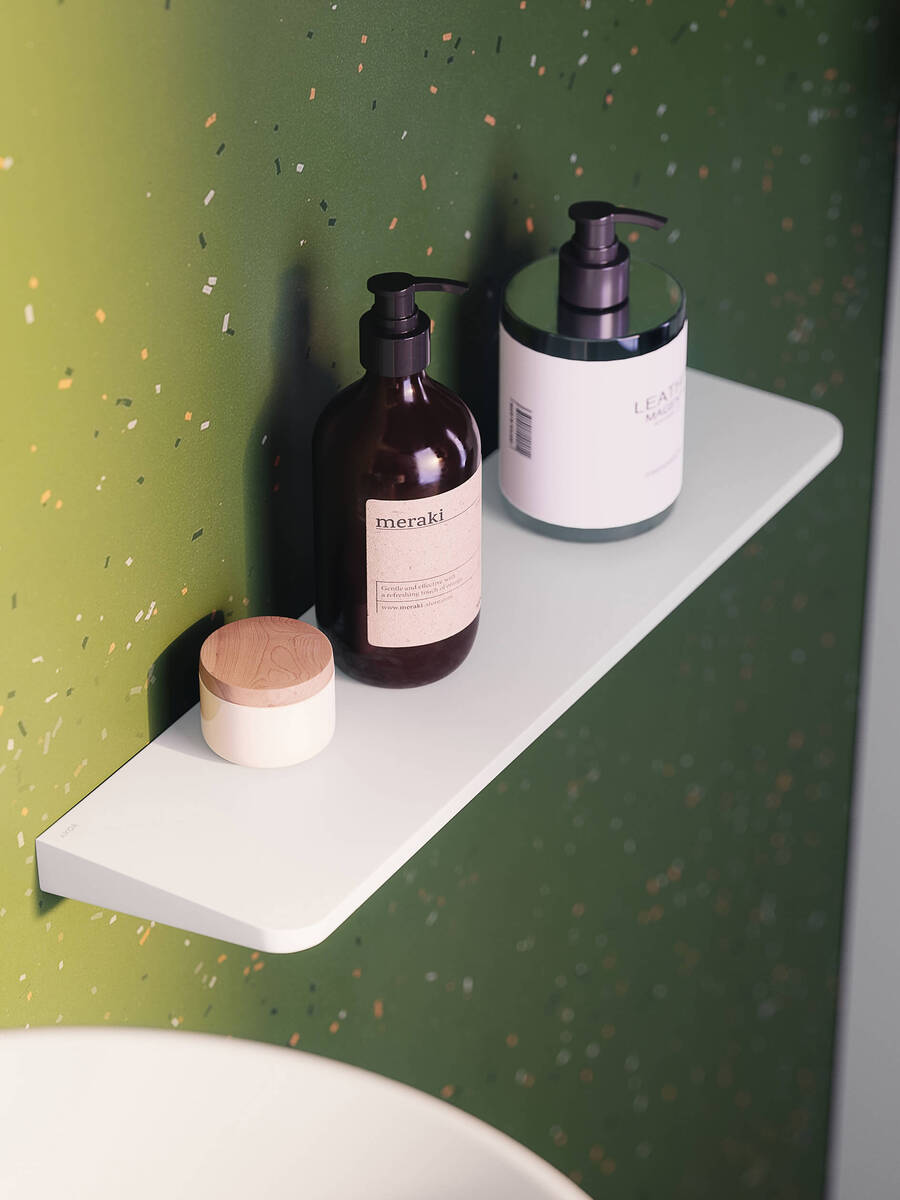 AXOR One | AXOR Universal Circular Accessories in Matt White
The minimalist, elemental shapes of the highly successful AXOR One collection redefine familiar archetypes and bring timeless design into the bathroom. Our new Matt White color underlines this effect and expands the range of AXOR One's custom surface finishes. Whether as a contribution to minimalist bathroom design or as an architectural highlight: Depending on the environment, AXOR One in Matt White, also complemented by the AXOR Universal Circular Accessories in matching colors, can either blend in subtly or stand out.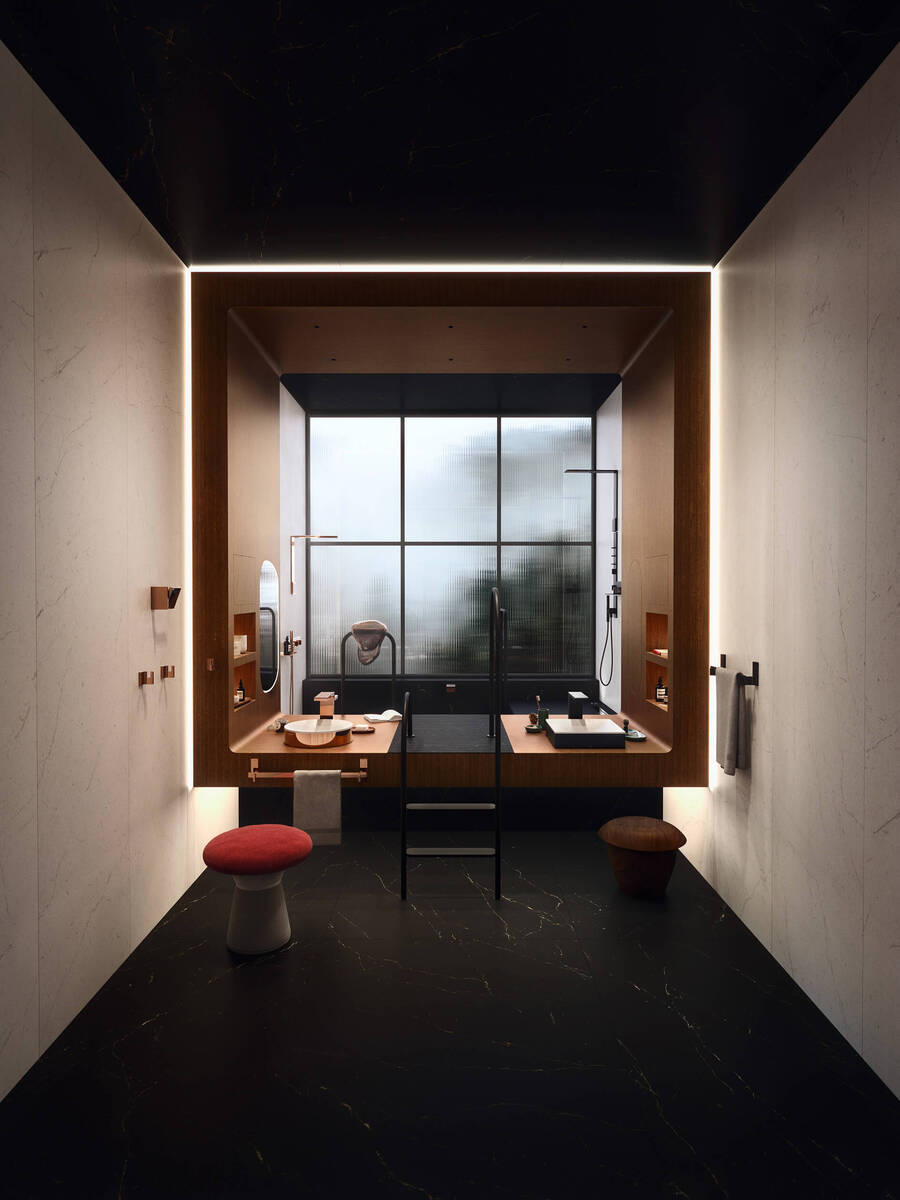 AXOR MyEdition & Matt Black
AXOR MyEdition: A statement of personality. Monolithic, linear and straightforward in design, the faucet is crowned by an elegant plate made of choice material. This year, three new faucet models are expanding the AXOR MyEdition range. Even more individualization for AXOR MyEdition is introduced by the AXOR FinishPlus surfaces, which now also include the Matt Black finish. The entire AXOR MyEdition collection and the matching AXOR Universal Rectangular Accessories will be available in this especially expressive and modern color.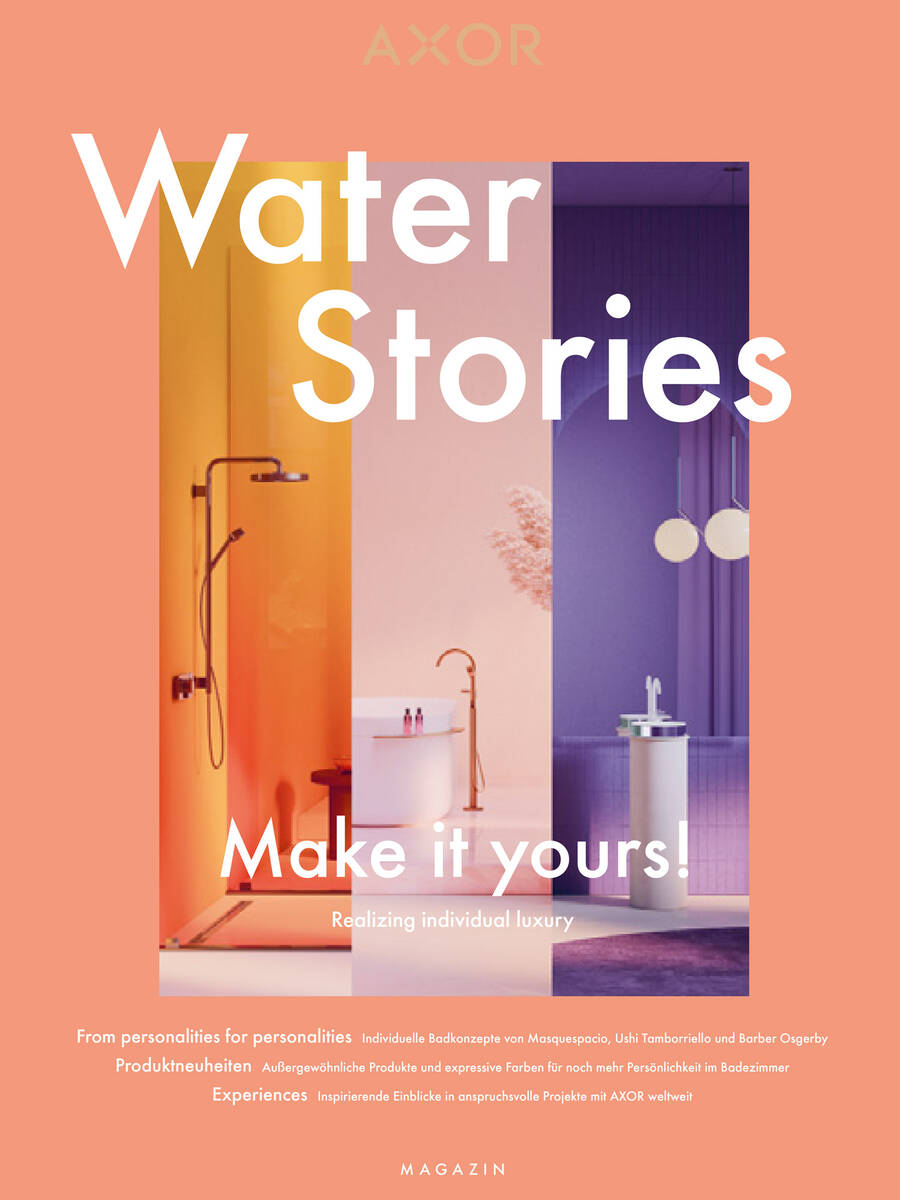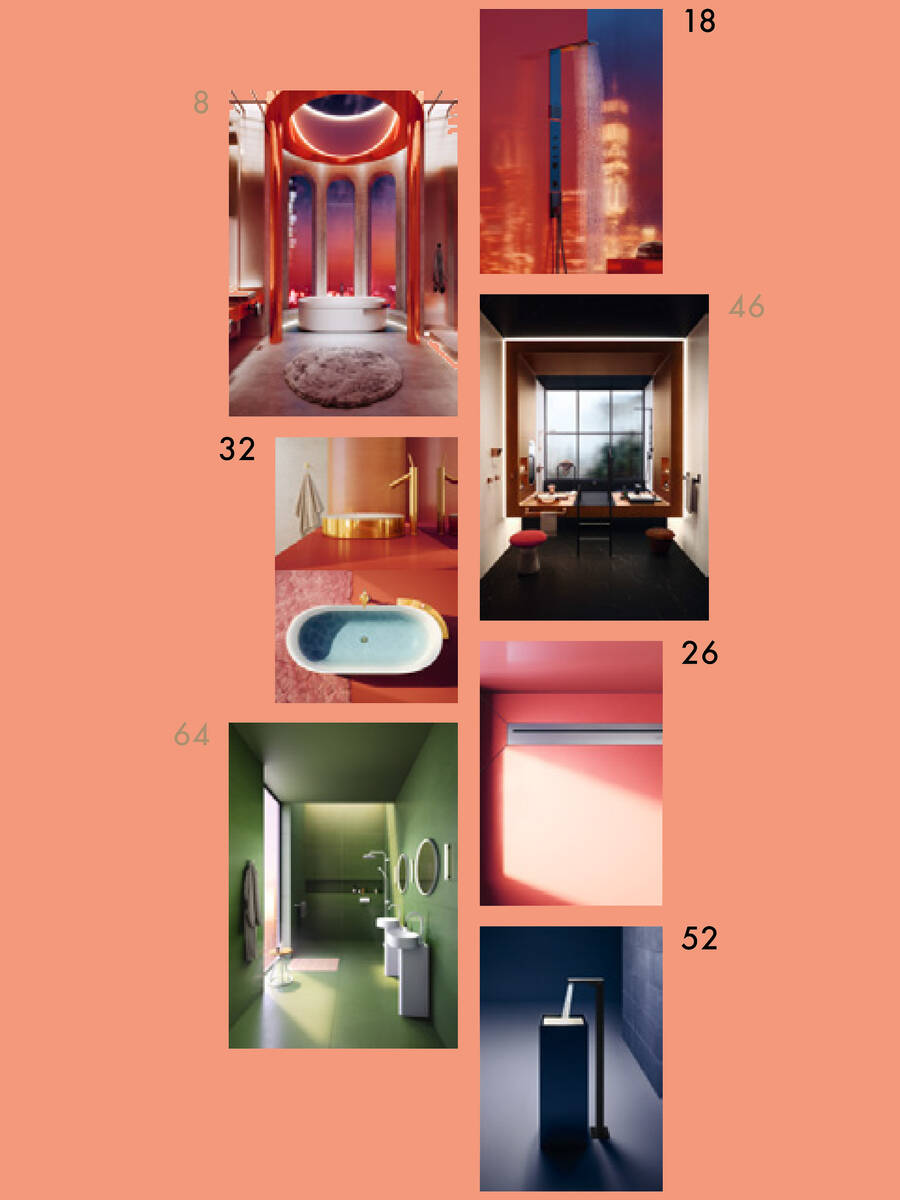 AXOR Magazine
Discover bathroom concepts by world-renowned interior designers using our extraordinary new products as well as inspiring implementations in sophisticated projects -- and immerse yourself in the fascinating possibilities of expressive color design.