High quality, award-winning, sensuous
Rainfinity with PowderRain: Welcome to a new era of showering!
Rainfinity creates wonderful shower experiences and a sensation among wellness and design lovers. Because the showers pamper with microfine PowderRain. Because the design convinces with elegant shapes, integrated shelves, and an appealing color palette. Whether a matte white hand shower or a shoulder shower in Brushed Bronze: FinishPlus surface finishes set exciting accents in the bathroom.
Versatile installations for sensuous delectation – Your arguments
Rainfinity showers provide deep relaxation with PowderRain. With it, shower users are enveloped from head to toe by fine, quiet micro-droplets.
Rainfinity offers shower products in absolute premium quality. Whether shoulder shower or shelves: this hansgrohe line provides all-round showering comfort with the best materials. It is celebrated as a trendsetter in minimalist bathroom design – and is your crowd puller for successful business.
Rainfinity offers solutions for every type of installation: whether an exposed installation, with new shower pipe variants, or a concealed installation, with versions for one to five consumers.
No other hansgrohe product series has been crowned with so many design awards: iF GOLD AWARD, Red Dot: Best of the Best, Iconic Award: Innovative Architecture (best of the best), and Iconic Award: Innovative Interior (best of the best).
With high-quality FinishPlus surface finishes in attractive color variants, your customers can set individual accents in the bathroom – without extensive renovations.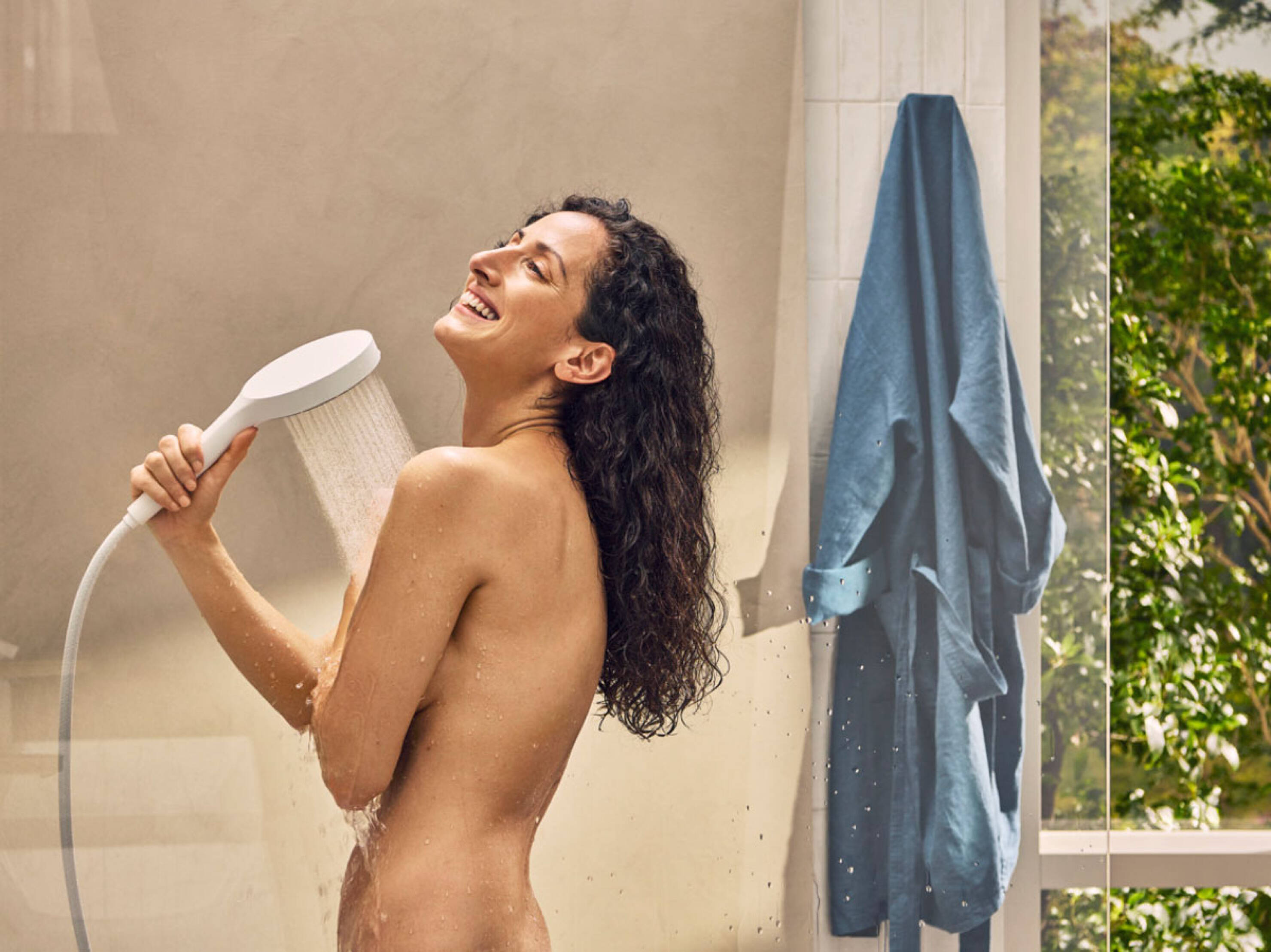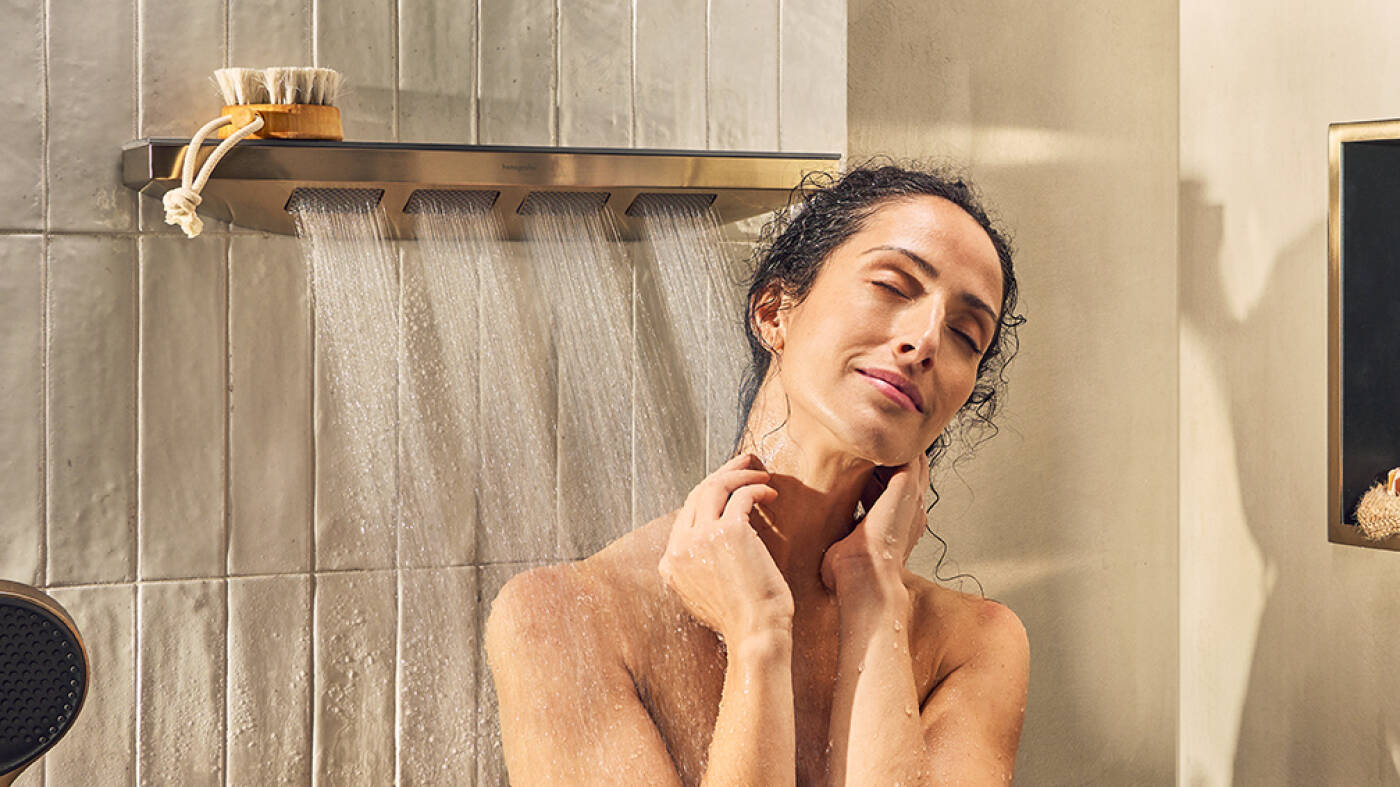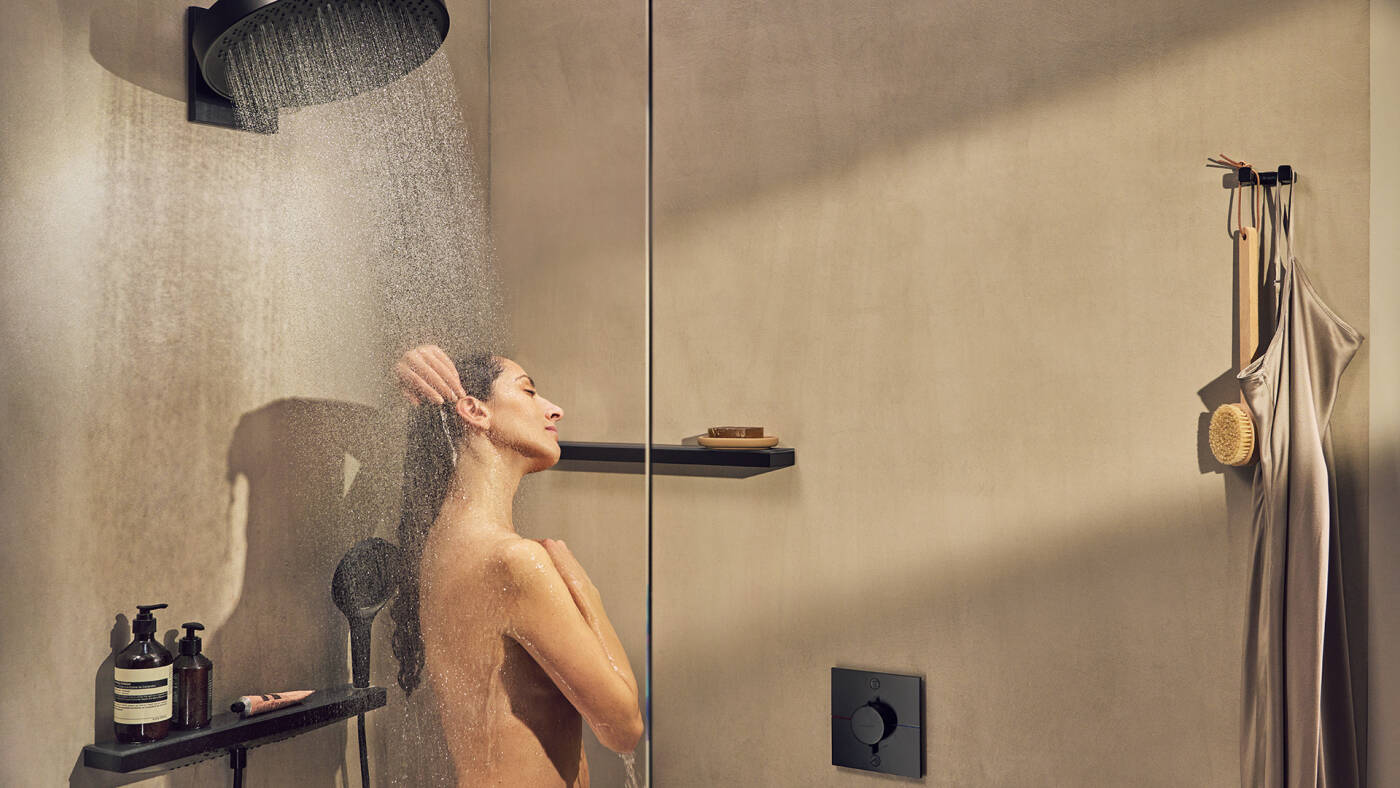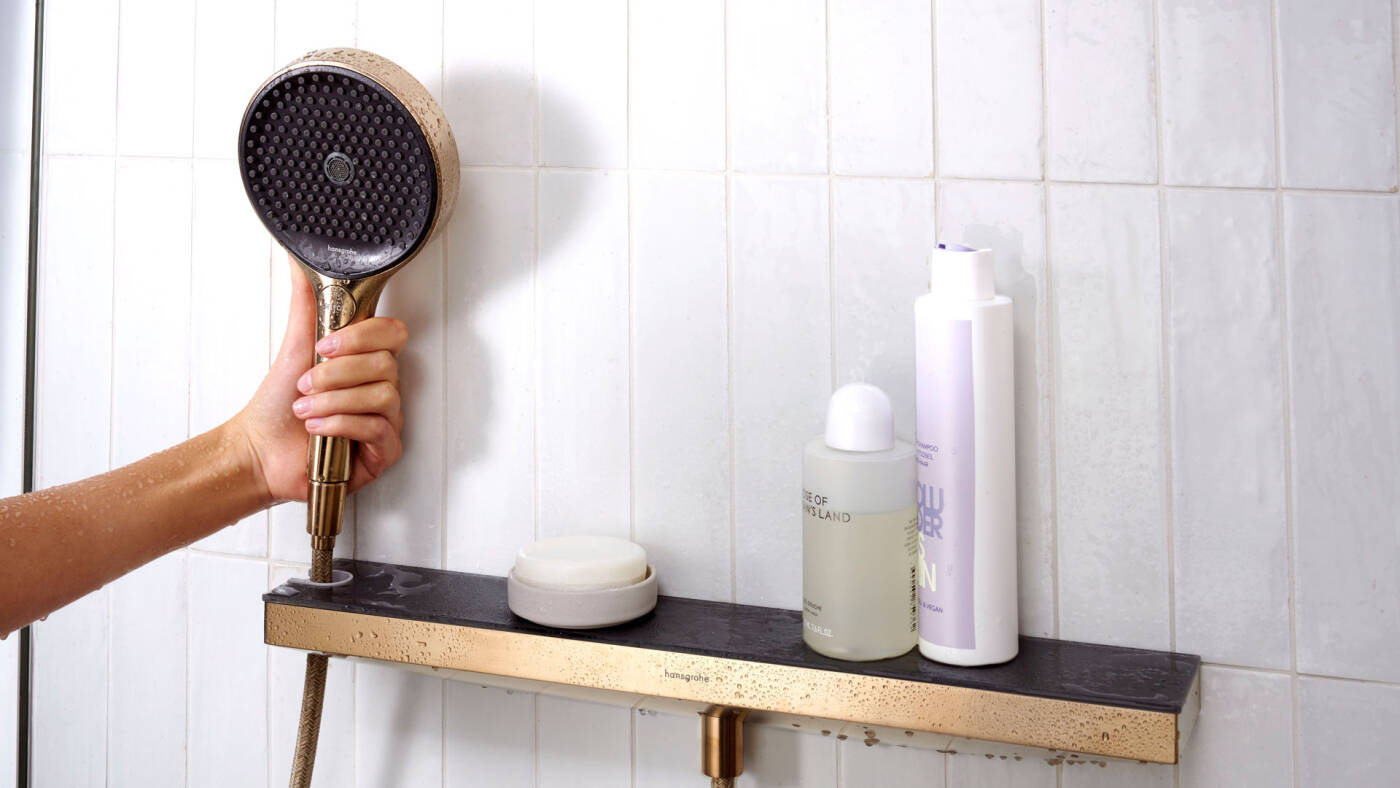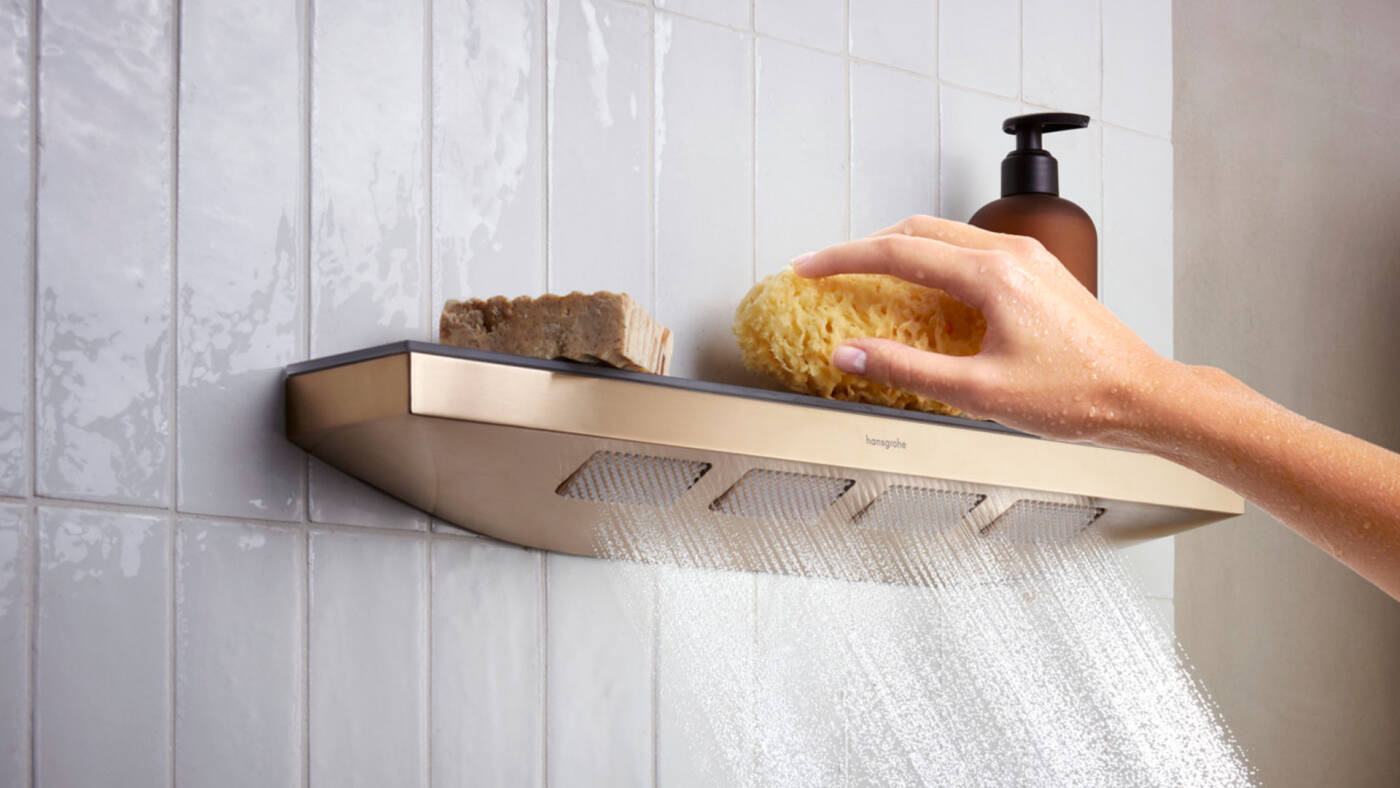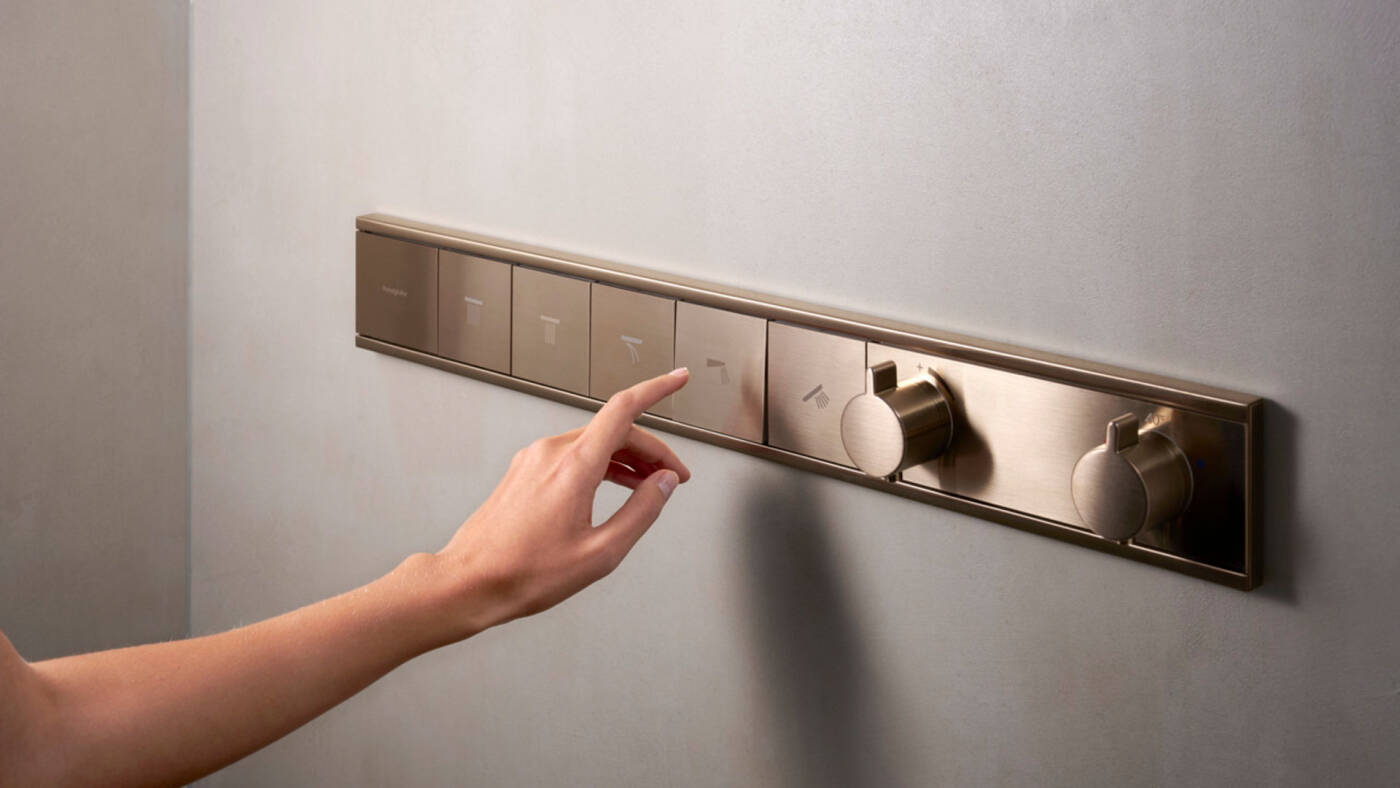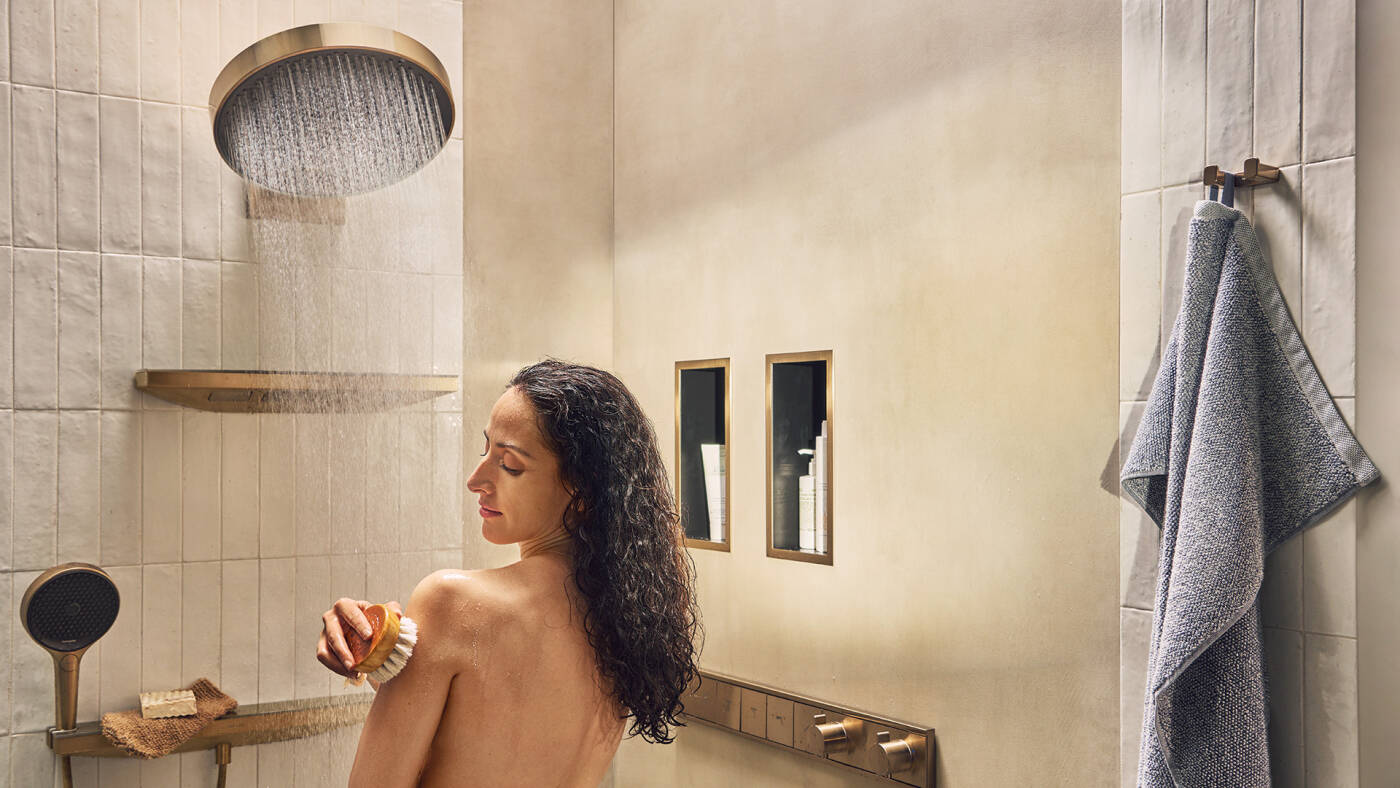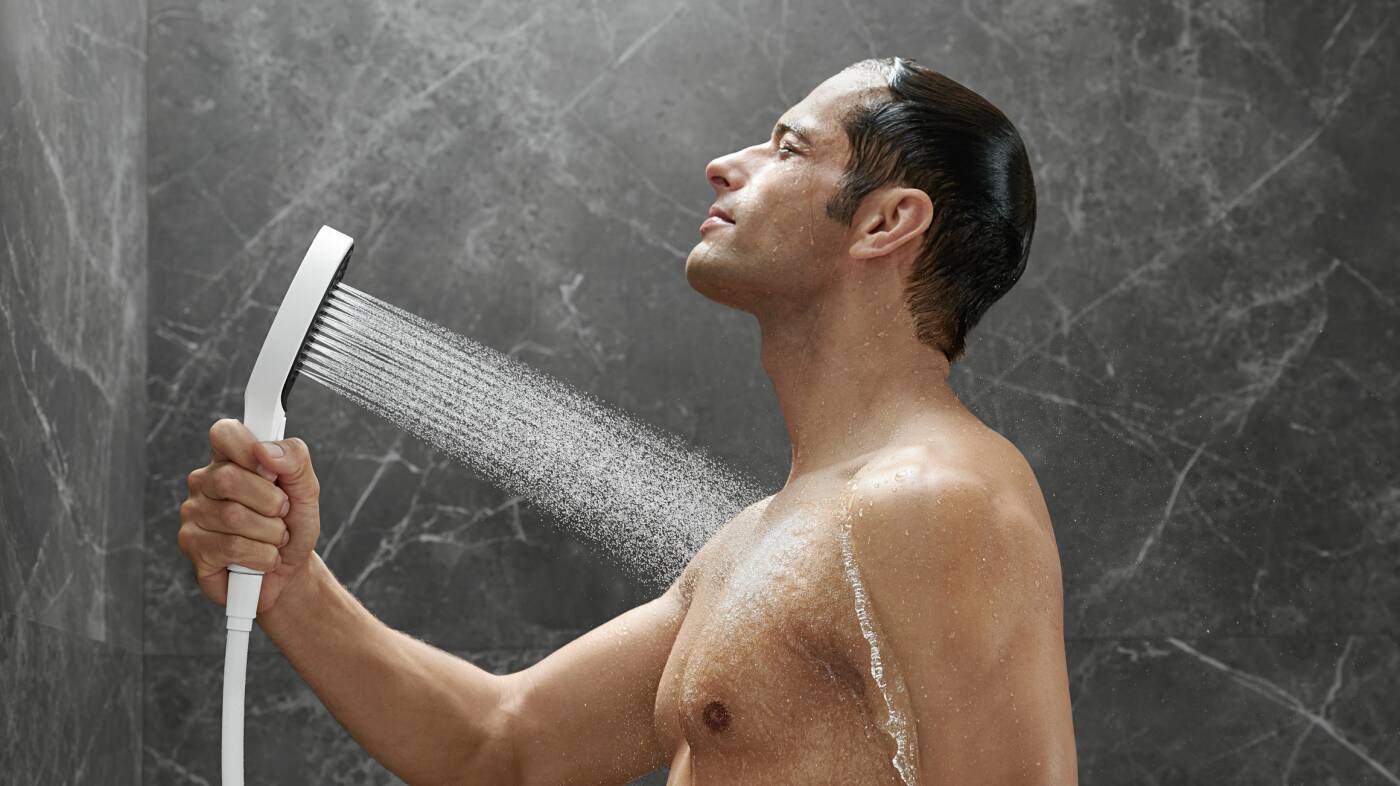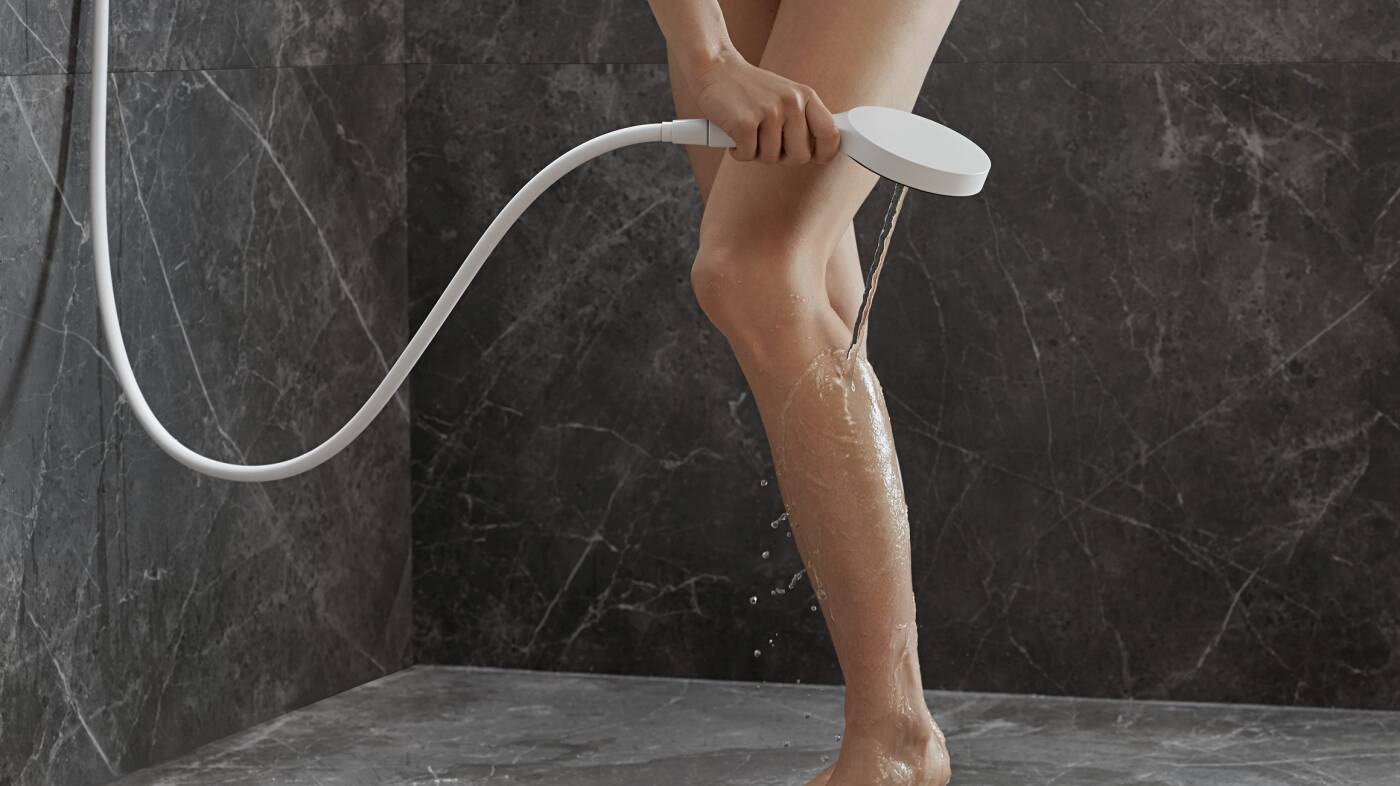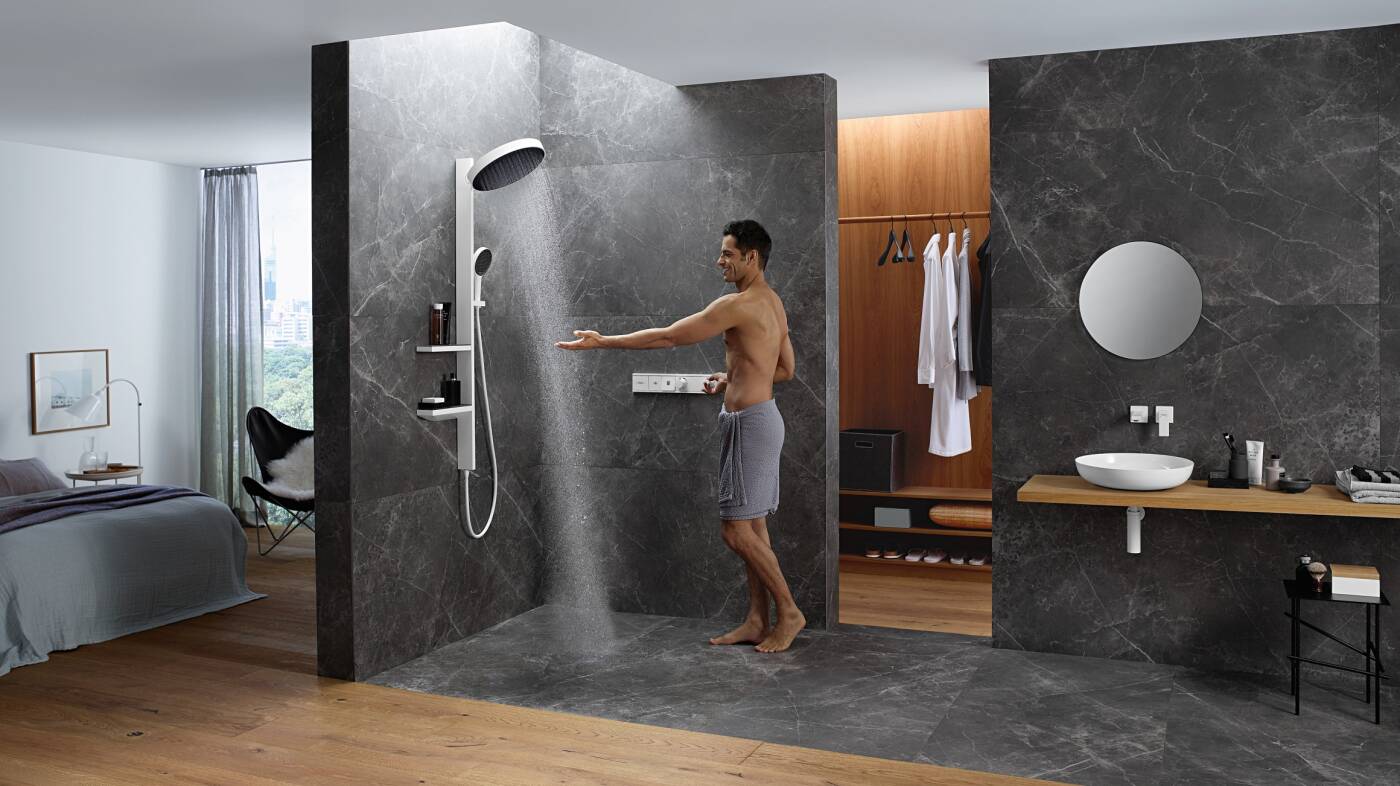 Rainfinity: Individual shower products that set modern accents
With modern surfaces and discreetly structured spray discs, Rainfinity showers bring more comfort into the bathroom. Various FinishPlus surface finishes are available for individual design. Even a Rainfinity shower in Matte Black or Brushed Black Chrome is an eye-catcher. When all the components in the shower come from the same color scheme, bathroom design becomes coherent and stylish from top to bottom.
Deeply relaxing shower: PowderRain comes out of all Rainfinity showers
The Select hand showers inspire with three spray modes. Puristically beautiful: the geometric manual shower, which hansgrohe also supplies in a porter or shower set. The tiltable overhead shower has a wall connection that does away with the shower arm. Under the shoulder shower, a user's face and hair stay dry, while at the same time it functions as a comfort shelf. 
Shower pipe: Quick to install on existing connections
The most straightforward way to bring unique Rainfinity shower experiences into the bathroom with PowderRain is the shower pipe. You can use it to address an even larger target group, because the exposed installation shower system is supplied as an "all-in-one" solution and simply placed on existing water connections. The shower pipe is available with a large or small overhead shower and in Matte White, Matte Black, and Chrome design variants. The simple elegance of its flat bar profile will win over even the most discerning design fans. The matte or mirrored thermostat harmonizes with the overhead and hand shower. Integrated shelves provide more storage space.  
Rainfinity shower pipe in detail
New products for the shower for individual bathroom design