Extra-safe bathrooms, above all for kids
CoolContact: controlled cold water flow
CoolContact technology ensures a thermostatic mixer's case cannot heat up. The added 'internal' safety mechanism prevents pain or burning when you touch the product. Hands on: This premium water regulator is always nice to touch, making showering and bathing even more care-free, especially for children and the elderly.
Excellent selling points for more safety in the bathroom
CoolContact makes thermostatic mixers safer to touch, as the cooling technology prevents the thermostatic mixer's case from heating up.
Perfect for customers with kids: No more risk of burning for the sensitive hands of little explorers.
With a CoolContact thermostatic mixer, nobody needs to keep a safe distance from the tap area.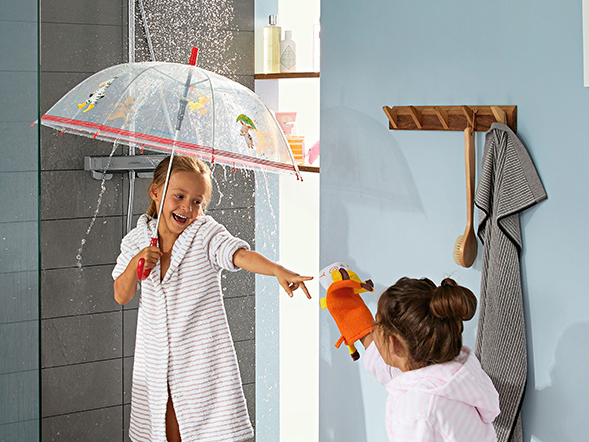 Safely regulated thermostatic cooling: How it works
The cold tap water is routed through the base set of the CoolContact thermostatic mixer so that it flows directly behind the entire front and top side. It flows from right to left, towards the thermostat cartridge. The hot water is routed from the wall connection to the cartridge – no detours. The mixed water, surrounded by cold water, flows out of the cartridge, to the right and out of the spout – passing the back and the bottom side as it goes. hansgrohe calls it the controlled flow of cold water.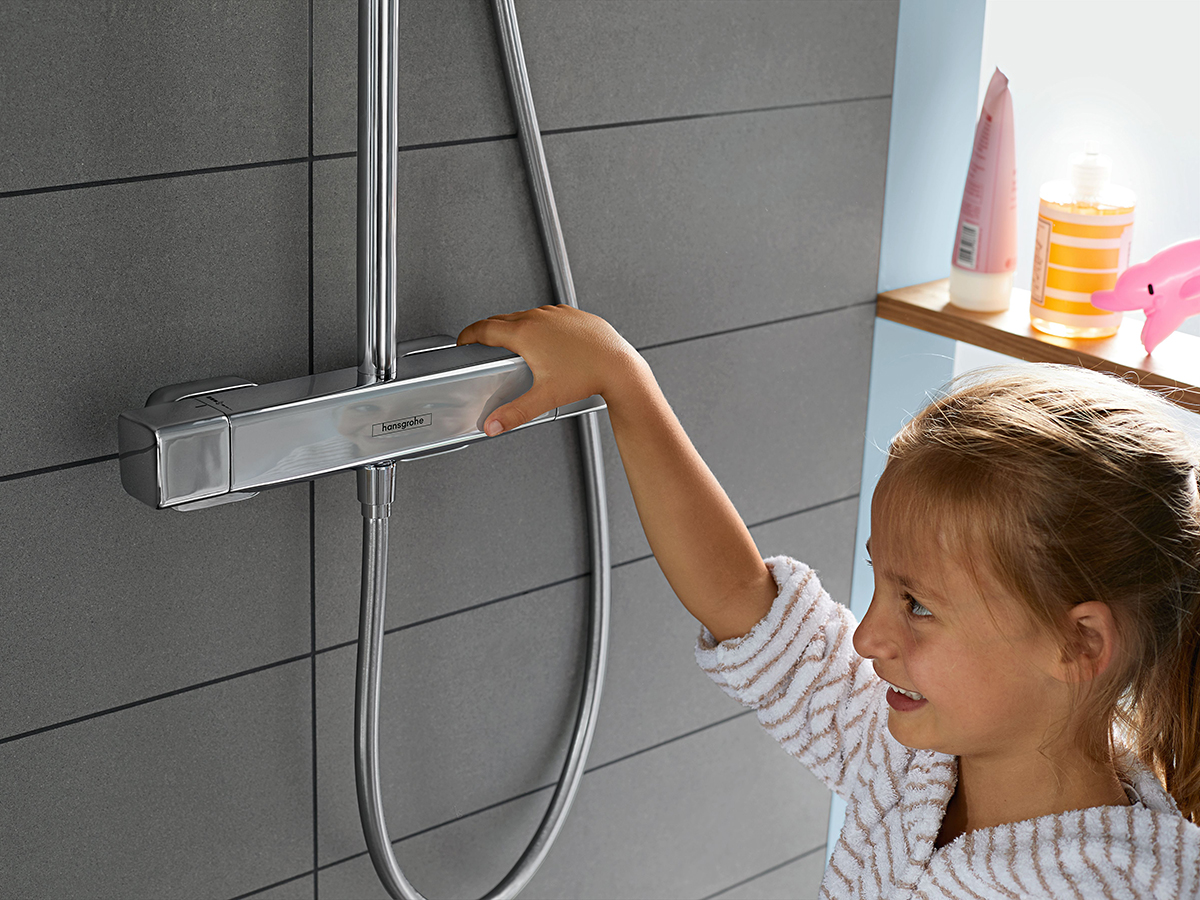 Ecostat E: fun and care-free showering for all
Ecostat E is the first hansgrohe thermostatic mixer fitted with innovative CoolContact cooling technology. It also boasts an extra safety feature: SafetyStop for adjustable temperature limitation. This offers reliable protection against the shower or bath water coming out of the pipelines at an excessively hot temperature. The Ecostat E thermostatic mixer with its attractive design, clear labelling and tactile handles is also perfect for the multi-generational bathroom. The Ecostat E thermostatic bath mixer with CoolContact won the Red Dot Award 2019.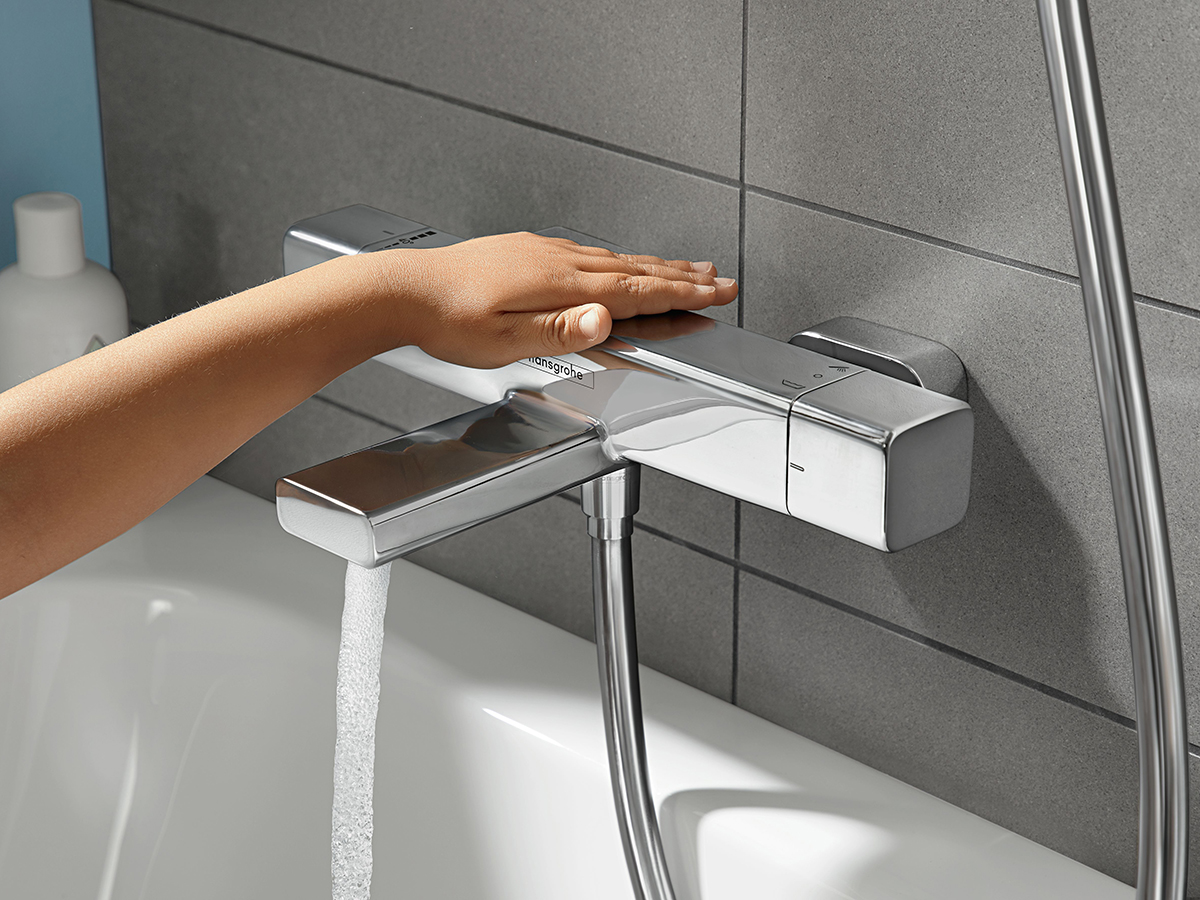 Croma E and Ecostat E with CoolContact: perfect for family bathrooms
Do your customers want modern furnishings at an attractive price for their family or multi-generational bathroom? Then why not recommend the safe and harmonious combination from hansgrohe: the Croma E shower range with Ecostat E. Croma E is like child's play to use and is child safe thanks to CoolContact. And what is more, Croma, the ultimate classic shower from hansgrohe, now shines in a new, modern design.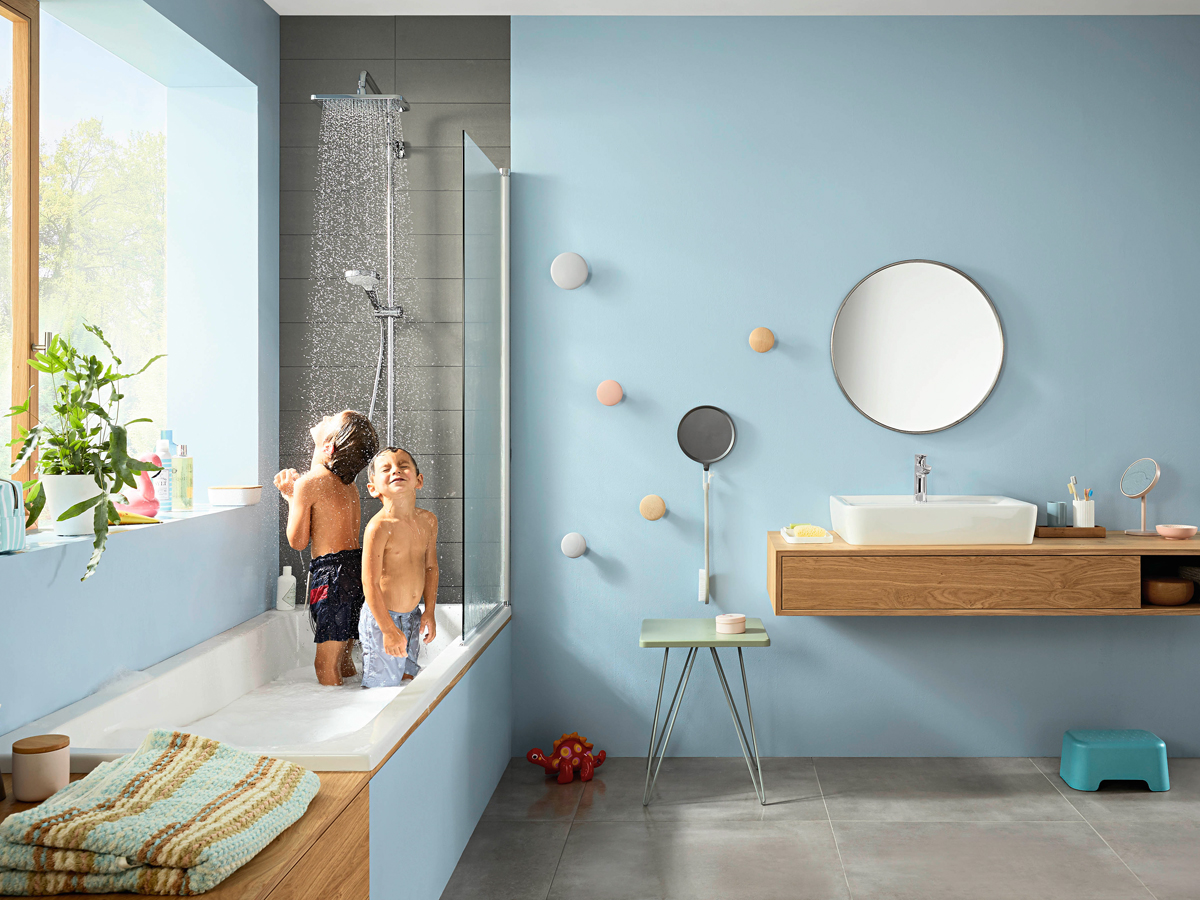 Products with CoolContact technology