Perfect faucet-sink combinations
The right lavatory faucet with Hansgrohe ExcellentFit
The sink and faucet need to be coordinated, whether you're renovating a bathroom or building a new one. The Hansgrohe ExcellentFit rating helps you find the optimum combination of faucet and ceramics. This gives you more confidence when providing consultation and planning, for an optimum water experience at your customer' vanity space, entirely in line with their individual requirements.
Hansgrohe ExcellentFit: For more planning security and high consulting expertise
The vanity space can serve very different purposes, but in any case, the combination of the faucet and ceramics needs to fit each other. Especially in terms of functional properties, so that there are no annoying water splashes when the faucet is operated, for example. The ComfortZone test checks the compatibility of sink and faucet combinations from AXOR and hansgrohe. The test procedures make it clear how our faucets harmonize with our own sinks and popular models from other manufacturers. The result of all these successful tests is called Hansgrohe ExcellentFit, and it gives users lasting satisfaction in their choice.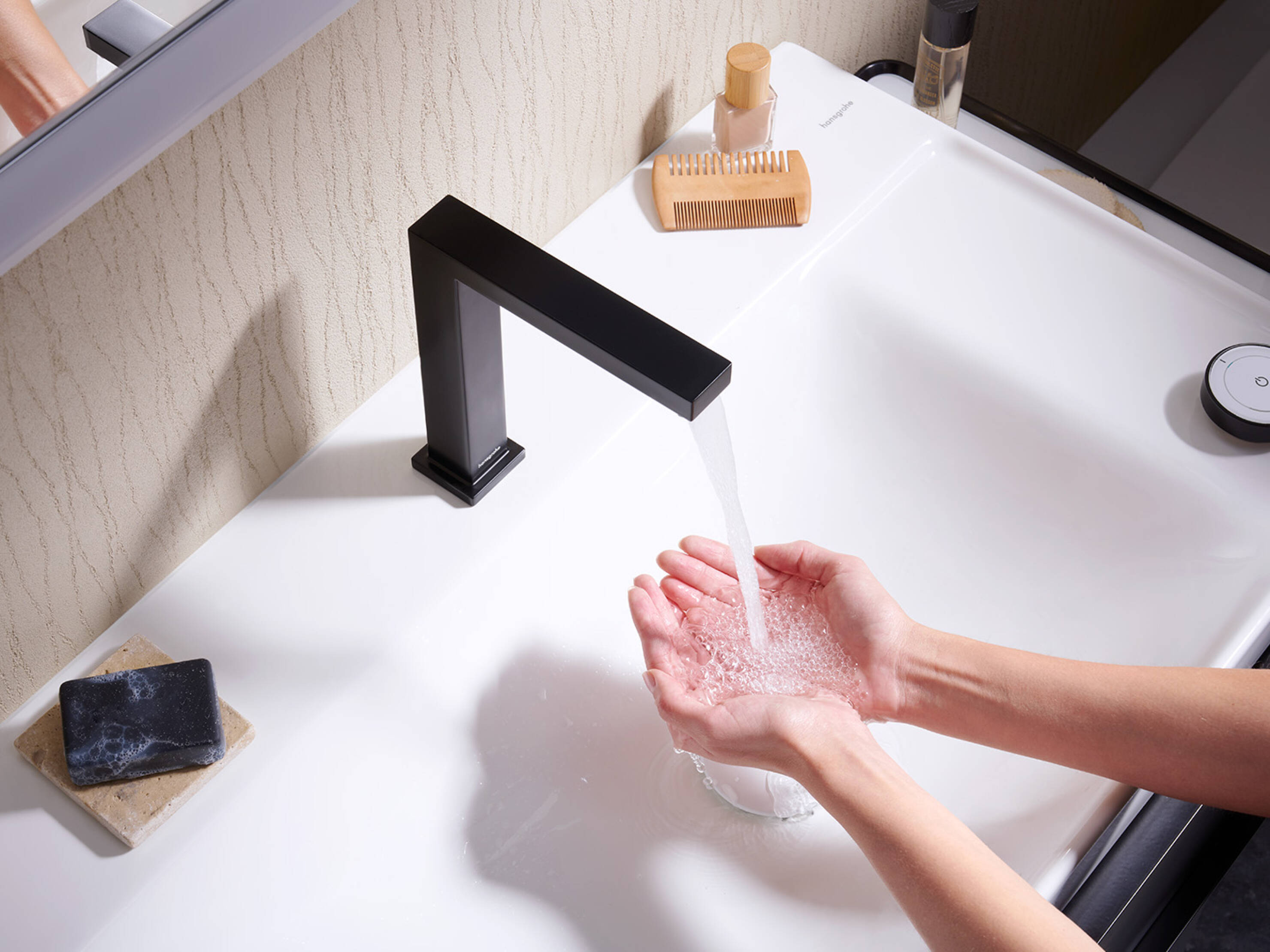 Tested by sanitation professionals: Hansgrohe ComfortZone tests
The results of the ComfortZone tests serve as a guide for a perfect combination of faucet and ceramics, all in keeping with the individual needs of your customers. The following criteria are tested:
Free space between faucet and sink
Spray behavior at different water pressures
Spray behavior when washing hands
For this purpose, our faucets are assembled according to the corresponding installation specifications and tested under realistic conditions over multiple test cycles. Hansgrohe's Technical Service Center has already put countless combinations of faucets and sinks or vanities to the test.
The results are available to AXOR and hansgrohe specialist partners to download free of charge as detailed test reports.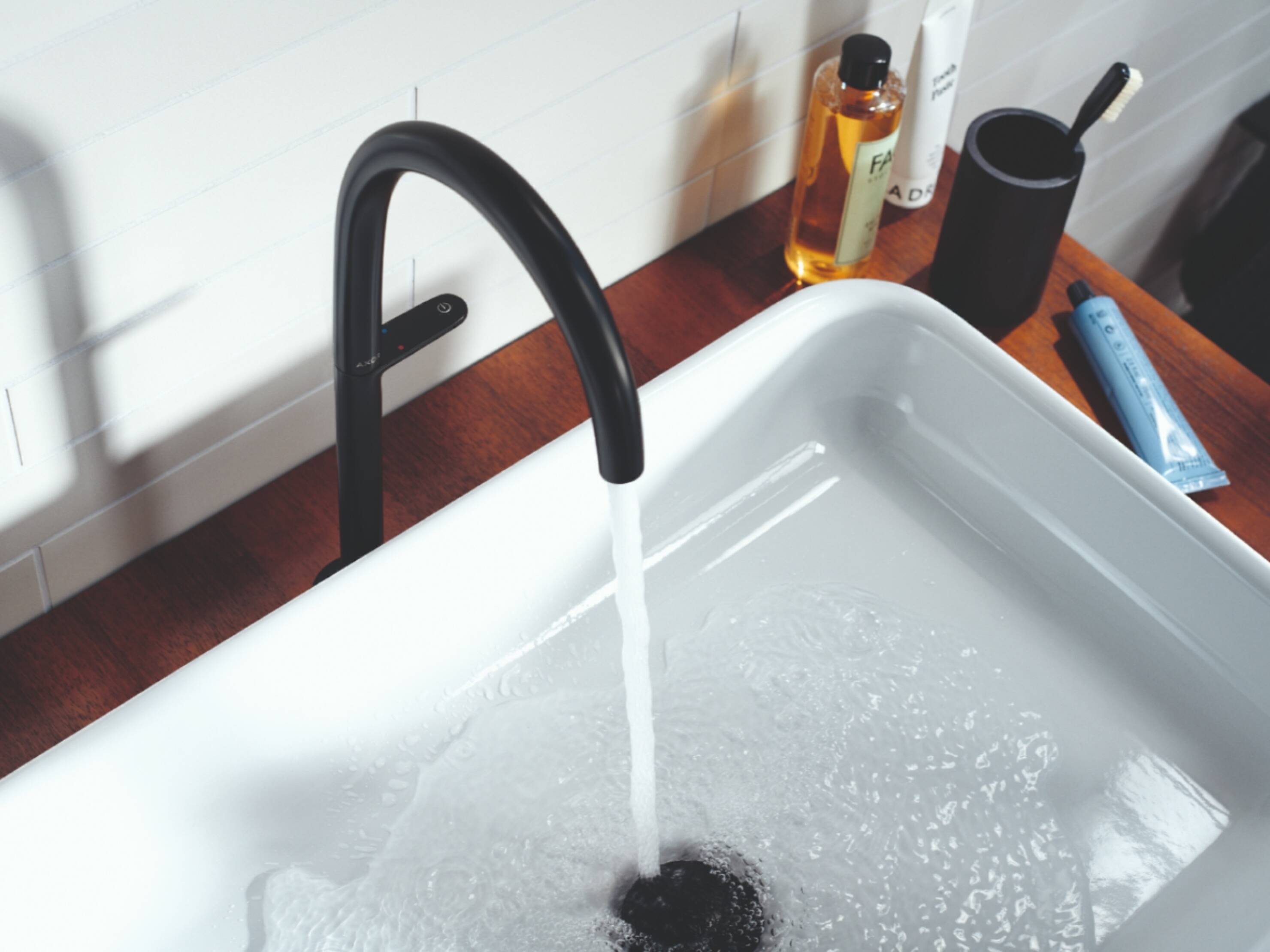 How the ComfortZone test procedure is executed:
Use our findings to your advantage in your planning: Since 2011, our Technical Service Center has been testing the compatibility of faucets and ceramics. The functional tests performed provide sound information on the suitability of the selected combination.
After all, the Hansgrohe ExcellentFit is not just the result of a single test. A total of three different individual tests are carried out on a wide variety of sink-faucet combinations. Click on the green dots to find out exactly how the respective individual tests or test phases work out.
hansgrohe faucets and sinks: Perfectly synchronized with one another
hansgrohe's range of faucets is comprehensive. Together with hansgrohe's own range of ceramics, countless combination options are available. To make sure you can meet your customers' individual wishes when planning their bathrooms, our Technical Service Center has tested not just one, but a wide variety of sink installation types:
Sink installation types:
Countertop sinks (attached to the wall/vanity)
Built-in sinks
Undermounted sinks
Faucet installation types:
Faucet on the ceramics
Freestanding faucet
Wall-mounted faucet
By the way, the ComfortZone test results also include tested combinations of hansgrohe faucets and ceramics from other leading manufacturers. In the next section, you will find the faucets that are optimally suited to the respective installation types.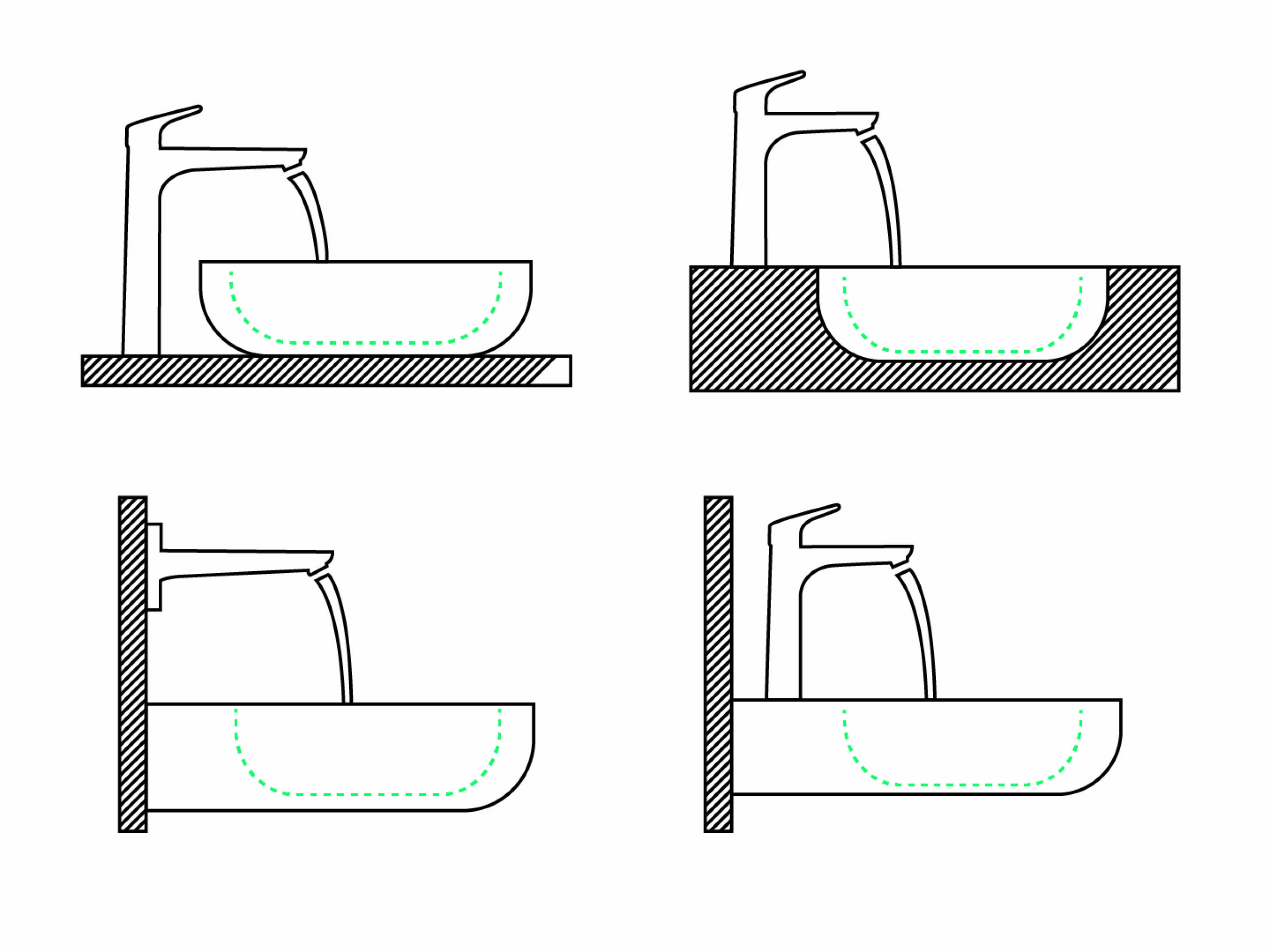 Results of the ComfortZone test by hansgrohe
Bringing together what belongs together: faucets and ceramics from hansgrohe
Our hansgrohe faucets tested with ceramics from different manufacturers
AXOR ComfortZone test: For a functional, fitting faucet
Customers who choose AXOR faucets to furnish their bathrooms value aesthetics and perfection.In order to meet these demands when also choosing the right sink, AXOR tests a variety of faucet collections together with the ceramics from renowned manufacturers as part of the ComfortZone tests. In the process, these combinations are tested on their functional properties. When the AXOR design experts select the sinks, they pay particular attention to style, price, and design standards. For the tests, they are divided into five types of ceramics, such as vanities with faucet on top or countertop sinks with free-standing faucet.
The test results are available to download free of charge as PDFs.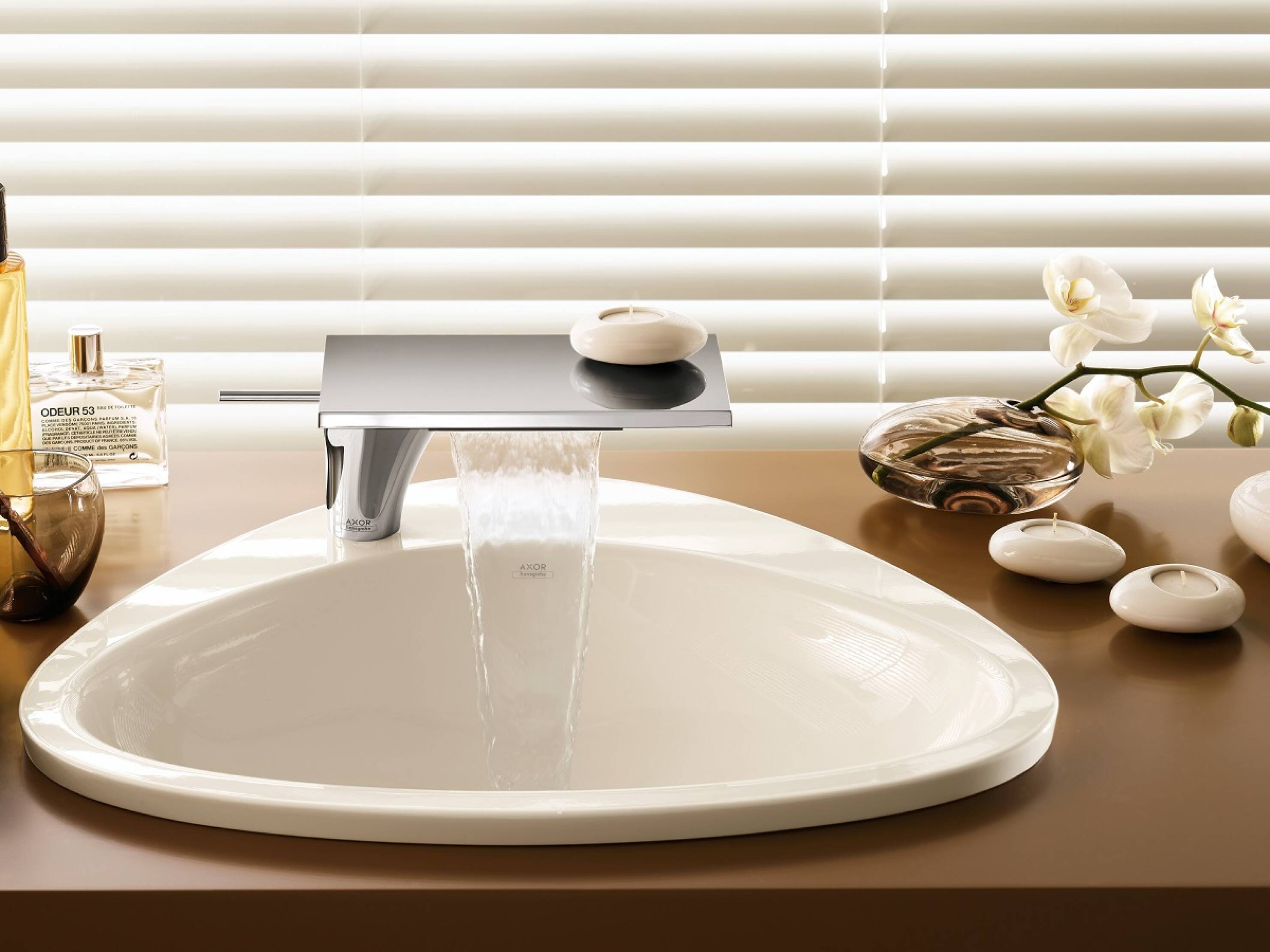 Harmony at the sink
AXOR bathroom collections are created in cooperation with renowned designers. Inspired by their hallmark styles, they embody visionary bathroom concepts and offer a wide variety of designs. This makes it all the more important for all components in an AXOR bathroom to be carefully matched to one another. The AXOR ComfortZone tests show which sinks harmonize stylistically with which AXOR faucets. Divided into individual bathroom collections, the results provide a practical overview – and thus a comprehensive foundation for customer consultation.
Functionality test for more comfort
The AXOR ComfortZone tests examine not only the aesthetic effect but also the functional interaction of the combination. Here, the free space under the faucet and the spraying behavior are tested. The combination must meet the demand for comfortable use when washing hands, which is also defined by the freedom of movement between the faucet spout and the drain.In addition, the water must not splash onto clothes or the area around the sink when it hits the basin. For this purpose, various tests on spraying behavior, free space, and use in practice are carried out under realistic conditions.