Inspiration, advice... and test showers
Stylish moments to remember: our bathroom exhibitions in Schiltach and Hamburg
It's all about sales, passion and service: AXOR and hansgrohe taps, showers and installation technology are showcased and explained in bathroom and kitchen showrooms at the stilwerk in Hamburg and the Aquademie in Schiltach. Many of these showrooms are in full working order, including the Showerworld in Schiltach, where visitors can try out the latest showering products to their heart's content.
The Aquademie in Schiltach: Try out AXOR and hansgrohe products with all five senses
Visitors can use all five senses to try out products from the AXOR and hansgrohe brands at the Aquademie in Schiltach within the Hansgrohe SE headquarters. All visitors, including architects, designers, sanitation experts, private individuals and families, can dive into the world of bathrooms, design and the history of the private bathroom and experience the following here: 
An in-depth exhibition, around 1000 m2 in size
Tester products in the brand worlds
Tailored consultations with specialists
Test showers in the Showerworld 
A sensational exhibition in the Aquademie's museum
Plumbers, dealers, planners and designers can also book appointments with their customers here, for consultations using demo bathroom and kitchen products. Another advantage for our specialist partners is the option to book staff in for training, with AXOR and hansgrohe consultants on hand to explain the ins and outs of the technology, design and product.

Please contact the Aquademie team to book appointments for test showers, arrange one-to-one product consultations for you and your customers and to ask questions about the interactive exhibition in Schiltach.
Address and contact information to book appointments:
Hansgrohe SE
Hansgrohe Aquademie
Auestr. 9
D-77761 Schiltach
Germany
Tel.: +49 7836 51 3272 
aquademie@hansgrohe.com 
Accessible exhibition site.
Opening hours
Monday to Friday 7.30 am – 7.00 pm
Saturday 10.00 am to 4.00 pm
Closed until further notice on Sundays and public holidays
Our exhibitions and the museum re-opened to visitors on 2 June 2020, and the Showerworld re-opened on 1 July 2020.
A face mask or face covering (over the mouth and nose) must be worn at all times in the Aquademie.
International Aquademies and AXOR and hansgrohe showrooms:
The Water Studio in Clerkenwell, London, UK
Aquademie & Boutique, Singapore, Singapore
Johannesburg Centre of Inspiration, Johannesburg, South Africa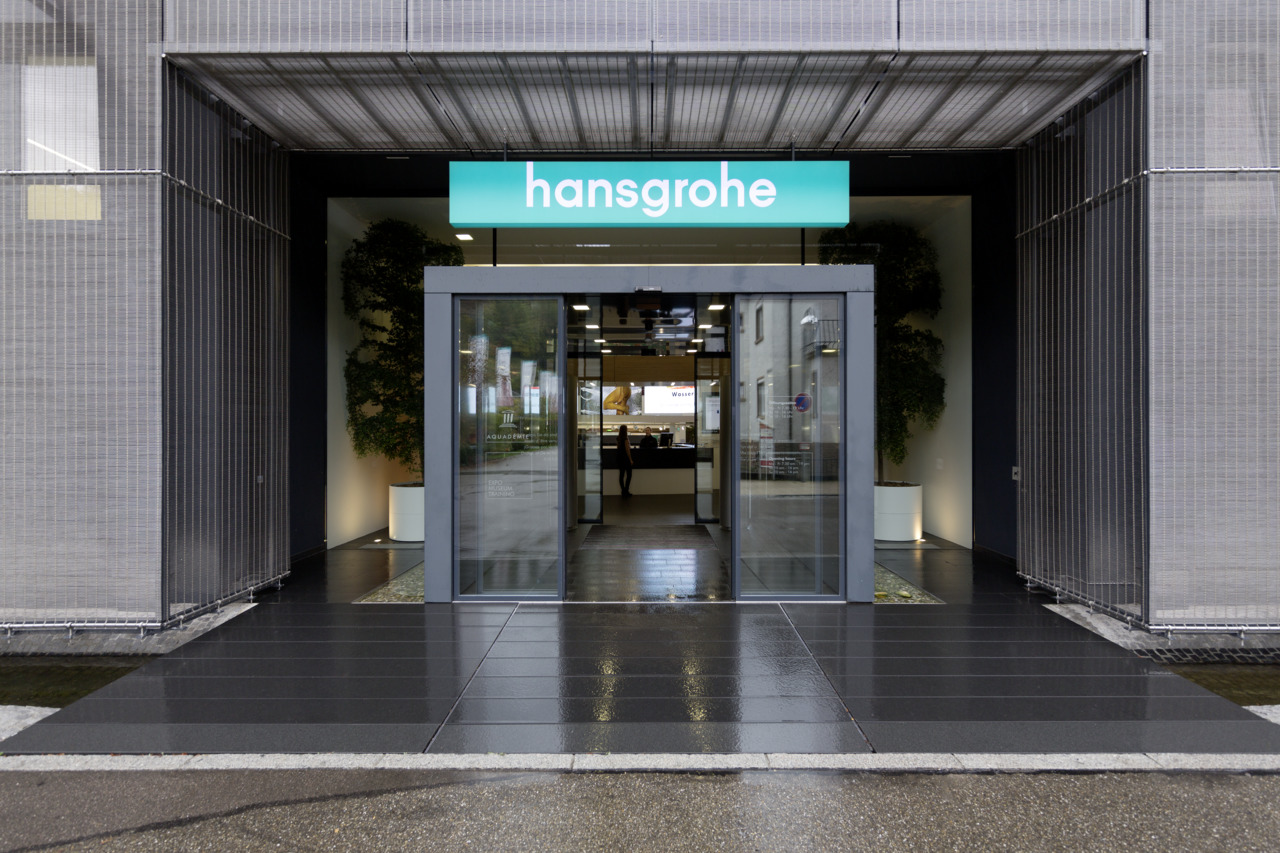 AXOR at the stilwerk in Hamburg: for design lovers, design professionals and plumbing partners
The stilwerk in Hamburg's Fischmarkt district is the place to be for design in the metropolis on the Elbe. In the 11,000 m2 space, visitors will find 28 stores run by premium furniture, interior design and lifestyle brands, including AXOR, which has been part of the fold since 2017. The Hansgrohe SE designer brand showcases its taps, showers and accessories for luxurious bathrooms and kitchens here. The exhibition features a huge variety of styles and designs, which can be experienced through interactive presentations and product samples. Project partners, including architects, planners and sanitation experts, can really get to grips with the products and brand here. Visitors to the stilwerk can also pre-book a face-to-face consultation. Regardless of the kind of visit, being in the AXOR showroom at the stilwerk is always a delight for design lovers.
Address and contact information to book appointments:
stilwerk Hamburg
Große Elbstraße 68
22767 Hamburg
Germany
Tel.: +49 15126342664
stefan.hoske@hansgrohe.com
Opening hours:
Monday to Friday 10.00 am – 7.00 pm
Saturday 10.00 am – 6.00 pm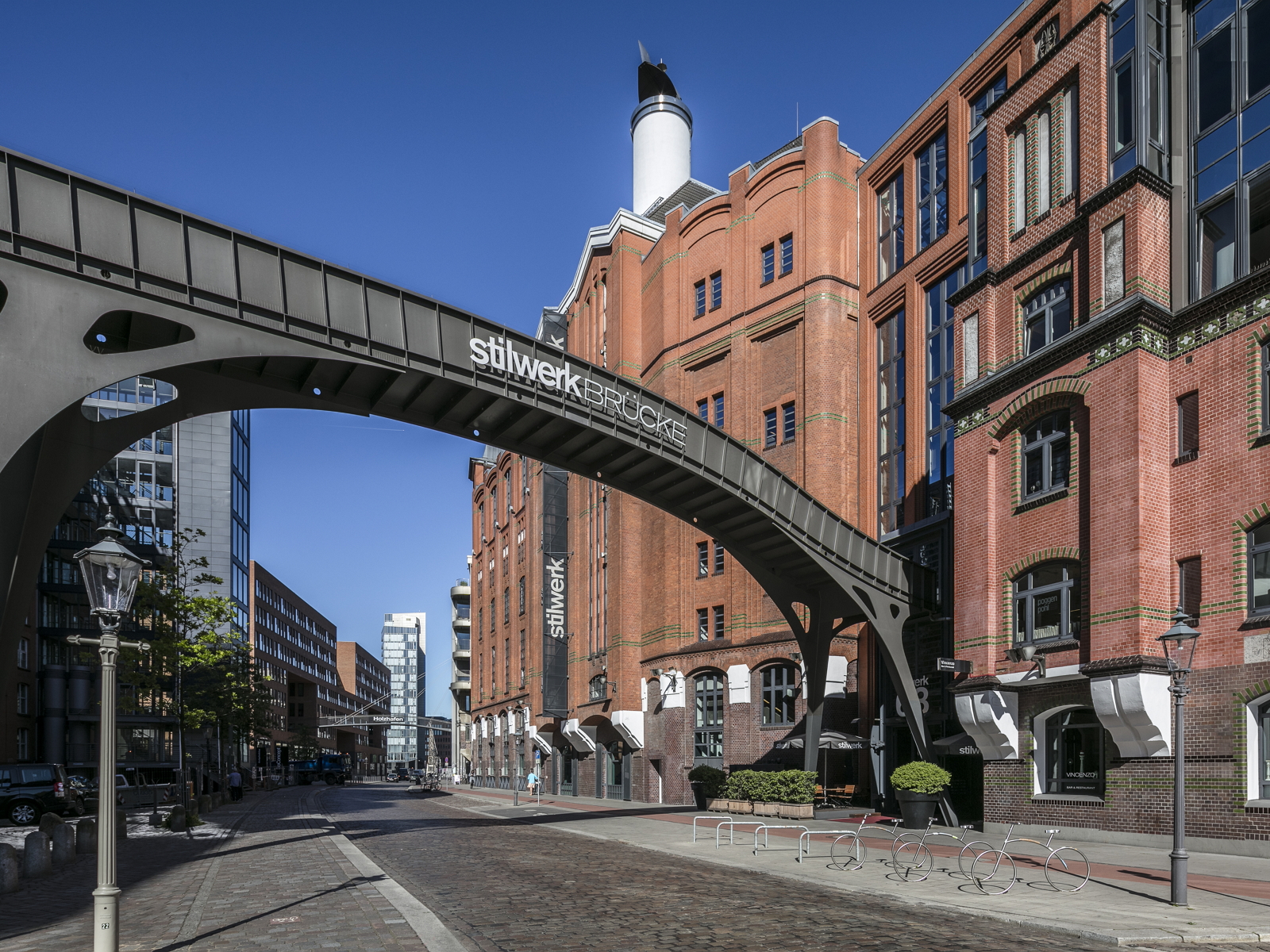 First encounter with the brand or professional consultations for specialists and private individuals
There are so many reasons to visit the Aquademie in Schiltach: an in-depth consultation, need-based training, specific product testing or an initial brainstorm. The possibilities are endless in the interactive world in Schiltach, based in the headquarters of the AXOR and hansgrohe brands – and that applies to specialist partners and private individuals in equal measure. The Aquademie is the meeting point for those who want professional information and advice, who want to dive into the world of bathrooms, water and design or who want to simply get to know the brand identity of one of the leaders in innovation, design and quality in the bathroom and kitchen sectors.
Touch and try: A 1000 m2 exhibition space with taps, showers, innovations and technologies from AXOR and hansgrohe
Inspiration and information: design and water experiences in various settings and styles for bathrooms and kitchens; factory tours through the AXOR and hansgrohe production sites
Seminars and self-improvement: an extensive range of seminars on the bathroom and kitchen, design, planning and sales for tradespeople, architects, designers and planners and for private individuals
Feel and find: Test showers in the Showerworld with the latest overhead and hand showers, showerpipes, shower sets and shower systems from the AXOR and hansgrohe brands
See and be astonished: the Water-Bath-Design Museum with an exhibition on the history of the private bathroom, from the 19th century to the recent past
Communication and collaboration: Face-to-face consultations (by appointment) and numerous events on various topics offer the chance to discuss ideas with expert colleagues and AXOR and hansgrohe consultants