Eco-friendly taps and showers
EcoSmart: Save water and energy
Climate protection starts with showering and ecological hand washing. AXOR and hansgrohe taps and showers fitted with EcoSmart technology consume up to 60% less water than standard products. EcoSmart reduces water and energy costs and conserves valuable resources. No matter whether you're a private individual or you own hotels or sports facilities, that's something we can all be happy about.
Using water-saving products to seal the deal – your selling points
Customers can save huge amounts of water because the flow is automatically limited in EcoSmart products.
Lower hot water consumption = lower energy requirement, as less water needs to be heated. This means a drop in CO2 emissions and lower energy costs.
Outstanding service in sales pitches: Calculate the amount customers will save thanks to EcoSmart with the hansgrohe savings calculator, which crunches the numbers to find out how quickly an investment in the bathroom will pay off.
Showers with EcoSmart technology – facts and functionality
Many EcoSmart overhead and hand showers consume
only 9 litres of water per minute, with some managing to use as little as 6 litres,
by reducing the amount of shower water consumed on a daily basis by up to 60%. This is done through sophisticated flow limitation, special jets and the addition of air. Regardless of the water pressure, as a 'precision O-ring' responds flexibly to the water pressure and adjusts the water volume.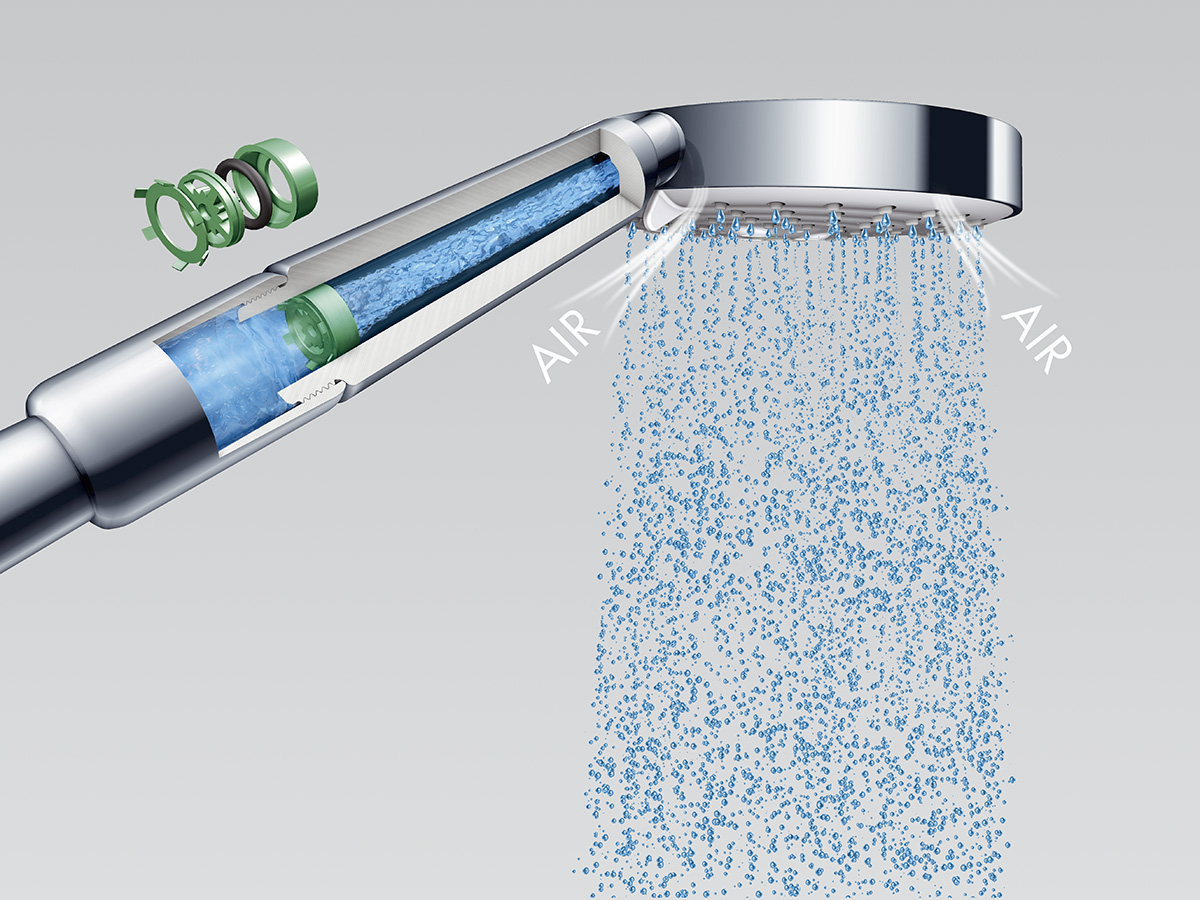 EcoSmart basin taps – facts and functionality
Thanks to EcoSmart technology, the water consumption in all AXOR and hansgrohe basin taps is reduced to around 5 litres per minute. How? By mixing in air and with special flow limitation. The EcoSmart aerator is built in to the tap's spout and enriches the water with air, to create a voluminous, bubbling water jet.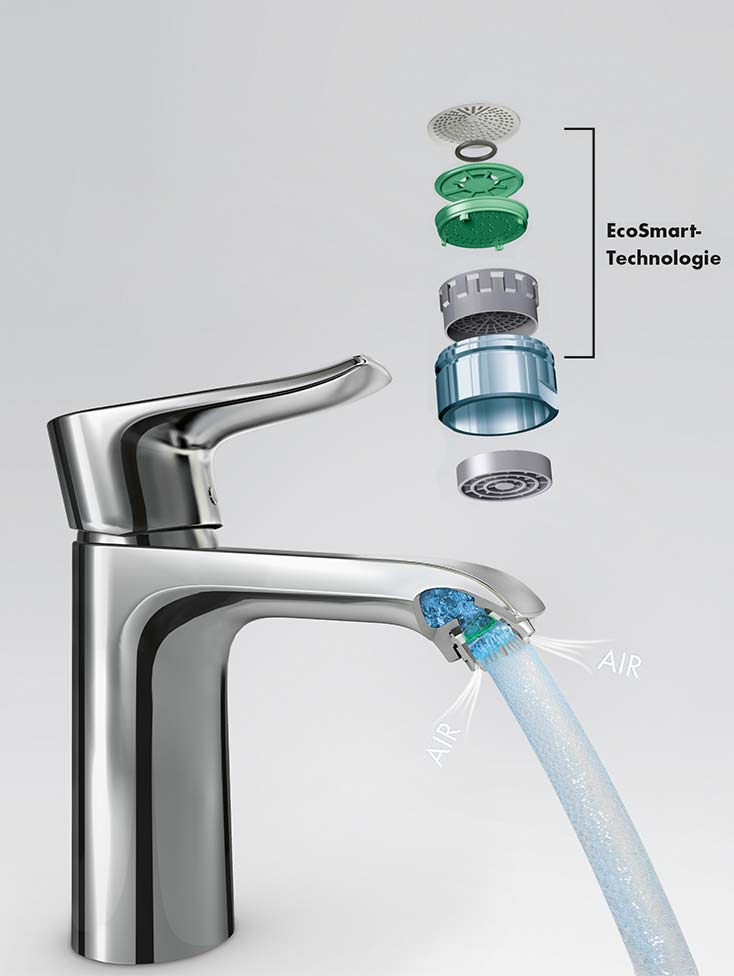 Project business: low operating costs – rapid amortisation
Water and energy savings are key criteria when it comes to furnishings, especially when working on major projects. In buildings with lots of bathrooms and toilets (hotels, public facilities, etc.), the savings potential is multiplied when EcoSmart products are installed. The nice thing about it is no extra installation costs or effort is required. And when it comes to EcoSmart taps and showers, there are numerous complete shower and wash basin ranges available for planners and architects to find everything they could possibly need.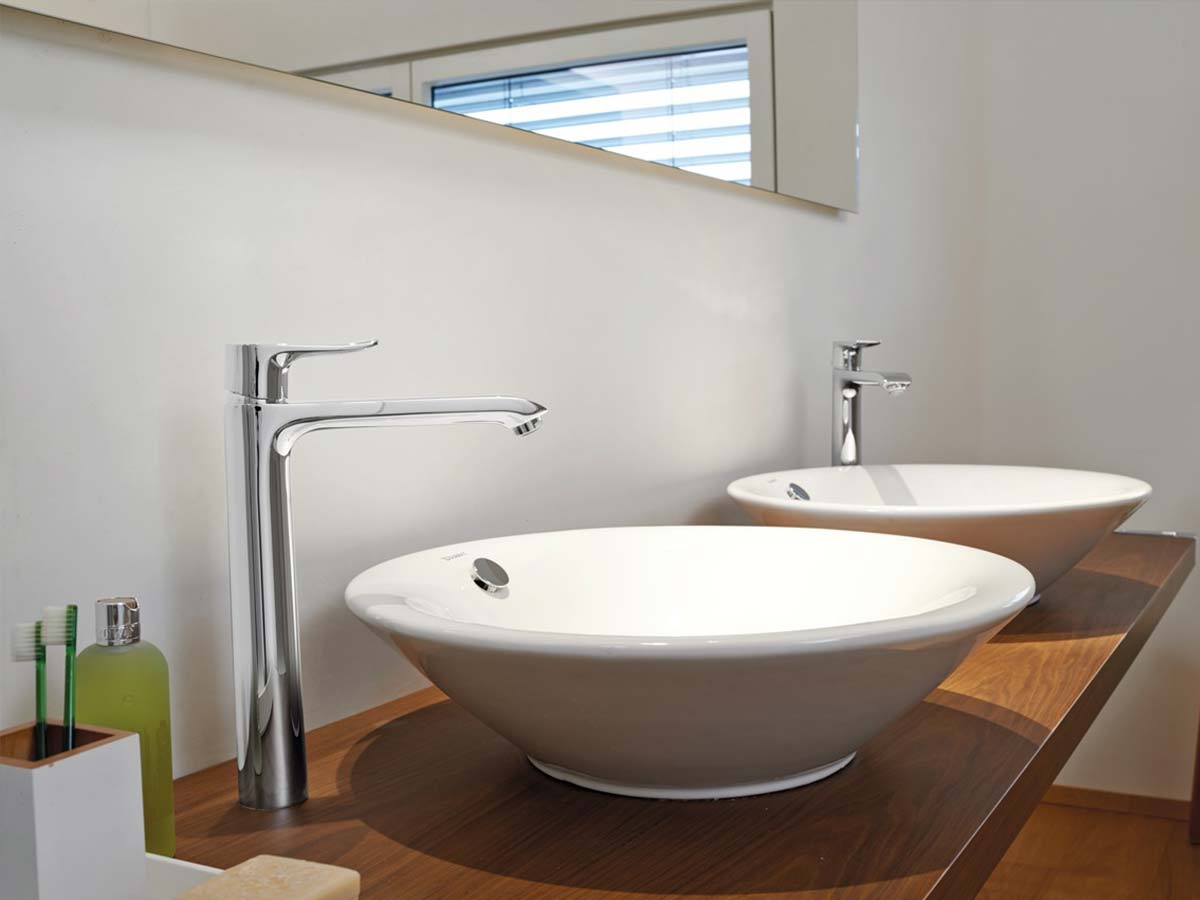 A selection of EcoSmart products from the AXOR and hansgrohe brands