AXOR Citterio novelties.
A classic with a new handle, surface pattern, and shower solution
The collection is an icon of modern bathroom design – and has now been extended with a new handle, an exclusive surface pattern and products for the shower. AXOR Citterio offers monumental design with geometric precision and striking, flat surfaces. Understated yet unmistakably luxurious, the collection is perfectly suited to any bathroom ambience.
AXOR Citterio: new details for an even greater choice
​​​​​​​
Its flatness, brilliance and precision make an AXOR Citterio faucet a monumental appearance at the wash basin, the bath, or in the shower. An expression of Italian neoclassical architecture, the faucet conveys "luxury at second glance" and "appreciates the value of water and celebrates the preciousness of water itself". A timeless classic, characterized by its balance proportions and elegant geometries, AXOR Citterio fits with every bathroom ambience. With the novelties, among them a new handle with optional surface pattern and shower solutions, AXOR extents the product range. For even more possibilities when creating a bathroom.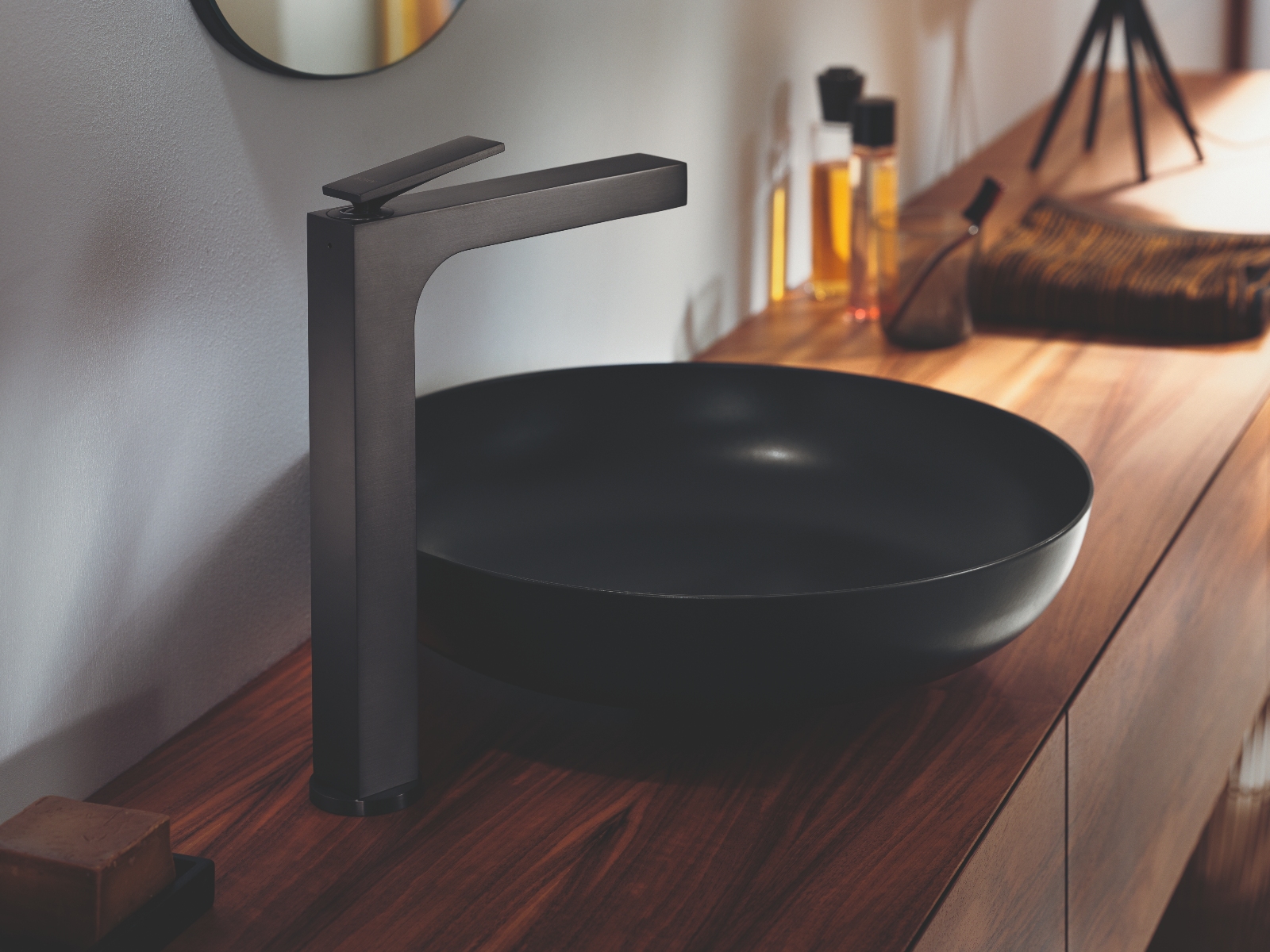 Look behind the scenes of a classic!
Our design classic AXOR Citterio has undergone an exciting update. Find out in our deep dives how our icon answers the megatrend of individualization and offers current and contemporary solutions with groundbreaking innovations in design, technology and collection. Anke Sohn, Head of Global Brand Marketing AXOR und Benjamin Holzer, Head of Product Management AXOR present the collection in detail. Watch the videos now and discover more!
Faucet range with new handle variant and exclusive surface pattern
The extensive AXOR Citterio faucet array allows for maximum freedom in creating bathrooms. In addition to the icon pin handle and classic cross handle, the collection now offers faucets with a new lever handle. The "floating" handle design conveys the architectural design language and allows an even more ergonomic, intuitive and comfortable operation. The new lever handle is available with an optional, exclusive "rhombic cut" – for an optical and tactile experience that underlines the designer's idea of "celebrating the daily ritual of washing with beautiful objects".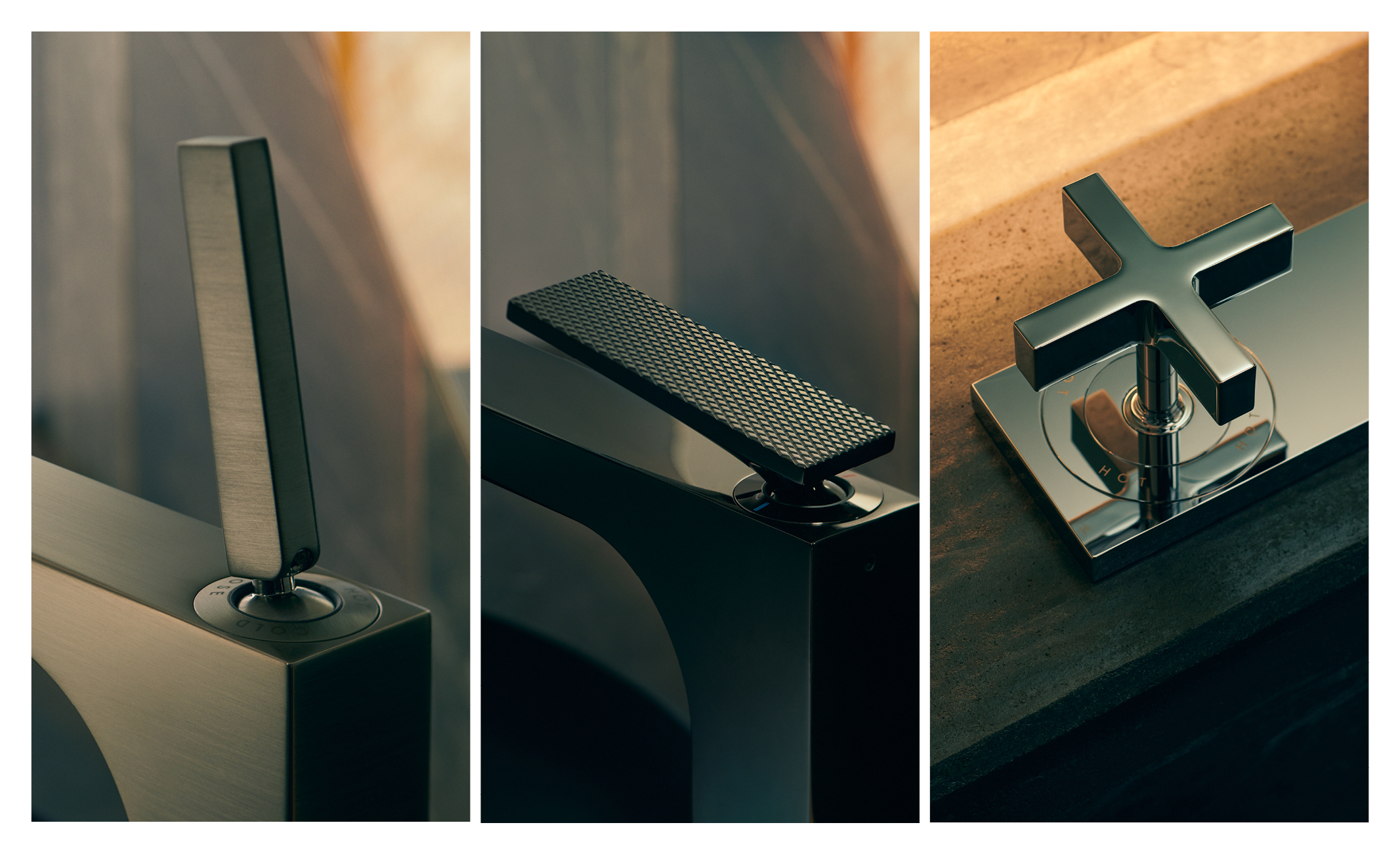 Whatever's preferred: from the classic three-hole to the modern pin handle design

The collection's faucets are available with a striking pin handle with modern, technological enhanced joystick cartridge. The classic cross handles, characterized by their proven functionality with mechanical operation, give the three-hole mixer variants and thermostatic mixers a timeless design. With the new lever handle, AXOR extends the collection with an even more ergonomic, intuitive and easy to operate handle design. The floating form of the flat handle consequently continues the architectonic design language and is available with an optional surface pattern, the "rhombic cut", which is an optical and haptical experience at the same time.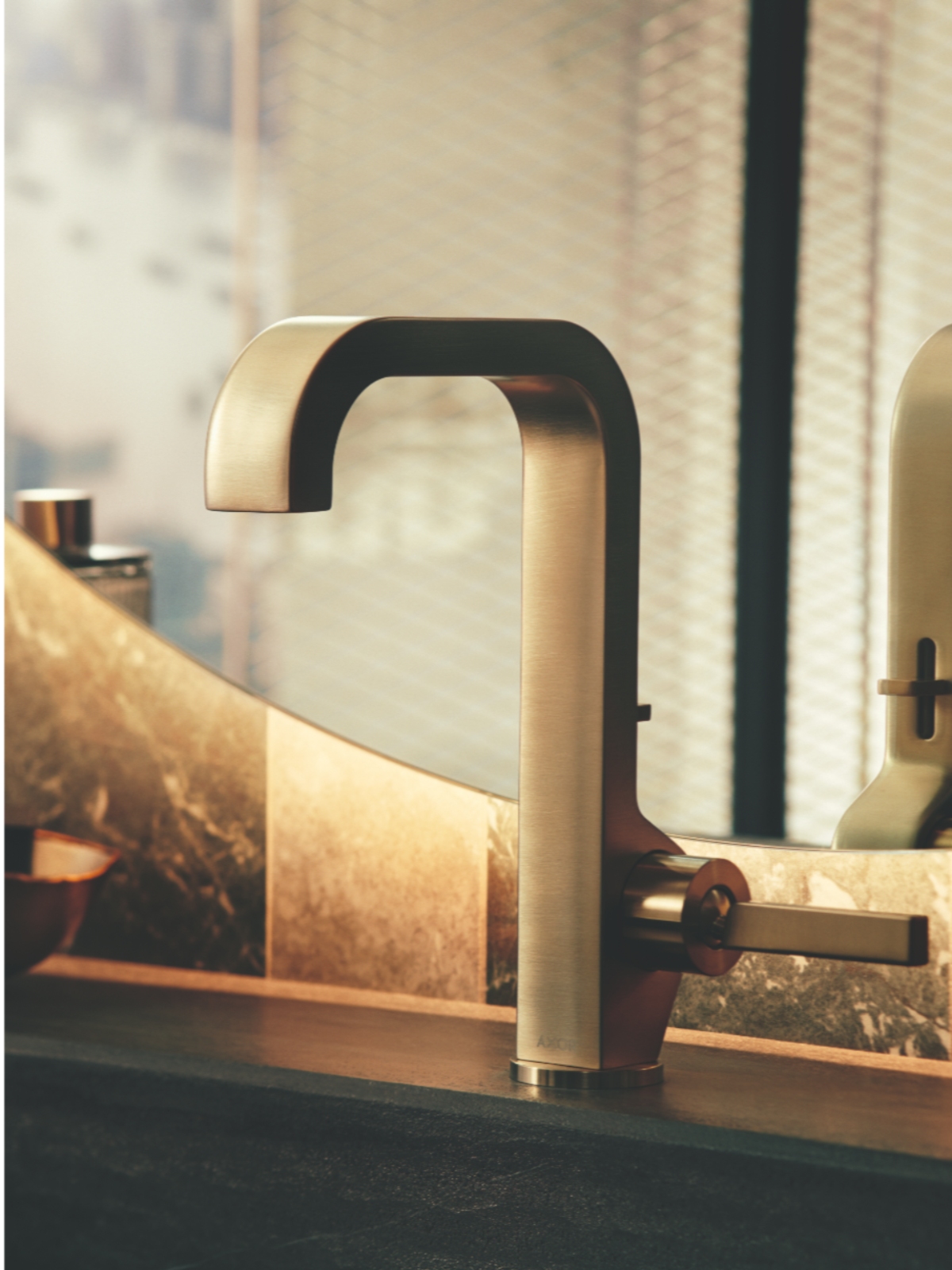 Product variety for maximum freedom of design and many installation situations
In addition to the faucets with the three different handle designs, the AXOR Citterio collection offers versions with different spout lengths and mixer heights, different installation types, and products with cover plates and escutcheons. For a consistent, geometric design language, the product array includes showerpipes with single lever mixers or integrated thermostatic mixers, shower thermostatic mixers for concealed installation, floor standing bath mixers, bath mixers for exposed or concealed installation, three-hole rim- or tile-mounted faucets, and bidet mixers. Many of the bath or shower faucets are also available with pin, cross or lever handle and can be individualized with one of the up to 15 exclusive
AXOR FinishPlus surfaces
, like all the products of the collection.