Minimalist in style
The beauty lies in the simplicity and precision: filigree accessories from AXOR
The AXOR Universal Circular Accessories program offers high-quality elements for a consistent bathroom design. The individual products such as wall mirror, towel holders, or tissue box are characterized by their timelessly beautiful and minimalistic design that is derived from the circle and feature a simplicity of form that allows the combination with many different AXOR collections.
The new AXOR accessories: consistent design language throughout the bathroom
AXOR Universal Circular Accessories attest the passion of the brand to offer highly functional and expertly crafted design objects in the bathroom. Derived from the circle – explaining the name of the program – the accessories program captivates through its beautiful and minimalist design, and with a simplicity in form that ensures a harmonic overall impression. Additionally, the design forms the basis for the universal use of the accessories. They can be combined with many different AXOR faucets and shower products.

Design: Barber Osgerby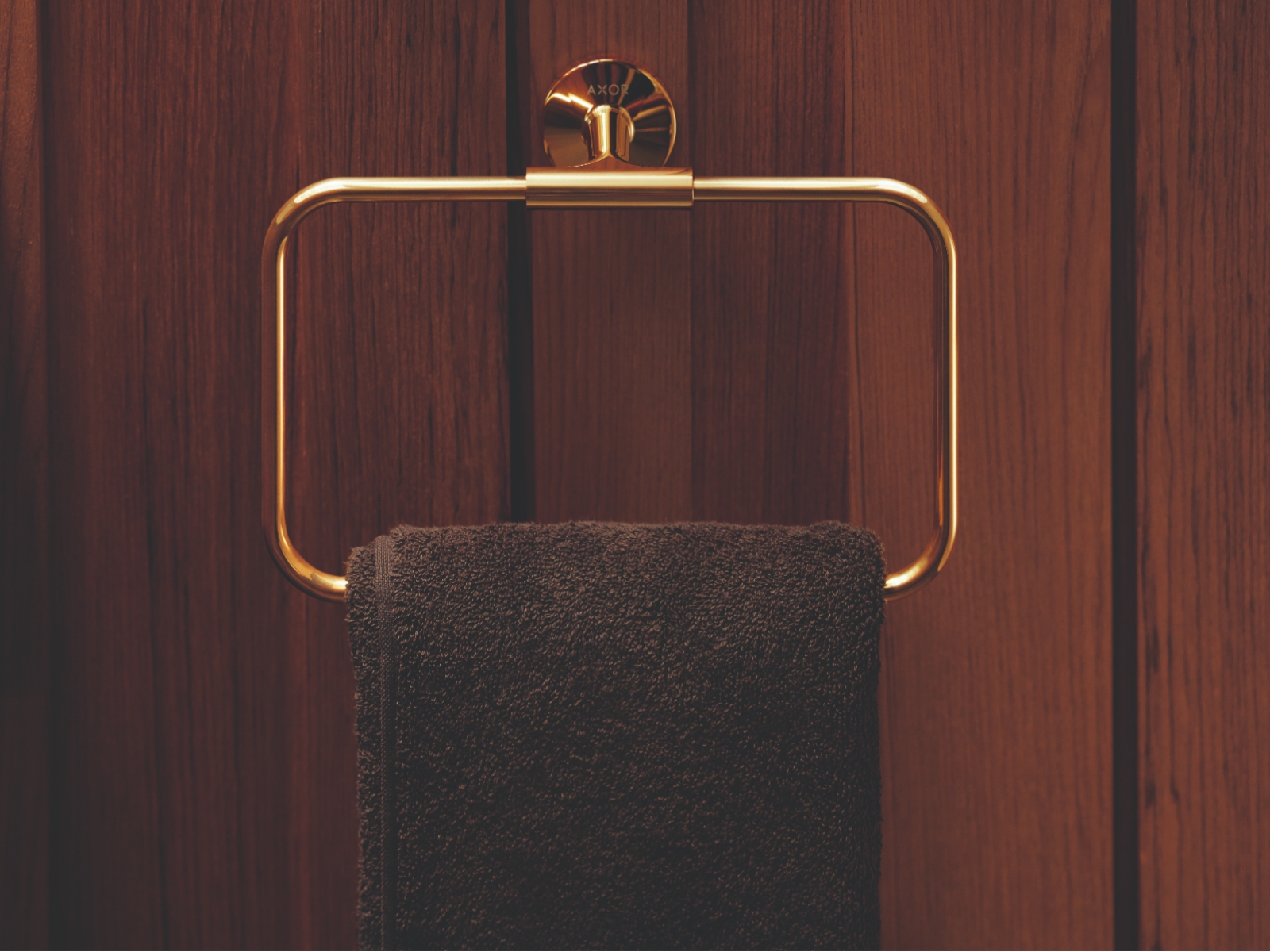 Product variety for every area in private bathrooms or in the hotel bathroom
Every single AXOR Universal Circular Accessories element features the design language with slender silhouettes, rounded corners and balanced proportions. The consistent design can be seen in all individual products of the program and makes them universal in use – no matter if in private bathrooms or in hotel bathrooms.
The accessories program includes:
wall mirror
shaving mirror
different towel hooks (single and double), towel holders, towel rack, towel ring, and bath towel rail
grab bar
tissue box
soap dish
liquid soap dispenser
toothbrush tumbler
shelf
paper roll holder (single, double or with cover)
toilet brush holder
waste bin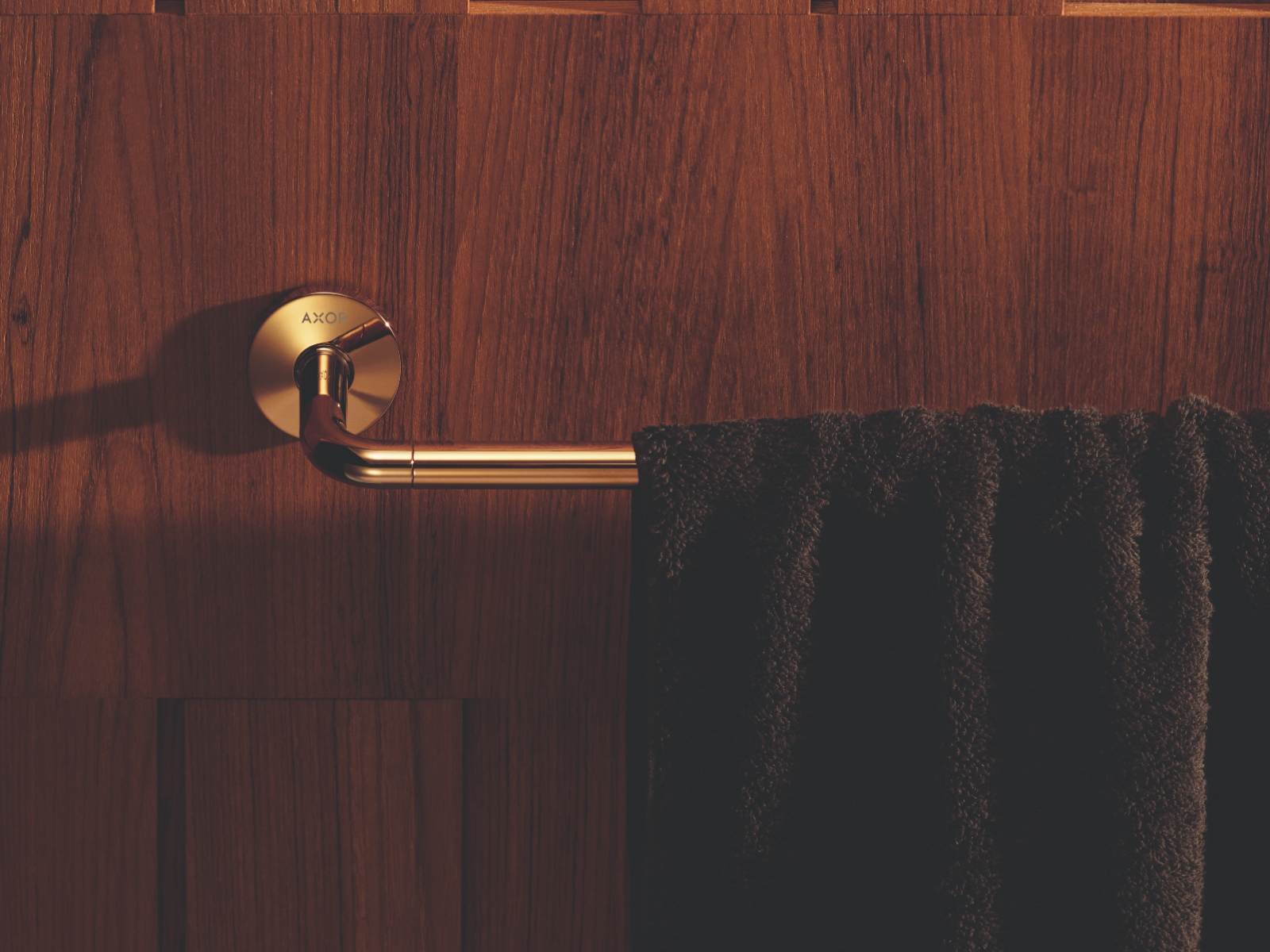 Modern, industrial look: the standard finishes Chrome and Matt Black
AXOR Universal Circular Accessoires are available in two standard finishes Chrome and Matt Black. Especially in lacquered Matt Black finish, the products combine perfectly with the new
AXOR One collection
. In combination with the minimalist faucets, reduced to the essential and also available in Matt Black, they support a contemporary industrial look.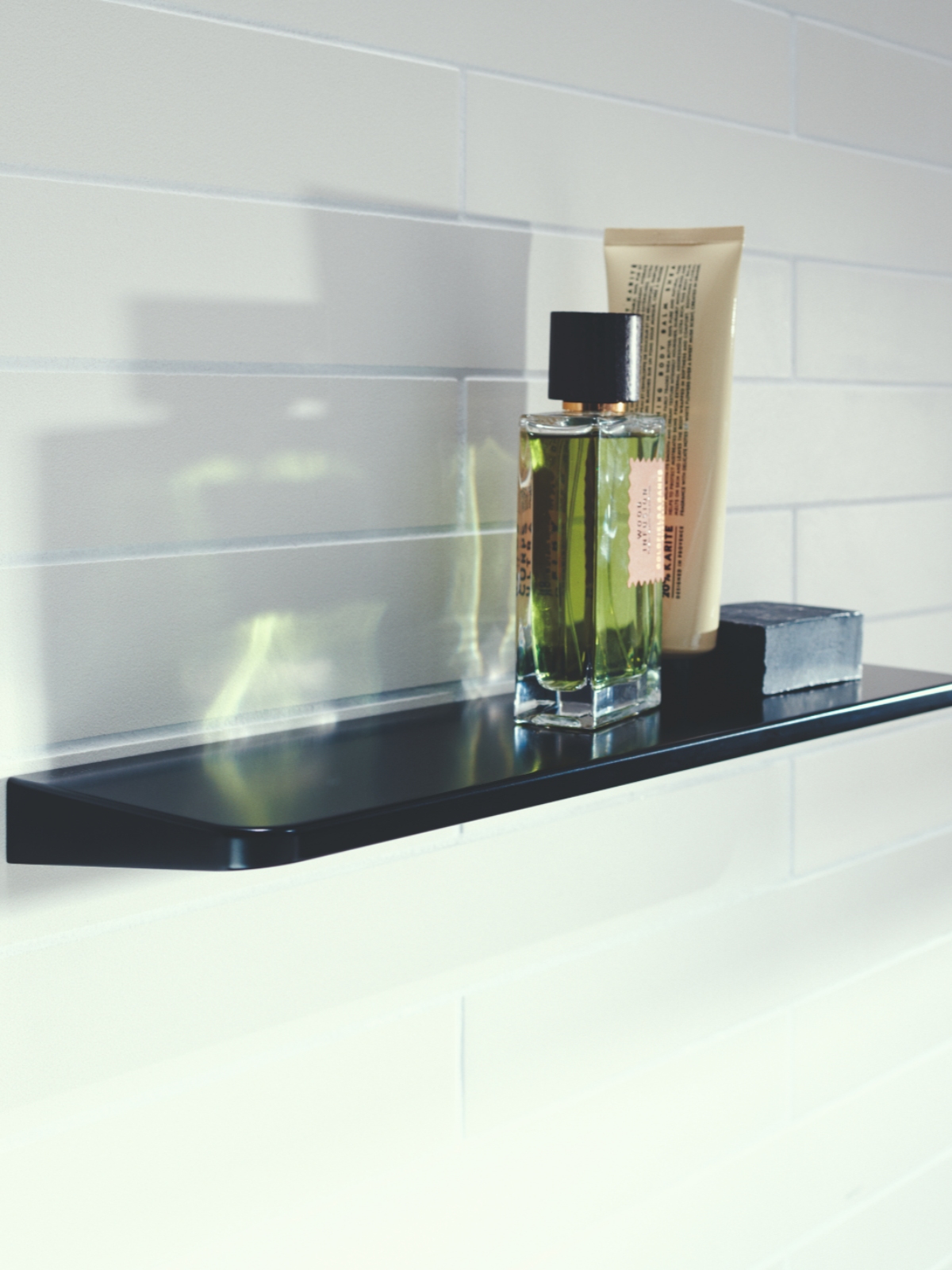 Individualization service: freedom of design for planner, architects, customers

The individual accessories can be customized – such as all AXOR collections – with different AXOR FinishPlus PVD surfaces. Except from the wall mirror that is available in the two standard finishes Chrome and Matt black. This individualization service offers maximum freedom of design for architects and customers, and the possibility to match accessories with faucets with a consistent look in every bathroom area. At the end, AXOR Universal Circular Accessories complete the overall aesthetic, or set a stunning optical statement. Whatever's preferred. The new AXOR Accessories are more than a functional attachment.