Increase your sales now
Social media campaign for FinishPlus special surfaces – How you can join in
With the B2C campaign #CreateAsYouAre, hansgrohe celebrates its customers' personalities and their diverse way of life. To this end, the brand is staging its special FinishPlus surfaces across social media. A targeted approach on popular platforms will give a power sales boost for the premium products. To your and our delight!
What? Individual design with colored faucets and showers
Under the motto "Design follows just one principle – you," hansgrohe celebrates the joy of individual design and the diverse family constellations that make customers all over the world happy. After all, there are more and more same-sex couples and unconventional living projects, more single parents, so-called patchwork families, and marriages with 'double-income, no kids' (DINKs).
The days of clichéd design are over.
The magic word across all generations is "individuality" That's why the sensational #CreateAsYouAre social media campaign focuses on the colorful FinishPlus surface finish range – with faucets and showers that offer many highly personal design options.
38 countries, more customers, bigger turnover
Everyone can benefit from the new demand for colorful bathroom design: we as manufacturers and you as our specialist partners. We can send interested parties directly to you via the hansgrohe Shopfinder. You can look forward to more customers and more sales! ​​​​​​​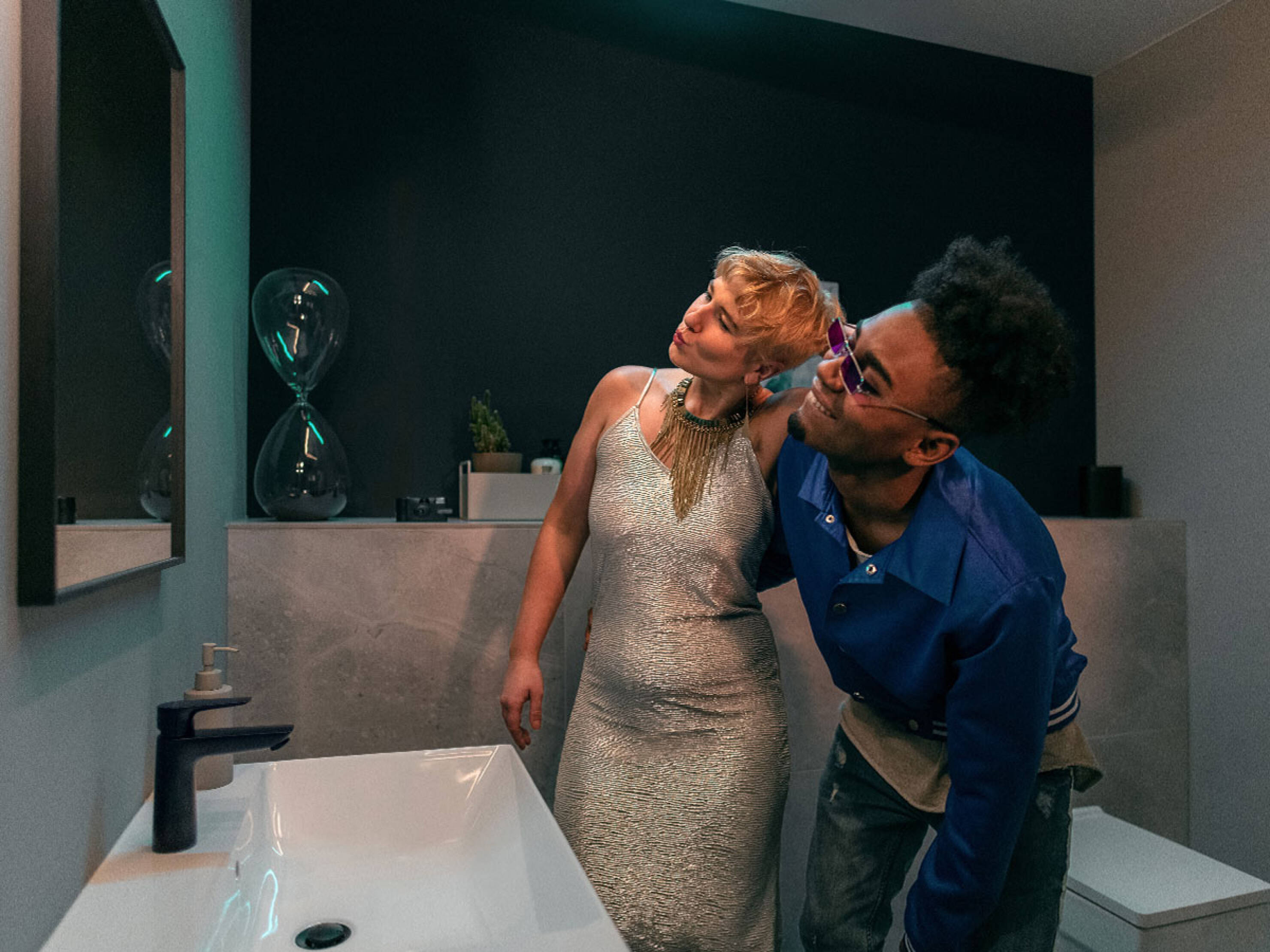 How? We celebrate several realities, not just one
​​​​​​​hansgrohe knows: The key to happiness is authentically living out one's personal preferences, even if it's through an expressive interior. With #CreateAsYouAre, the premium brand from southern Germany is addressing people who fall through the cracks in classic, often traditionally oriented advertising.

Reality just looks more colorful in bathrooms. The campaign focuses on diversity: the texts and images express vibrant variety in all life situations and at all levels. The emotional visual language inspires customers all over the world to make strong statements in their own homes. Renovation included.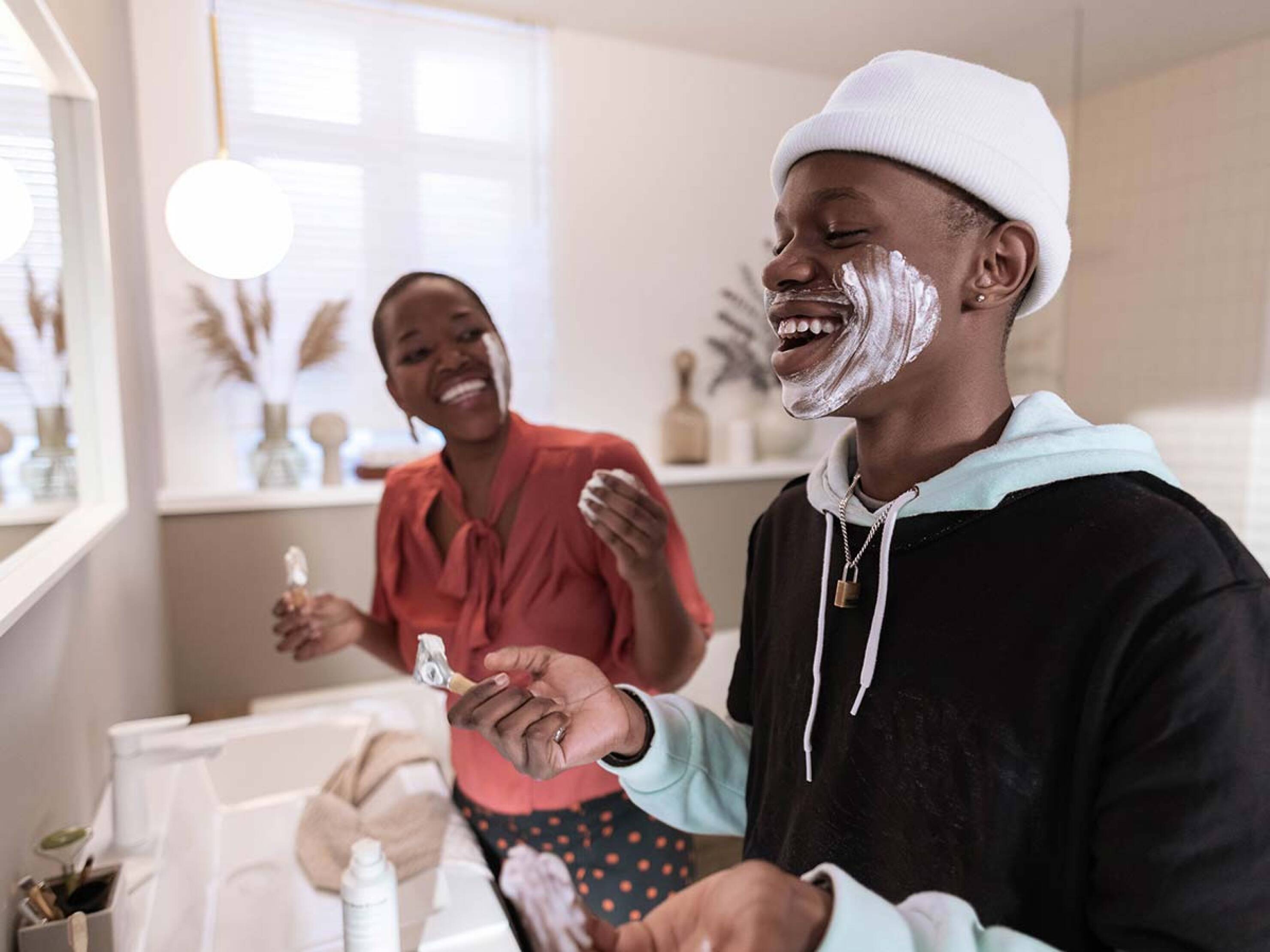 Where? On Facebook, Instagram, and Pinterest
The broadly conceived #CreateAsYouAre campaign is now running on Instagram, Pinterest, and Facebook, and in 38 countries worldwide.

The creative posts are flanked by ads and newsletters.

Interested parties can find all information they need about the products, their six surface finishes, and installation options on the hansgrohe customer website.

Special web pages for hansgrohe faucets direct customers to you, the professional dealers, via the hansgrohe Shopfinder.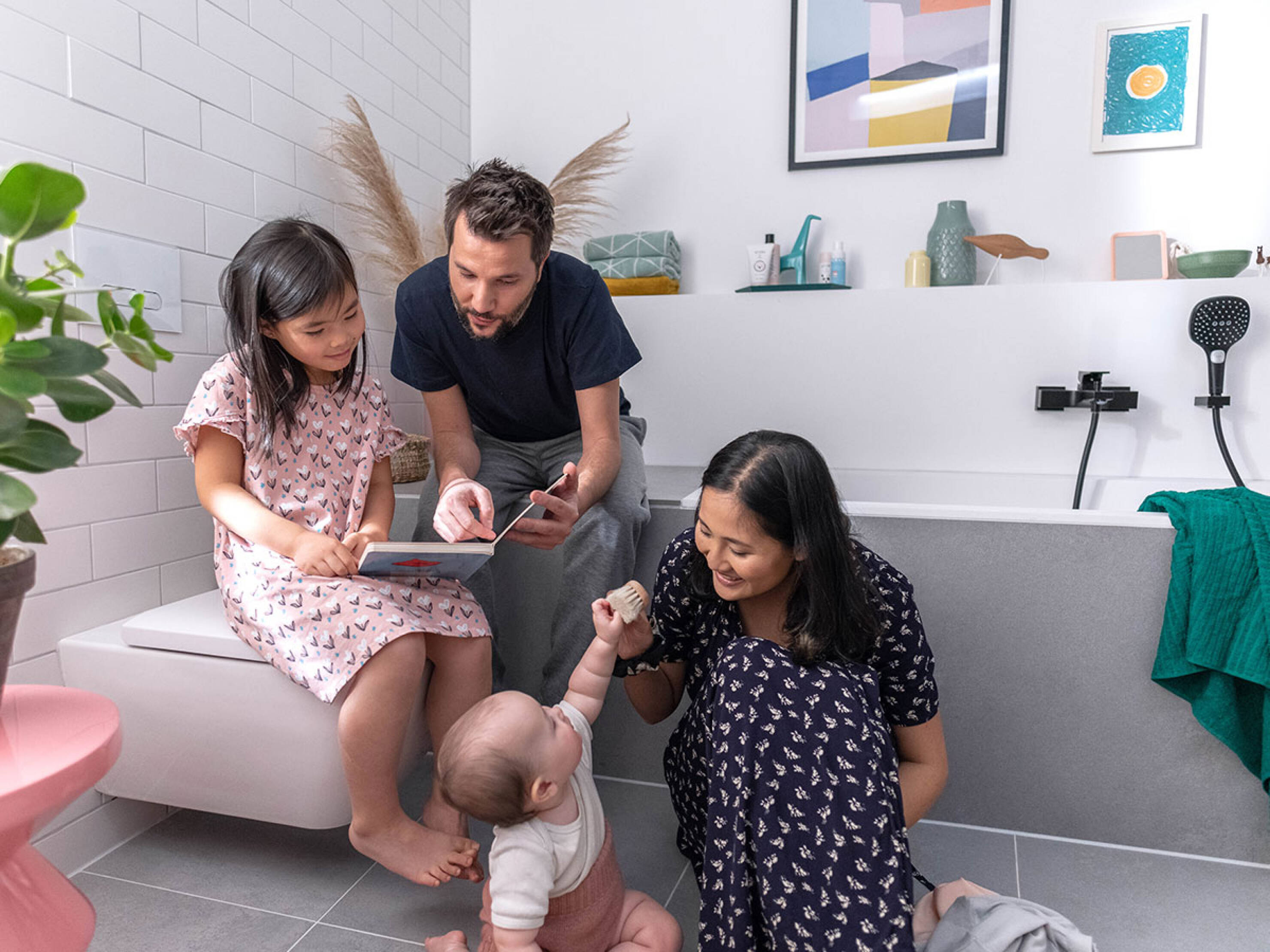 What to do? How easy it is to benefit from the campaign
Want to participate in our surface finish campaign as a dealer? Here's how it works:
You order FinishPlus products from your hansgrohe sales representative.

You present the high-quality coated faucets and showers in your exhibition.

You get found via the hansgrohe Shopfinder and are now part of the campaign. 
Participation pays off! The hansgrohe team wishes you lots of good business!
Focus on Matte Black: A selection of FinishPlus products