The new all-rounder in the kitchen
The hansgrohe S41 range: high-quality stainless steel sinks for all!
Does your customer want a sturdy built-in sink? hansgrohe has a range of high-quality all-rounders. The S41 is made of stainless steel at the usual brand quality. With the S41, you would be recommending a reliable sink range that can handle all day-to-day requirements. With variable installation options, the S41 can fit base units between 45 and 60 cm wide and is great at matching with taps from the hansgrohe range.
Affordable high-quality sinks for every kitchen – excellent selling points for the new products
Huge sales potential: The S41 appeals to a large target audience, and providing product consultations is straightforward. Compared with other standard sinks, this model is attractively priced with top-of-the-range fixtures.
Various installation options: reversible design. Fits all worktops, can be fitted onto or installed flush with the worktop. The draining board can be positioned to the left or right.
Convenient overall package: All sinks come with a waste and overflow set (automatic or manual) and sound-absorbing matting to dampen the noise of running water. Translation for professionals: an easy sell.
Reliable quality: Made in Germany means reliable, long-lasting product quality.
Premium fixtures with tap ledge support: Triangular reinforcement ensures that the tap sits nicely and does everything it is supposed to.
Quick to clean: stainless steel is ideal! The curved design is also easy to clean as rounded edges eliminate the possibility of dirty corners.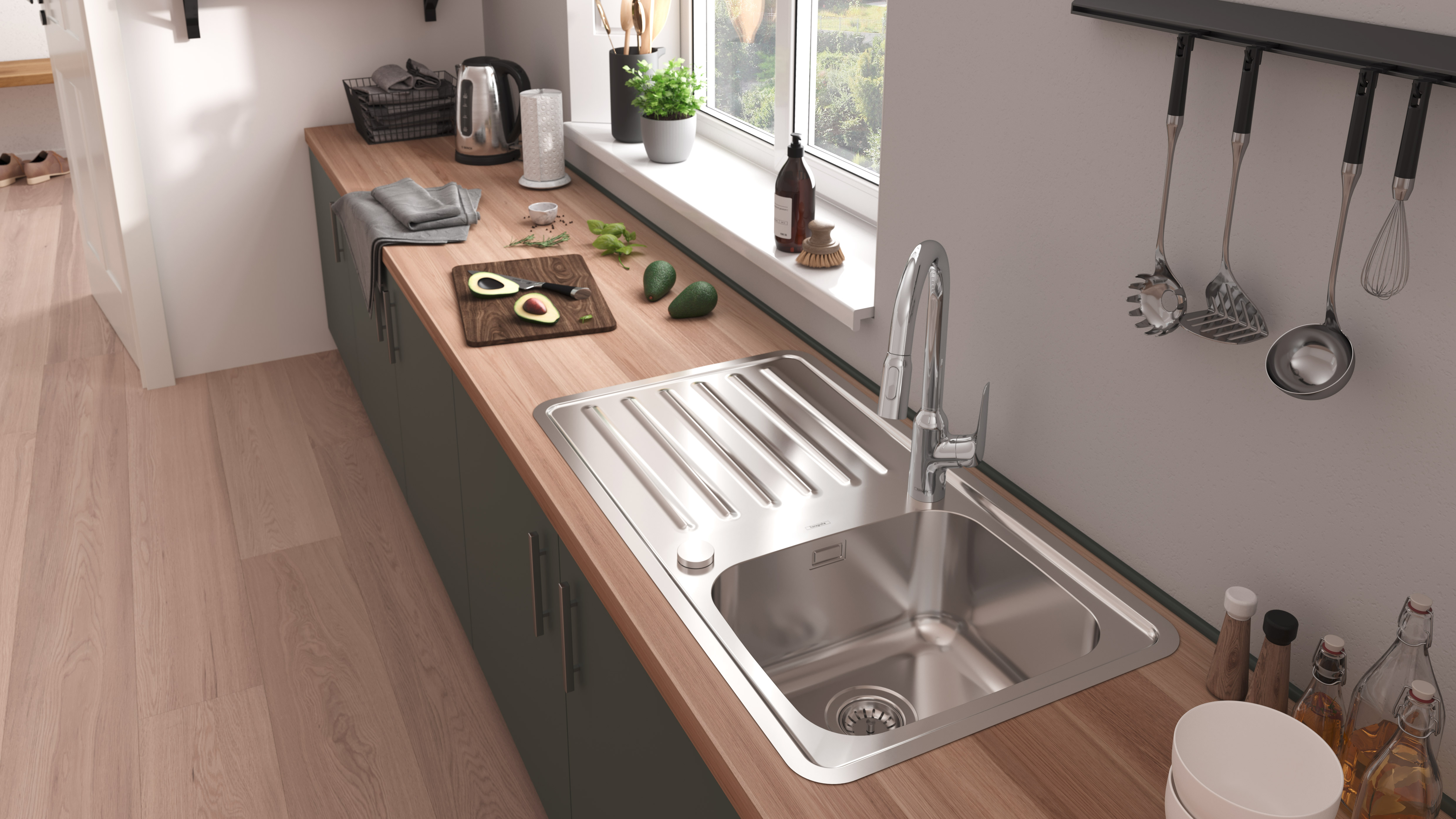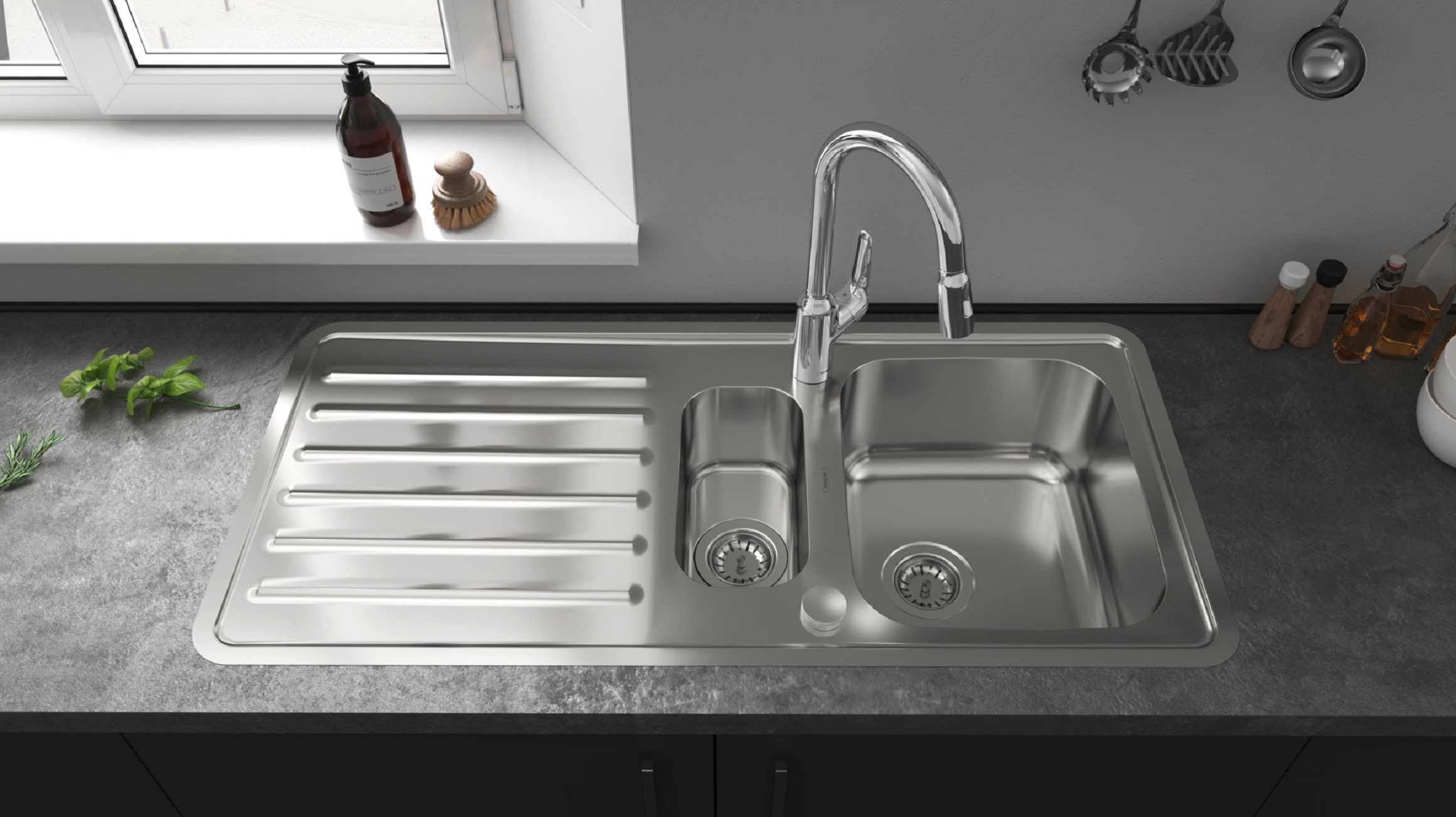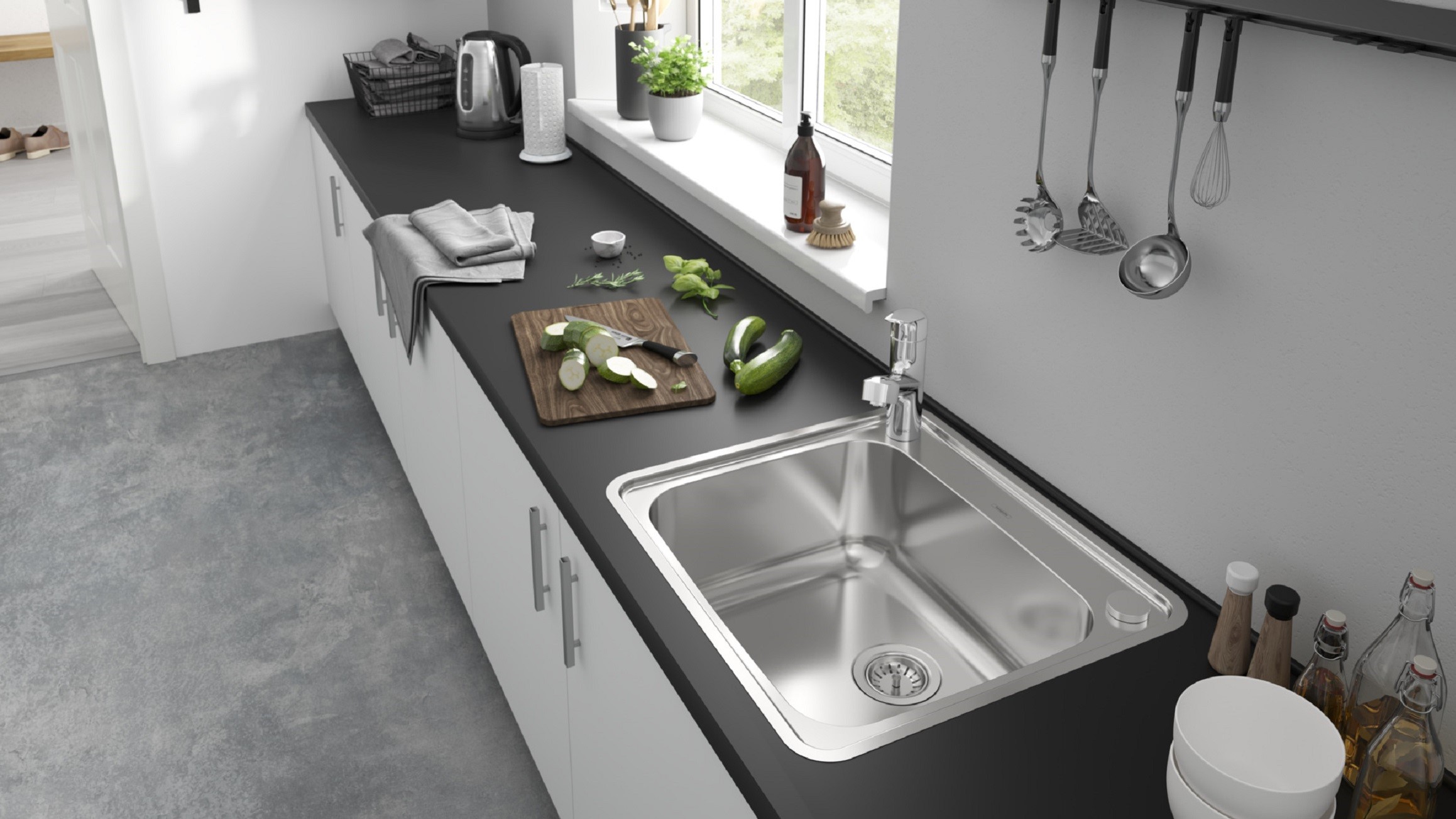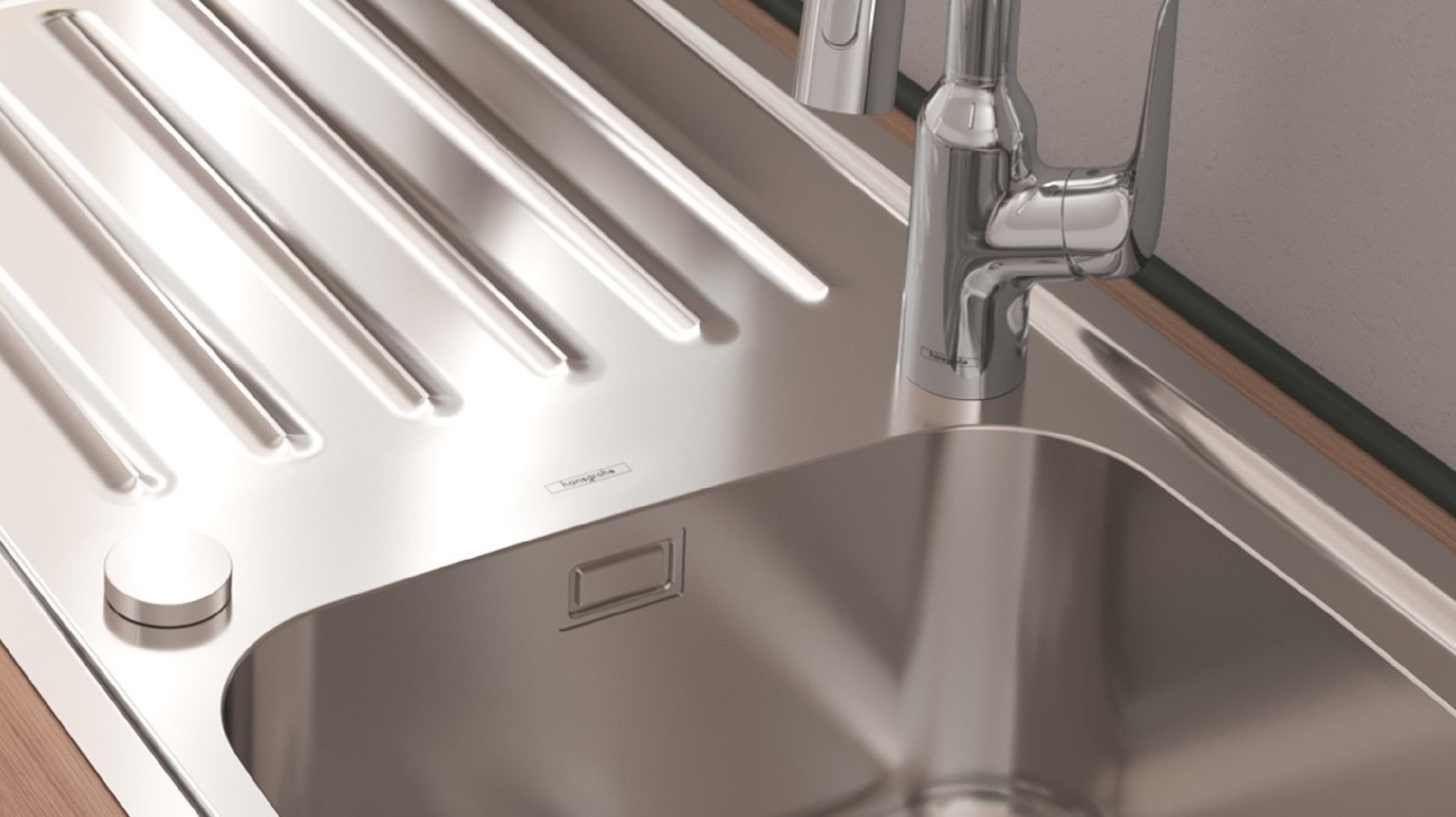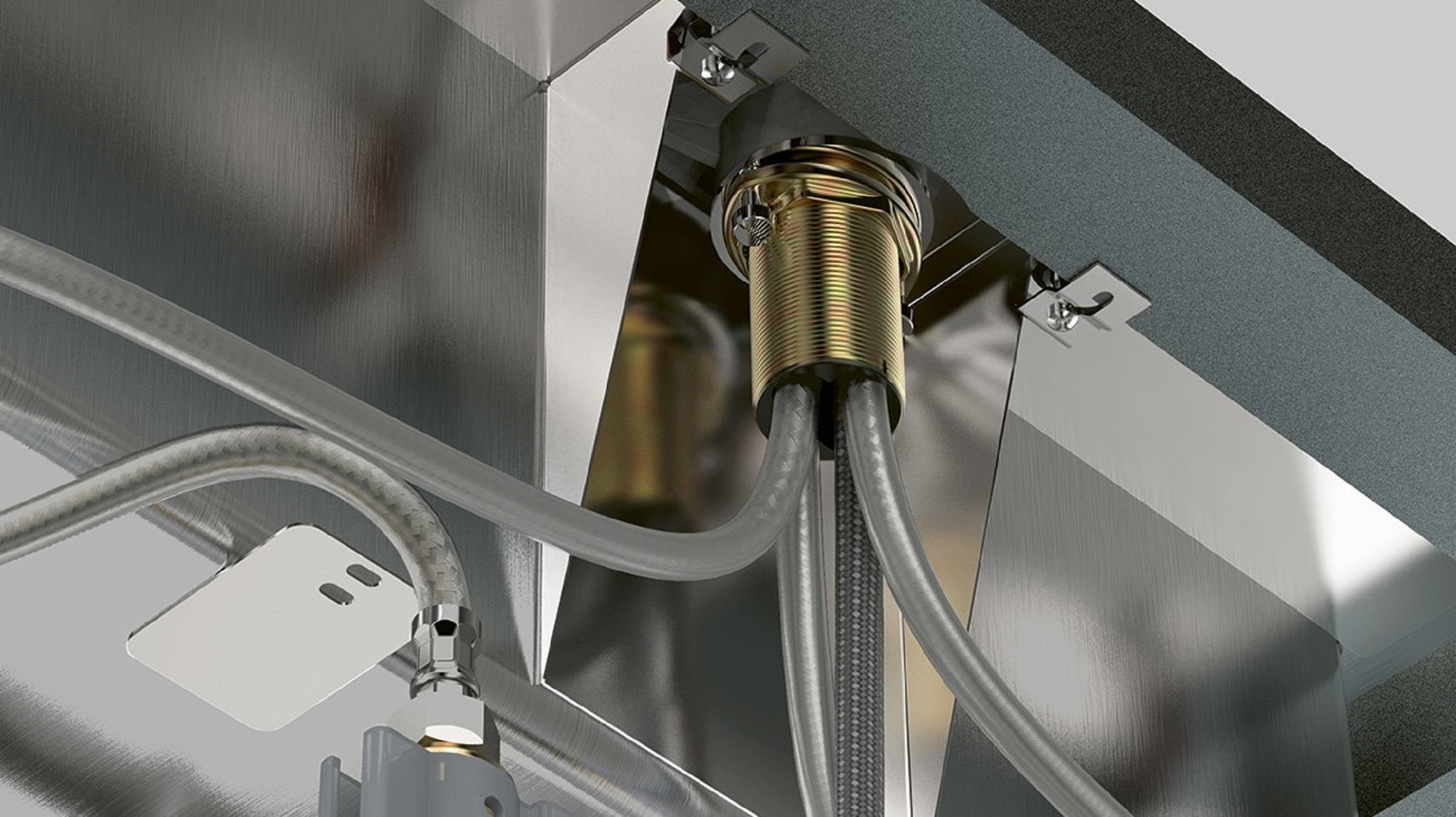 S41: organic sink design with a minimalist style
Trendy and timelessly beautiful: The soft, flowing edges of the stainless steel sink blend in seamlessly in all kinds of modern kitchens. With refreshingly compact dimensions, it is an ergonomic masterpiece that provides enough space to do kitchen tasks comfortably and conveniently. Whether as a single basin, with a draining board to the left or right or a double sink with a strainer bowl, every customer will find the right solution for them with the S41.
Harmoniously round stainless steel design in three widths
The single basin variant is available for base units with widths of 45, 50 and 60 cm.
The single basin with draining board on the side is optimised for standard 45, 50 or 60 cm base units.
For double basins with a draining board for 60 cm base units, the 40 cm wide basin is matched with a 15 cm wide strainer bowl.
The waste set is always included in the package. If the tap hole is pre-drilled, it will come with the automatic waste set. If there are no pre-drilled holes, it will be delivered with the manual one.
Fitting kitchen tap ranges for the new hansgrohe built-in sink
With
kitchen taps
from the hansgrohe Focus M41 and Focus M42 ranges, the robust stainless steel sinks are a harmonious solution for the most frequently used workspace in the kitchen. With its organic style and attractive price, both tap ranges complement the sink really well.