Redefining minimalism at the sink
M54 kitchen taps: slimline, varied and attractively priced
The broad variety of the M54 range offers so much potential to kitchen specialists in consultation and sales. No matter whether your customers want an ultra-sleek tap for their kitchen island, a convenient solution under wall cupboards or a bold design piece in front of the window, the variety of M54 options and features enables them to draw on seemingly unlimited resources to meet their strict design and quality needs.
M54: three basic shapes, large target audience, excellent selling points
The hansgrohe M54 sink unit tap is a modern eye-catcher in every installation scenario, while its range of design options makes it highly suitable for all kitchen concepts. Why is the M54 so special?
The style is consistently and uncompromisingly clear and stripped back to the essentials for maximum effect. This impresses minimalists and anybody aiming for a minimalist lifestyle. 
 
The M54 is available at various comfort heights and in three basic spout shapes: round, L-shaped and U-shaped. 
 
Your customer has the choice of three exclusive surface finishes that either match the style of their kitchen or create a contrast there: matt black, chrome or stainless steel. All components, including shower hoses, are colour coordinated as a result.
 
An sBox kitchen can also be ordered for models with a pull-out spout/spray. For high flexibility and smooth workflows.
 
The attractive pricing is sure to appeal to a wide target audience.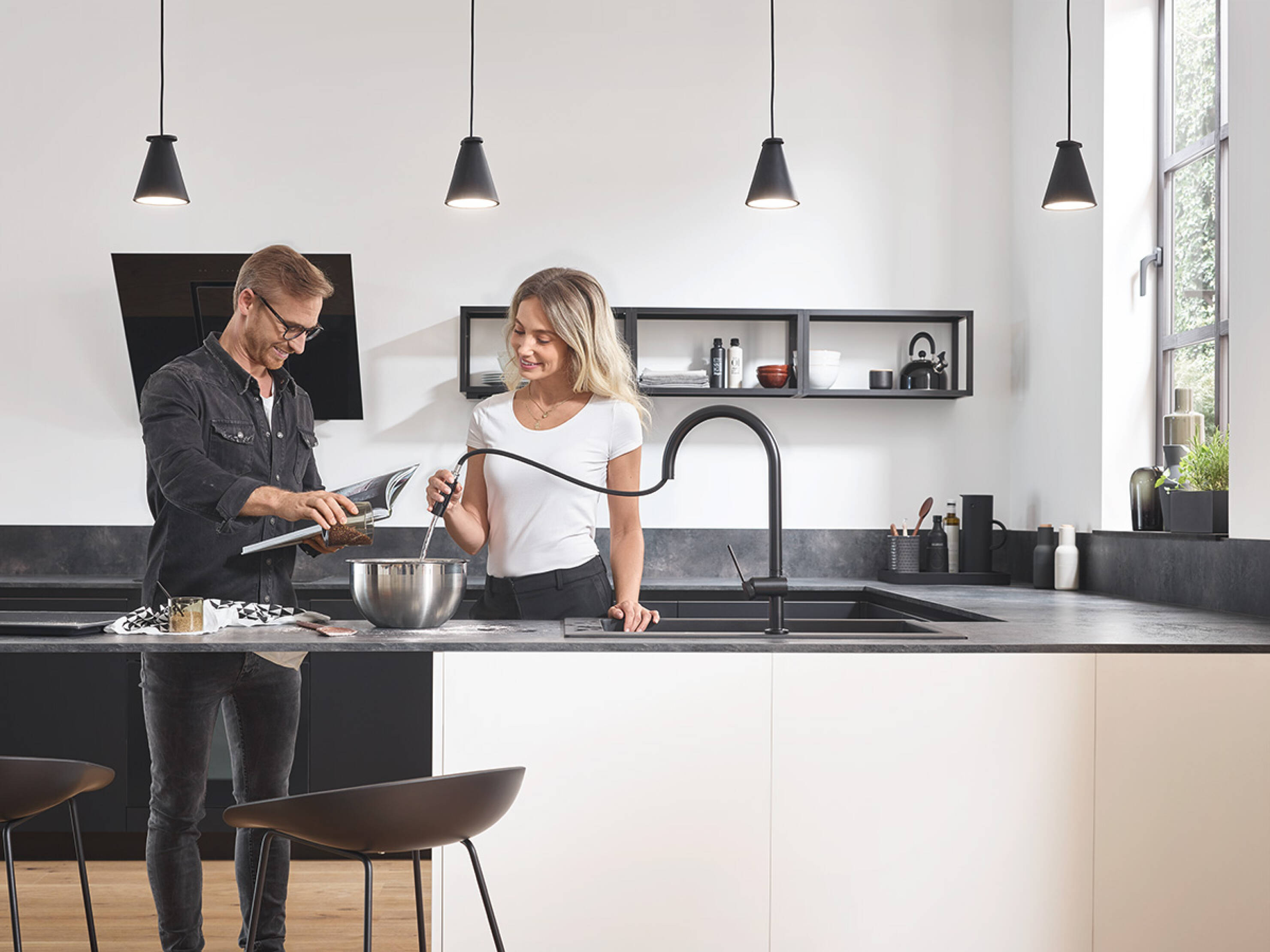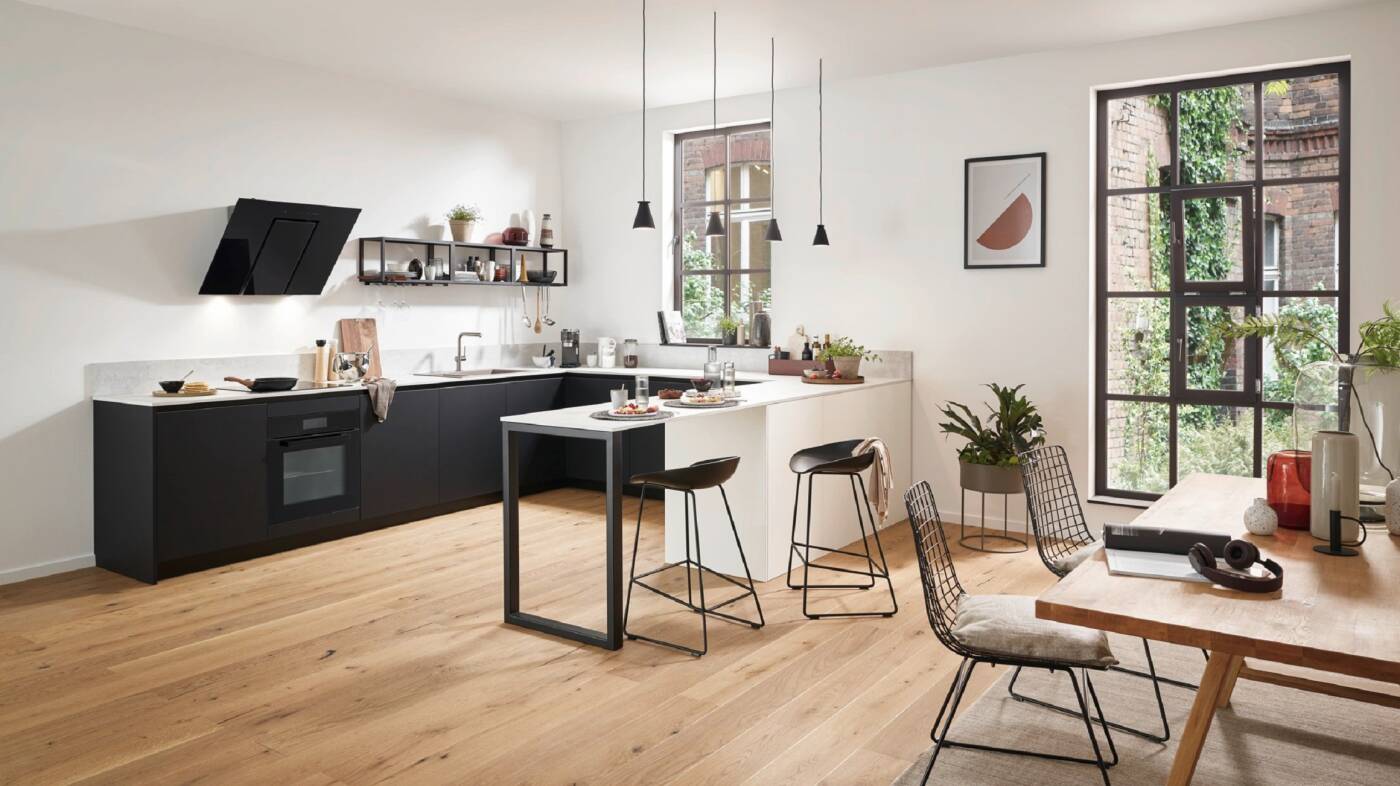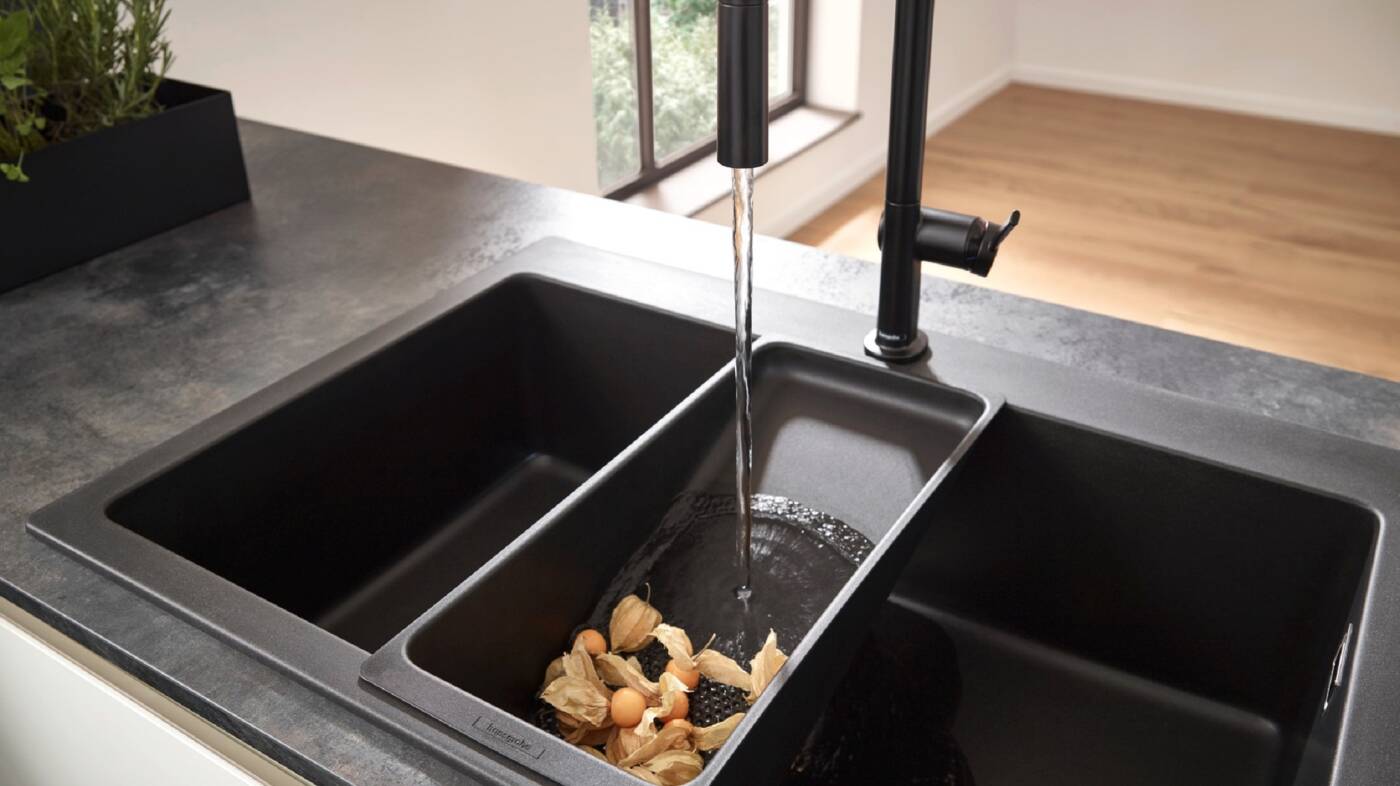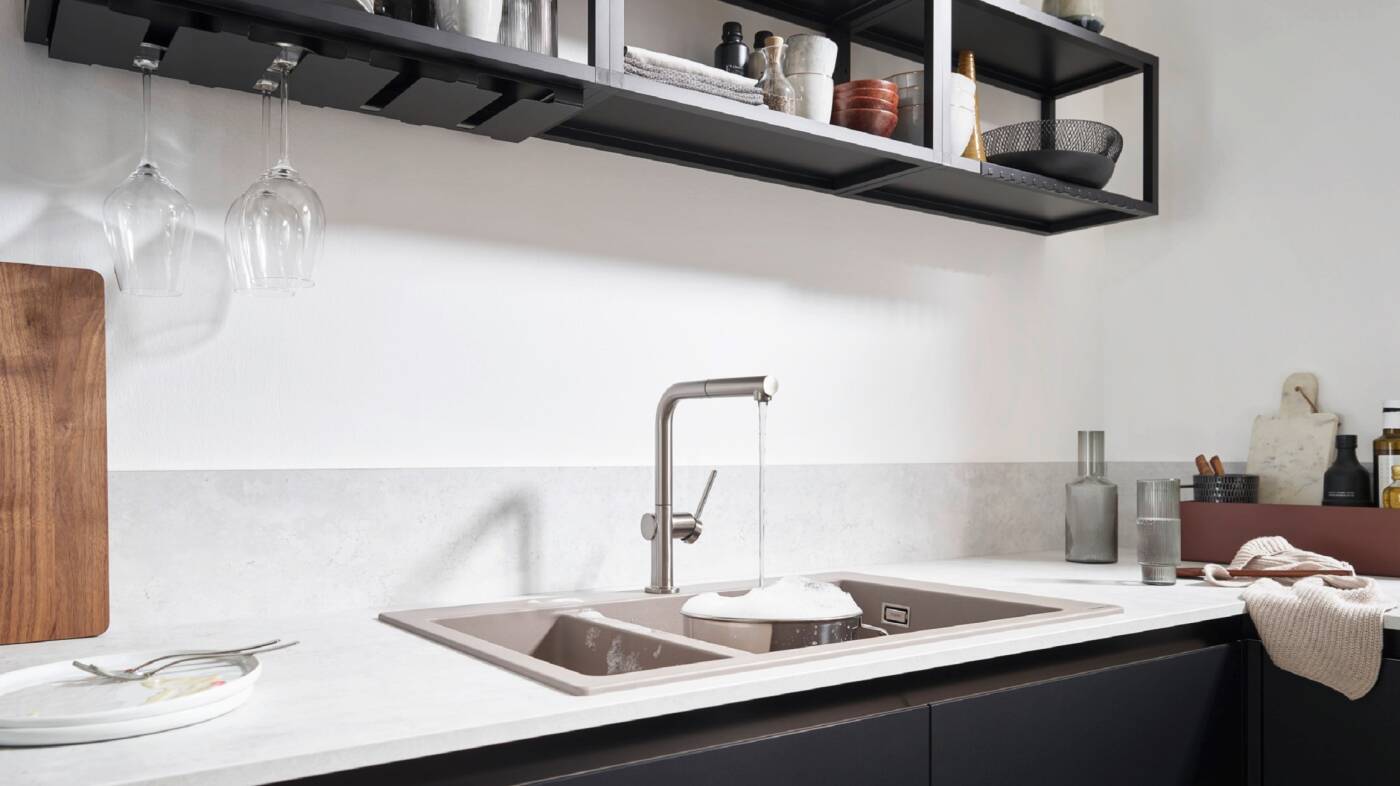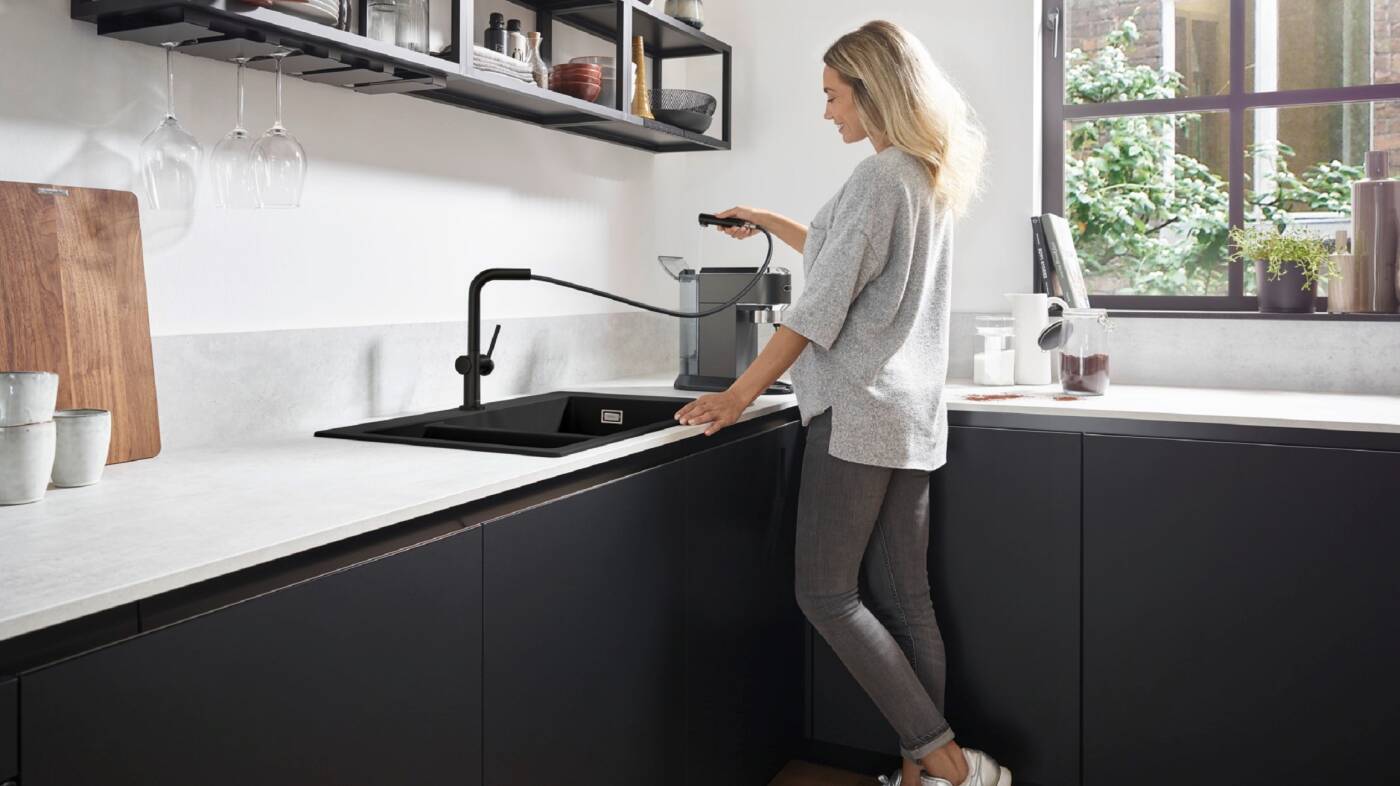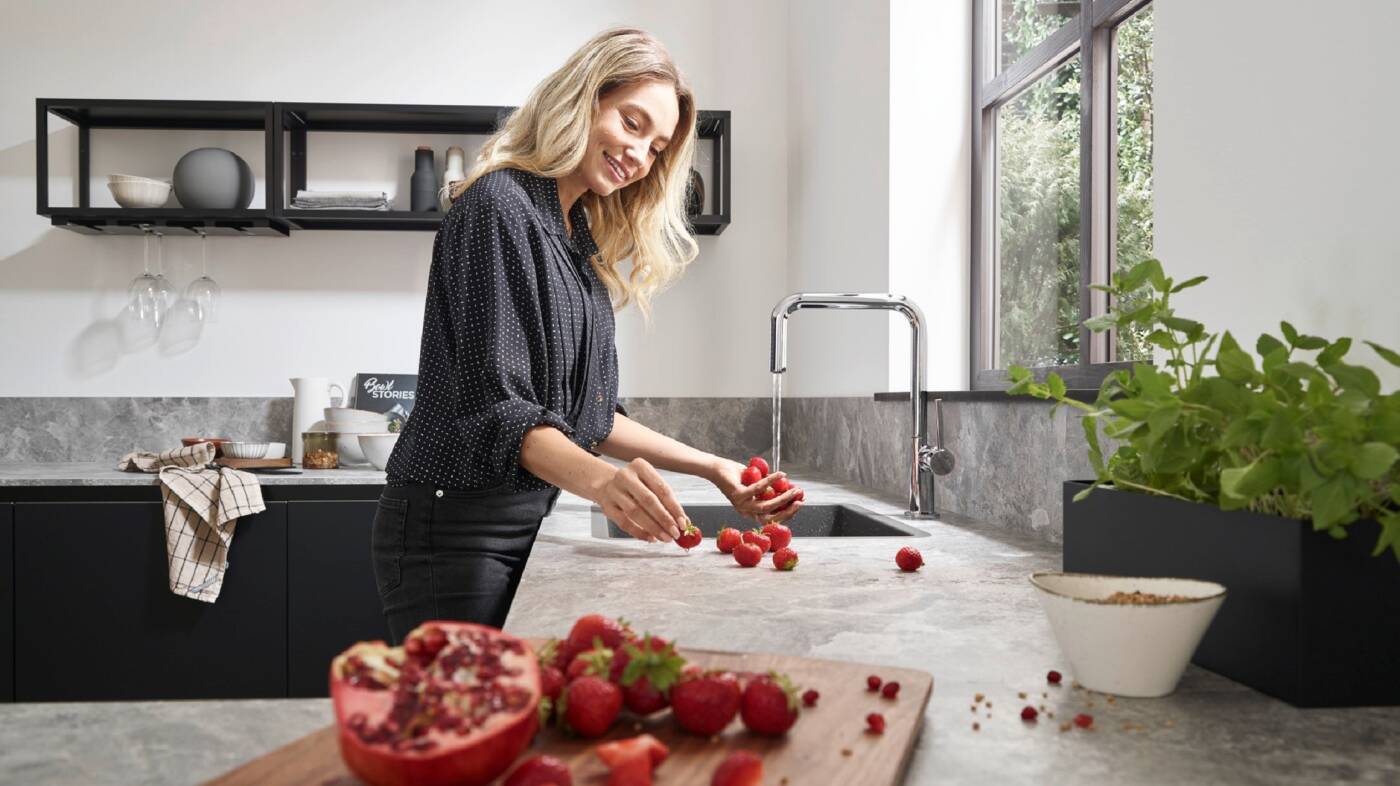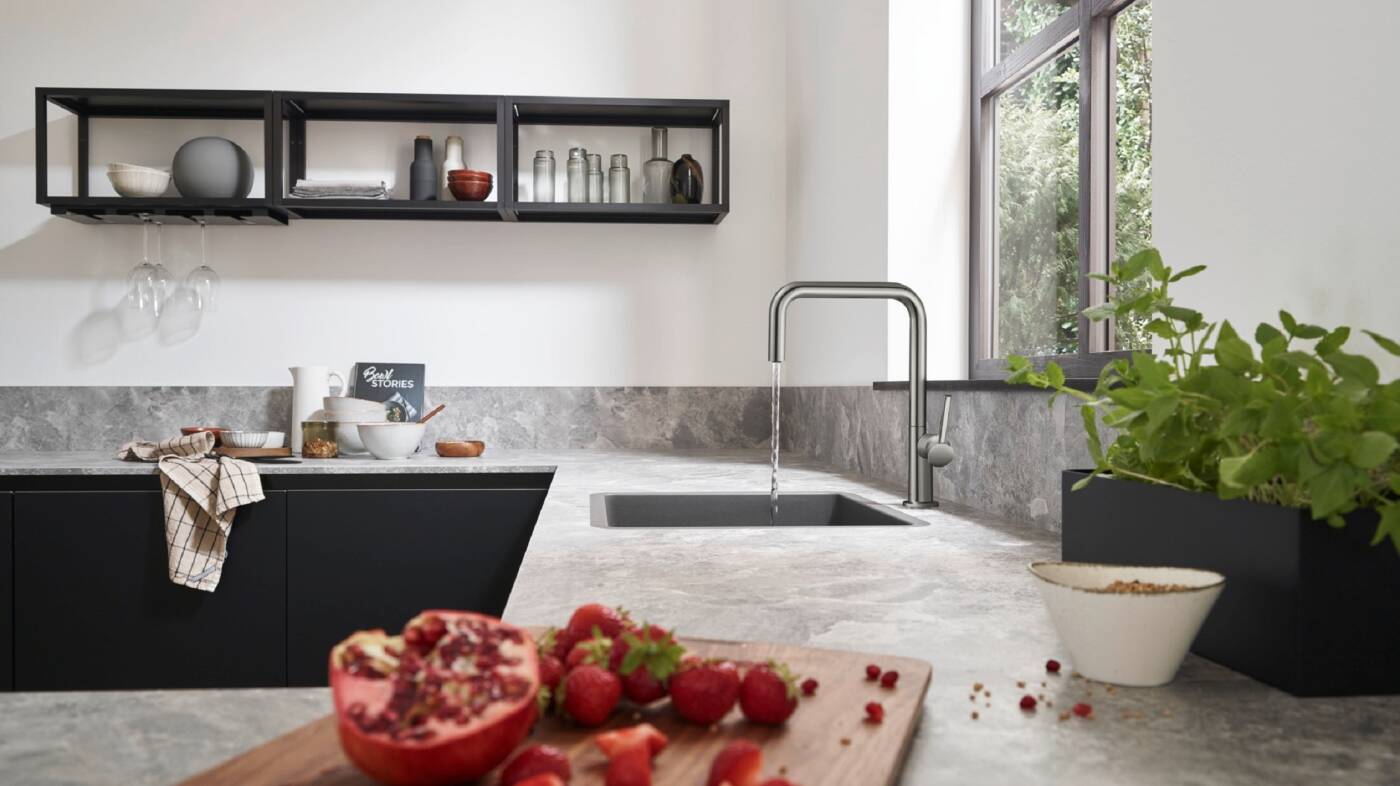 The hansgrohe Talis M54 kitchen tap has won the German Design Award for its design.

As the jury summed it up: "The elegant and high-quality kitchen tap impressed us with its distinctive, minimalist style, which has been reduced to just three basic shapes. When the three surface finish options are added to the mix, it can clearly blend in seamlessly in practically any setting."

In addition to chrome and stainless steel, the exclusive matt black surface finish will be the nicest new addition to your kitchen – minimalism through and through.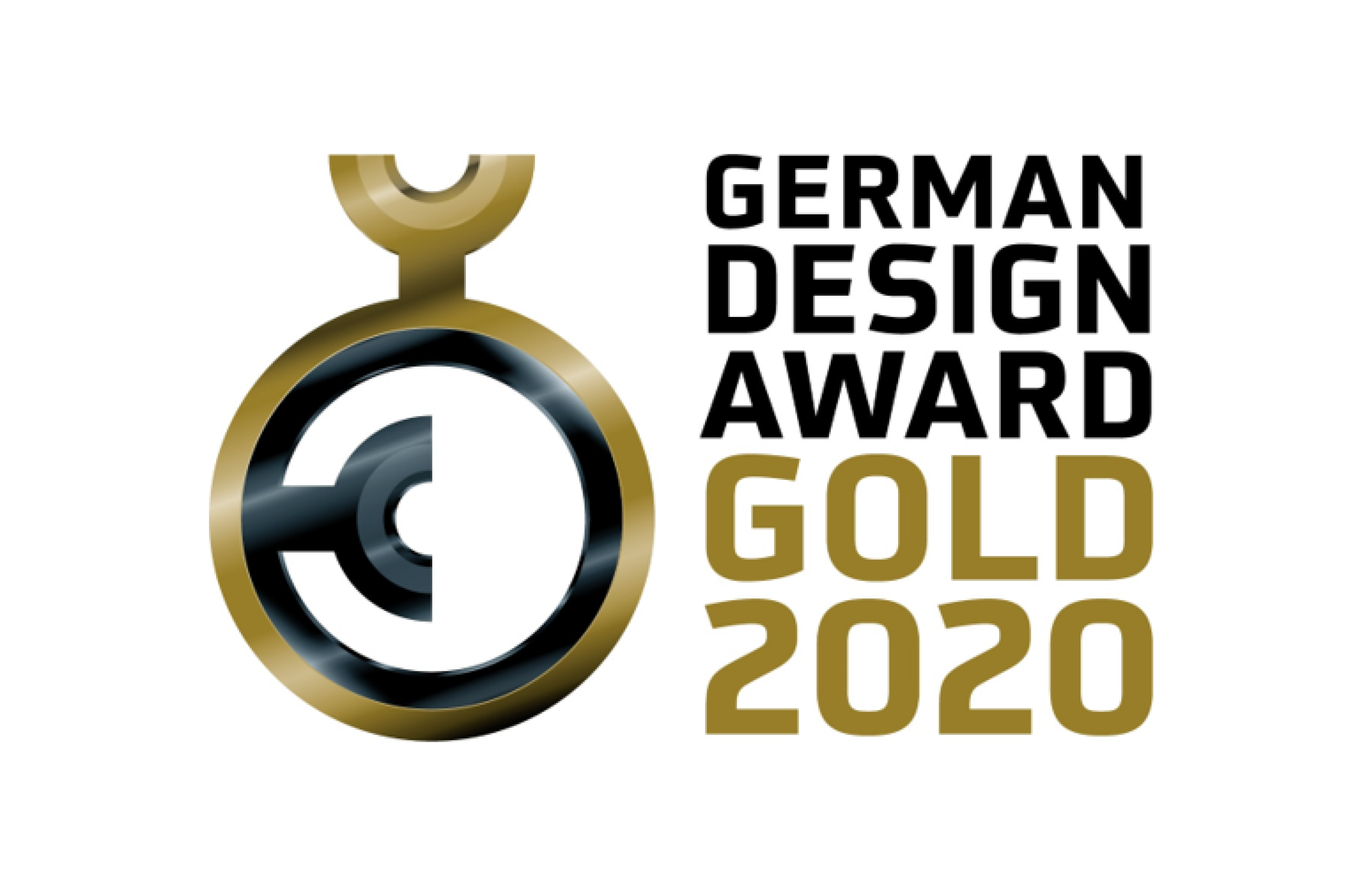 Design option 1: M54 kitchen tap with round spout
It's as if the M54 with its elongated high arc spout design is tailor-made for the concept of open-plan kitchens merged with living areas. Its delicate, slimline silhouette really comes into its own on a free-standing kitchen unit or island. The tap's body has no visual interruptions and features a pull-out spray and flat-shaped vertical handle. It is pictured here in the exclusive finish of trendy matt black.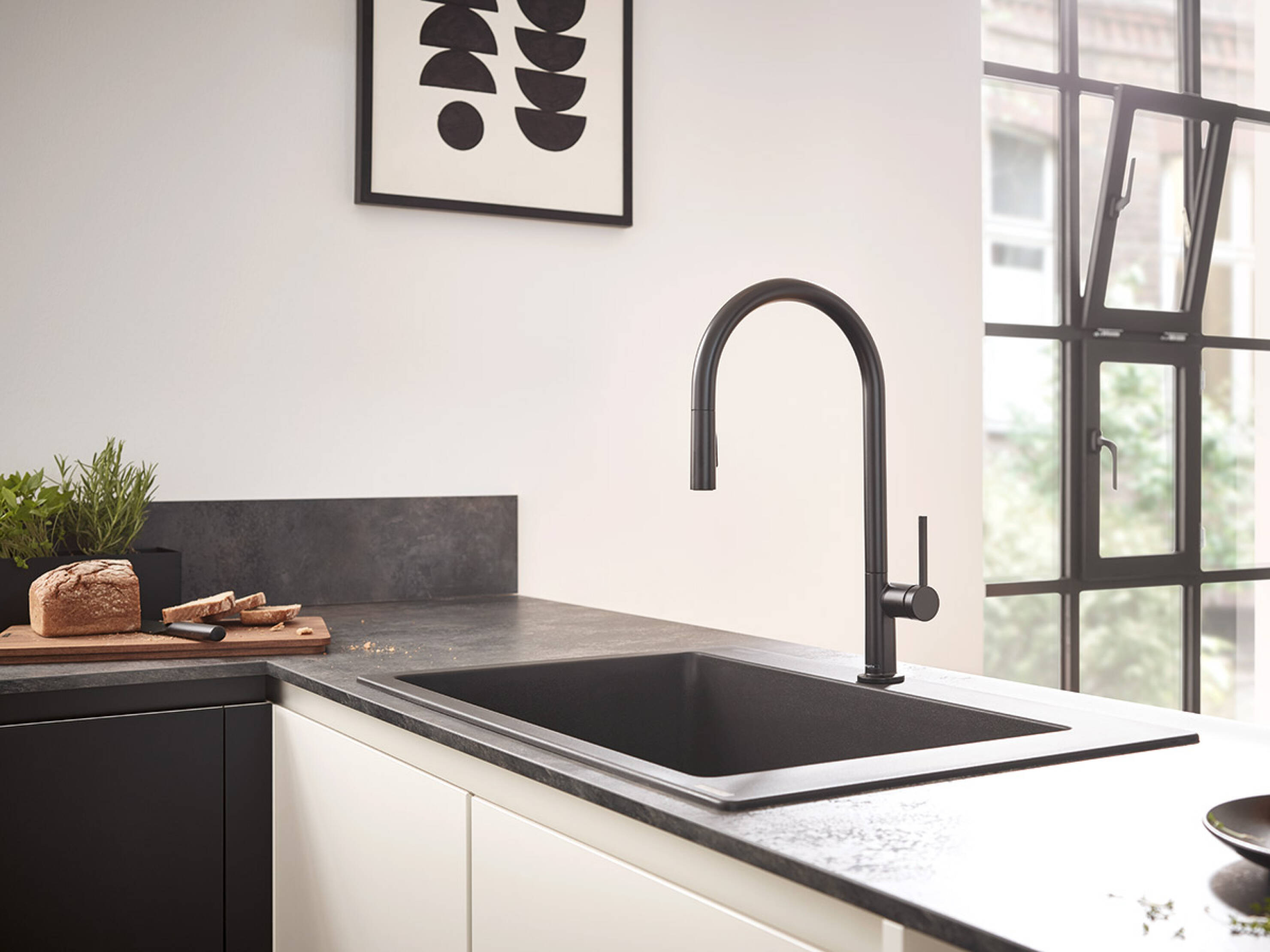 Design option 2: L-shaped M54 kitchen tap
The M54 with its L-shaped spout impresses customers with its linear look. It also guarantees a convenient and flexible flow of water under wall cupboards. The customised height, the ergonomic controls and the spout that can be pulled out horizontally all ensure plenty of room to move for more convenience – even if your customer's kitchen is compact. The swivel stop can be set at various levels and can be tailored to the sink basin to prevent the tap from swivelling too far.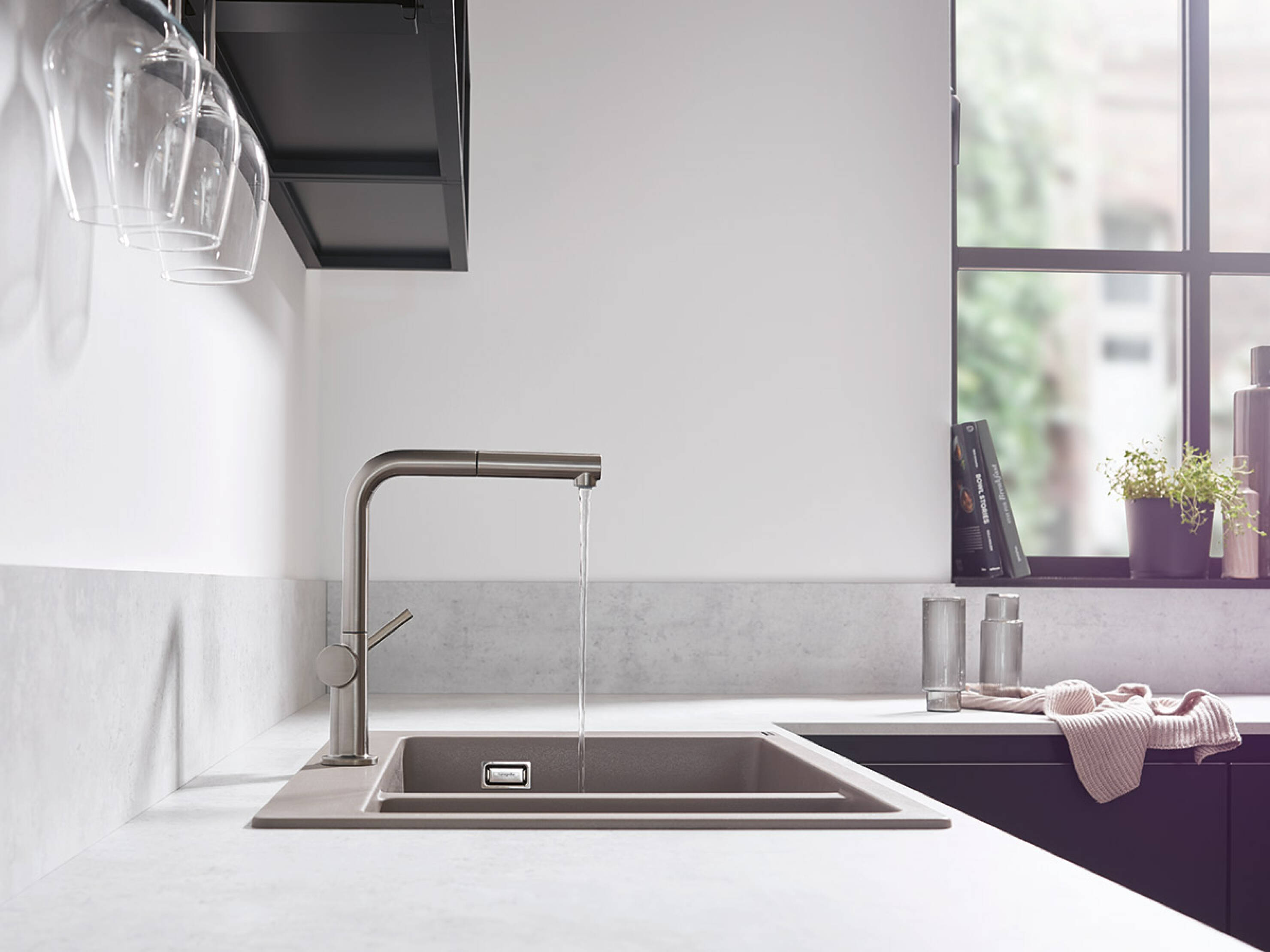 Design option 3: U-shaped M54 kitchen tap
The M54 with its U-shaped spout features an unmistakably distinctive linear style. Regardless of where it is installed – in front of the window, with or without wall cupboards above it – its spout can move freely, be easily adjusted and be protected from swivelling too far. The space-saving, ergonomic and stylish tap is easy to operate with a discreetly built-in jet former for the laminar spray and a tall and slim lever handle.