A perfect fit for hansgrohe sinks
High-end kitchen accessories with an elegant design
hansgrohe is serving up four new kitchen products to make prepping, cooking and cleaning so much easier: the cutting board, soap dispenser, draining board and multi-function filter – all at top quality. These accessories for the kitchen sink are more than just decorative eye-catchers – they also improve the haptics, functionality and ergonomics for your customers on a day-to-day basis.
Cutting board: natural product from the Black Forest innovators
hansgrohe cutting boards are robust, multi-functional and retain their shape.
 
Carefully processed hardwood is gentle on kitchen knives and makes it so easy to chop fruit and vegetables.
 
The thin boards (20 mm) have been treated with a waterproof, scratchproof and wear-resistant hardwood glaze on both sides. They boast a smooth surface and a high tannin content with antibacterial properties for hygienic food prep.
 
You can order two types of wood – oak or walnut – and every board has its own unique grain. 
 
They become ultra-ergonomic when paired with a hansgrohe kitchen sink.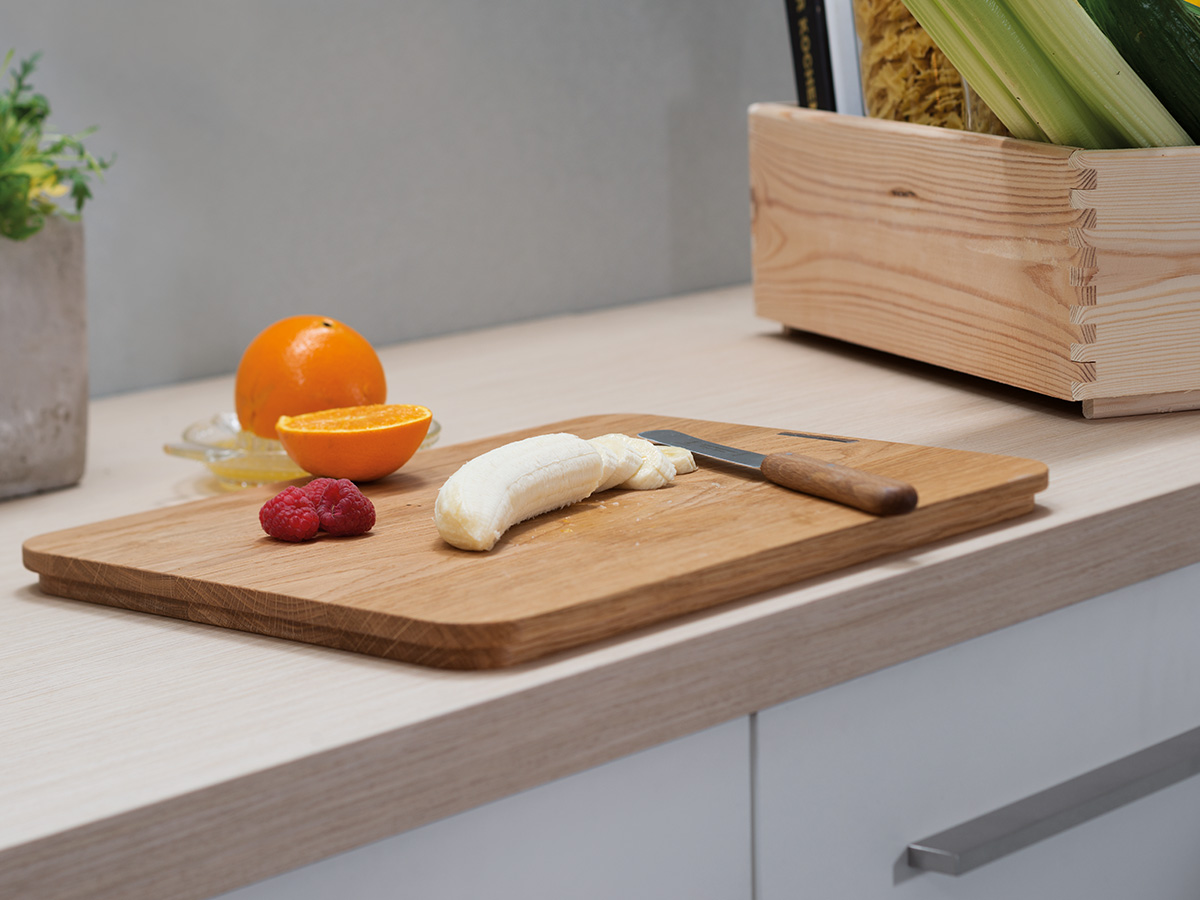 Lotion and soap dispenser: small hole, big effect
Neat, hygienic, efficient: The hansgrohe soap dispenser is flush mounted in the sink or worktop to ensure a convenient workflow. It is available in a PVD stainless steel finish or chrome finish to match the kitchen tap's design and there are three flange options: round, linear or flat. For more harmony at the sink.
Benefits for consumers:
Soap/lotion is always to hand and dispensed in economical doses. The container can be quickly refilled using a funnel.
The smooth-running pump guide makes the swivelling kitchen assistant user-friendly, even with soapy hands.
Uncluttered worktop with no sticky, shabby plastic bottles.
Long-lasting kitchen accessory made of corrosion-resistant materials.
Benefits for kitchen specialists:
Sturdy metal construction for resilient handling and high customer satisfaction.
Pre-assembled product components for simple standard one-hole drilling.
Extended shaft mounting for worktop thicknesses of up to 57 mm.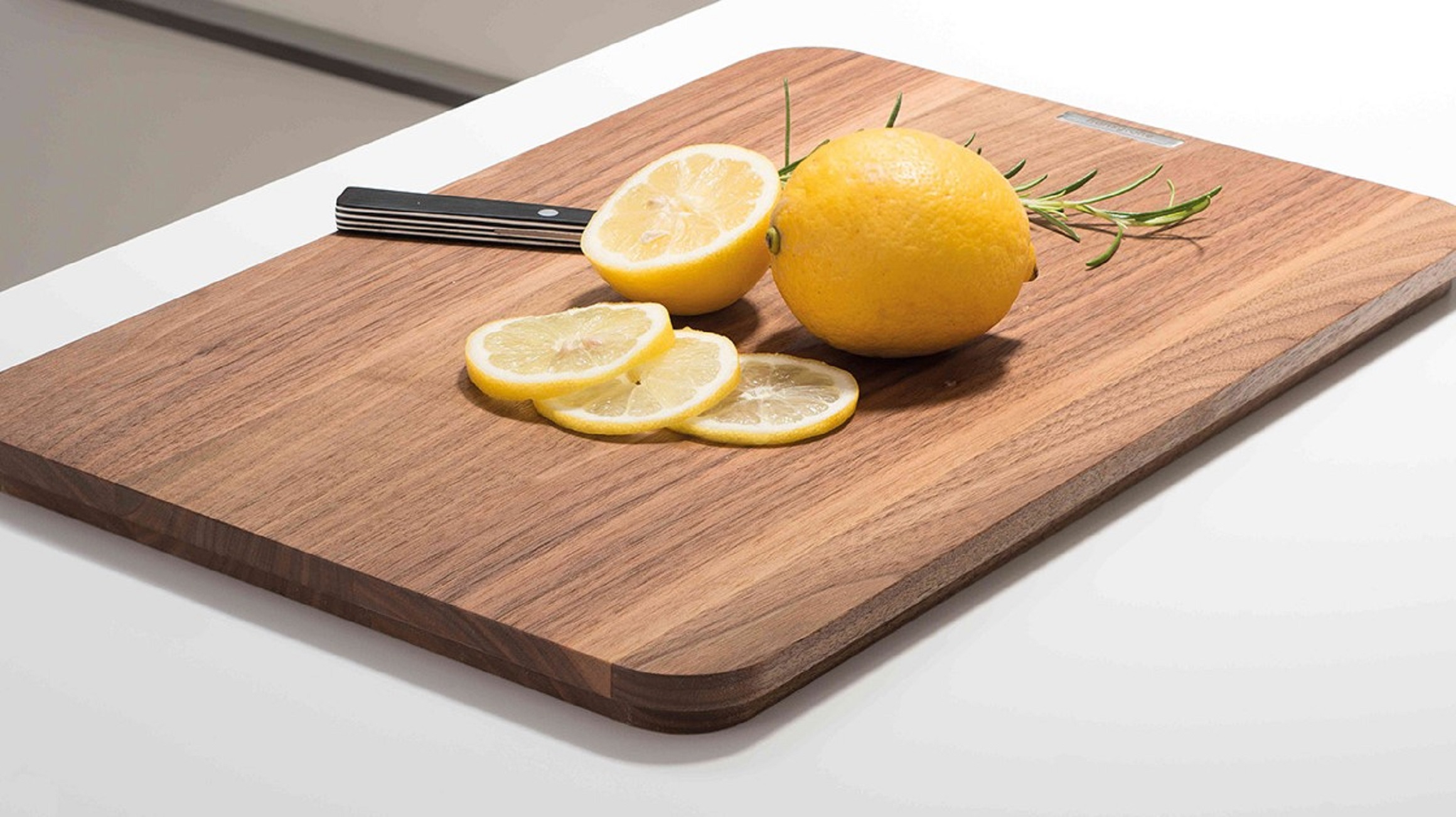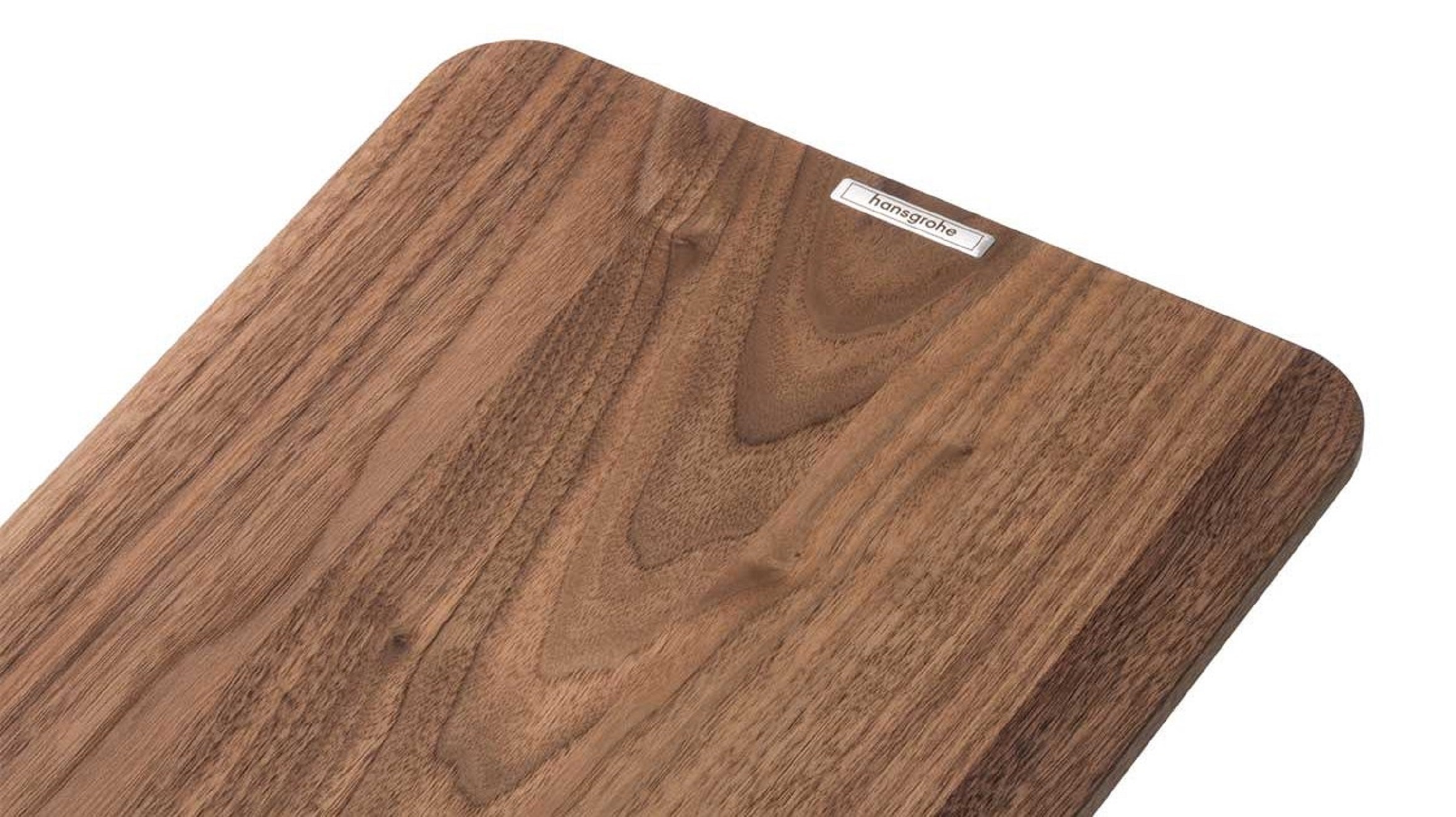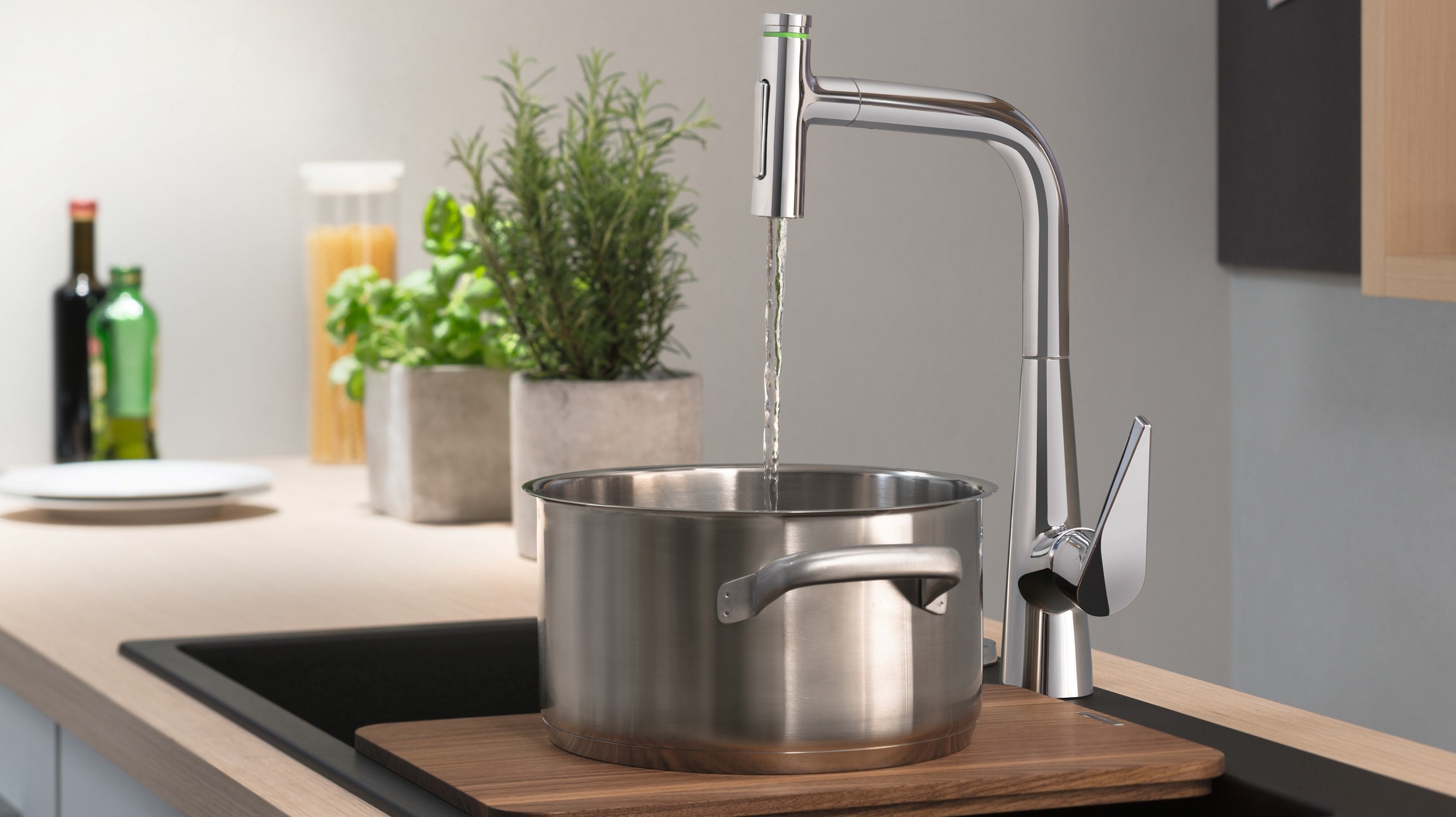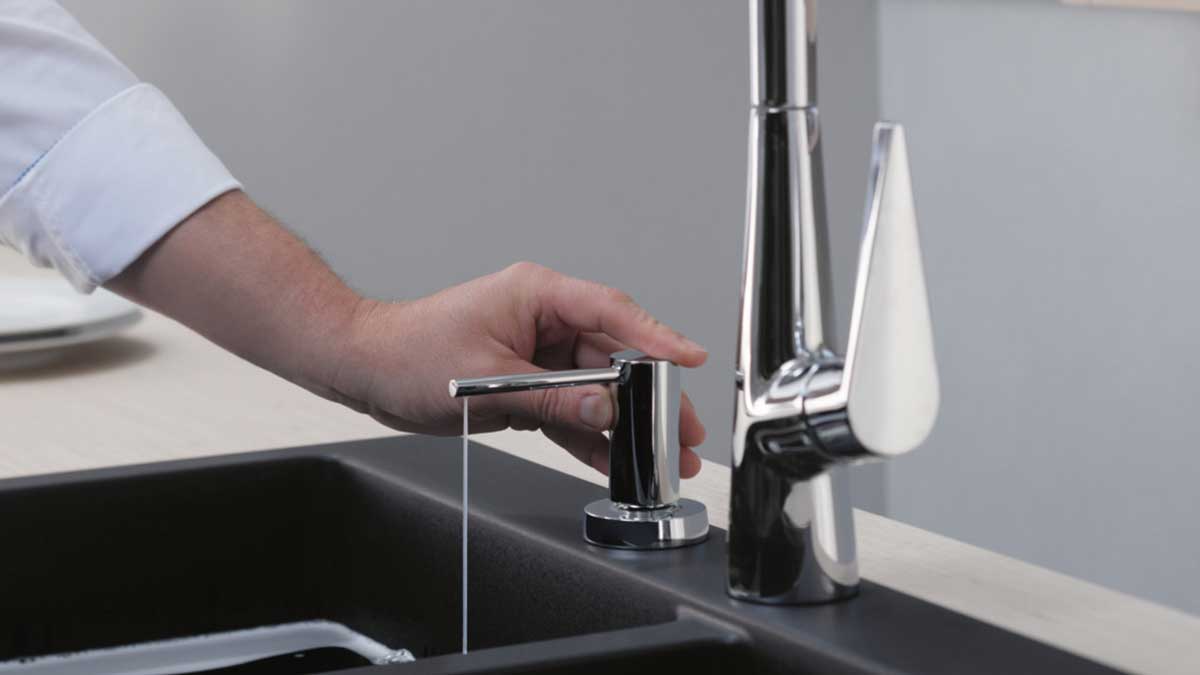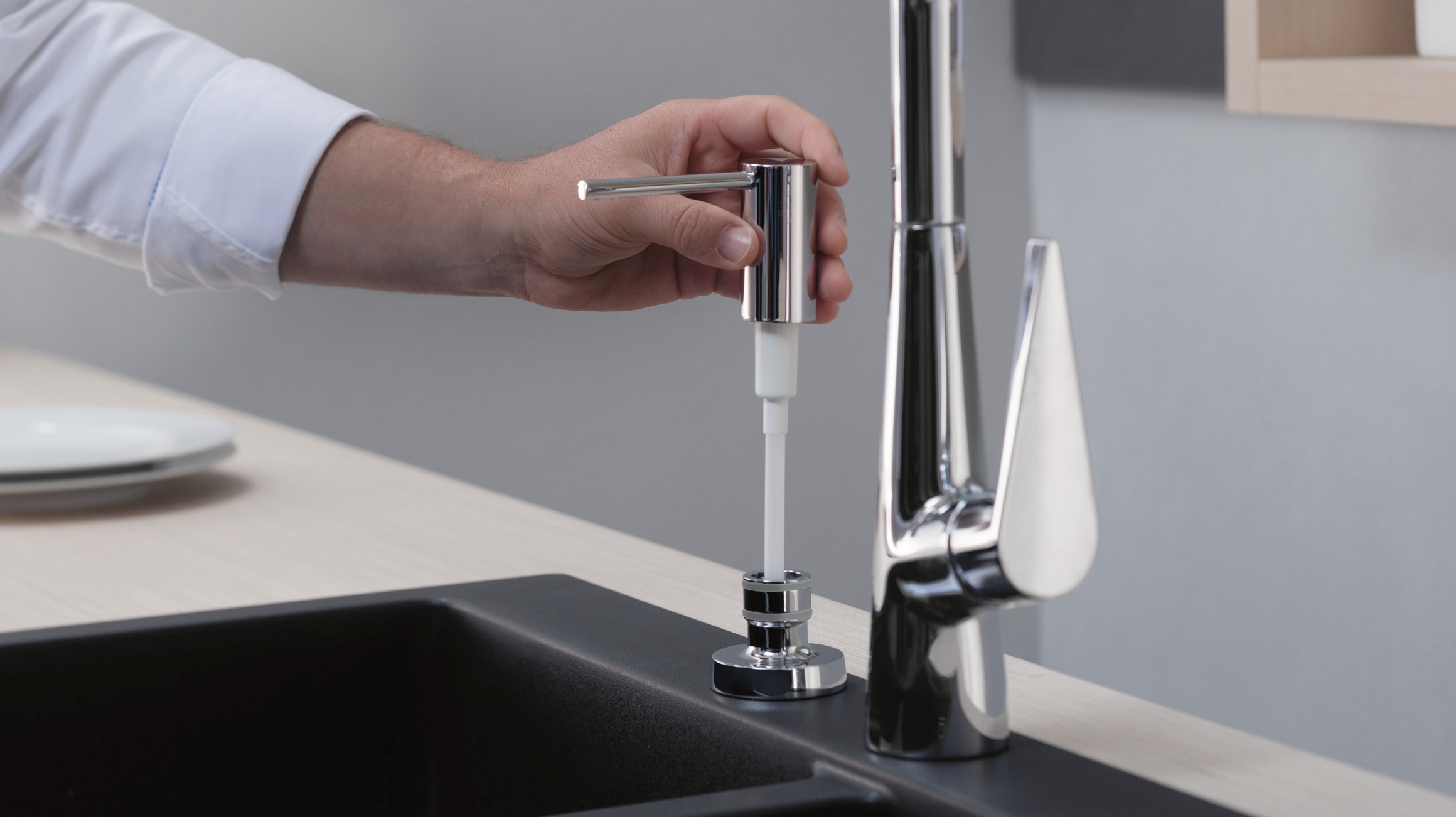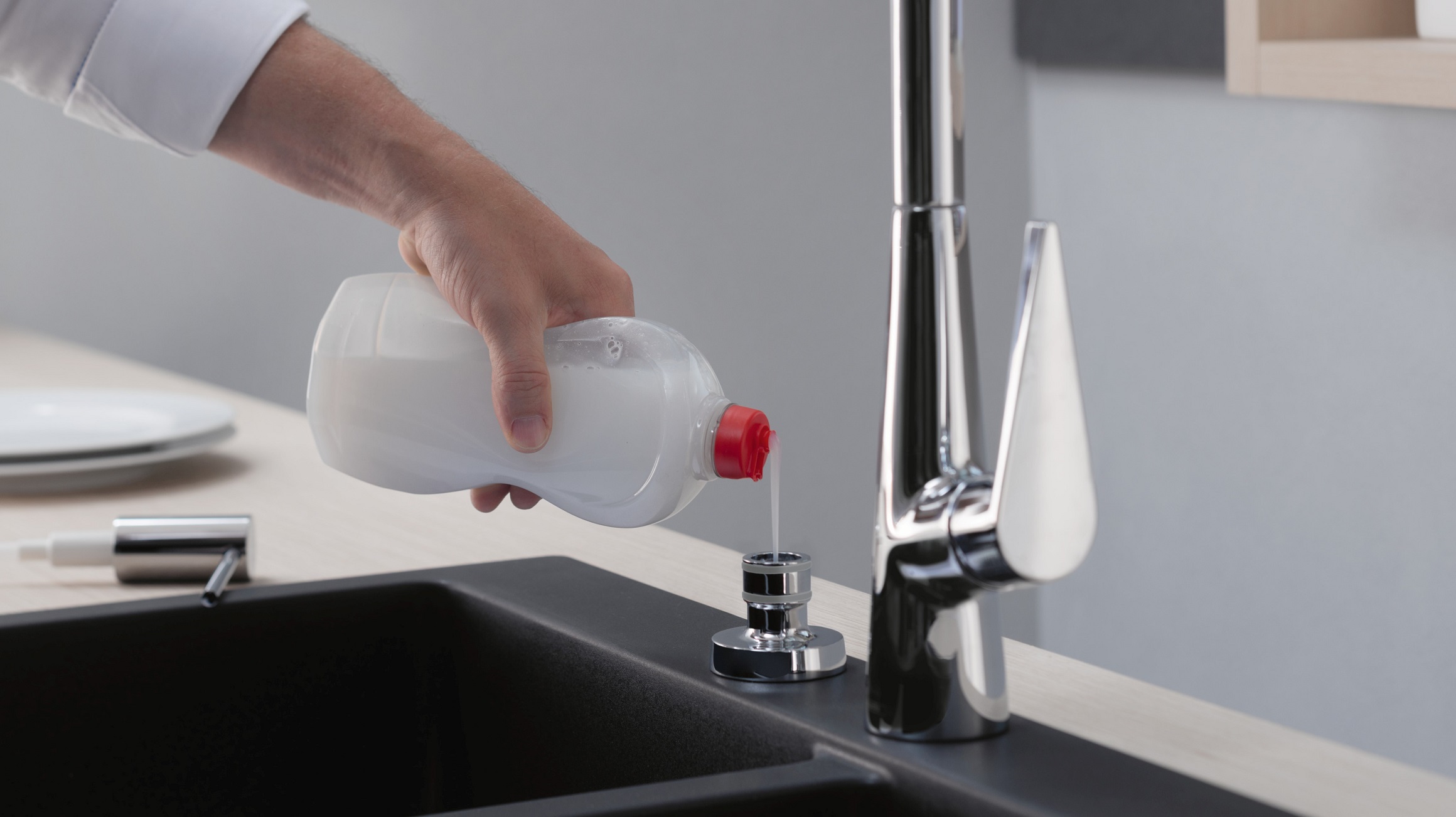 Mobile draining board: practical, efficient and resistant
Perfect for defrosting food and safely stacking glasses and bulky crockery on the kitchen sink.
Highly functional: Thanks to its groove routes, the draining board drains water quickly towards the sink and leaves no residue behind.
Resistant to heat and aggressive substances.
Antibacterial: for hygienic safety when handling food.
Tidy: Dishcloths and tea towels can be hung up to dry on the plastic frame and drip directly into the basin.
The brushed stainless steel sheet and plastic frame can be quickly clicked apart and reattached. All components are dishwasher-safe.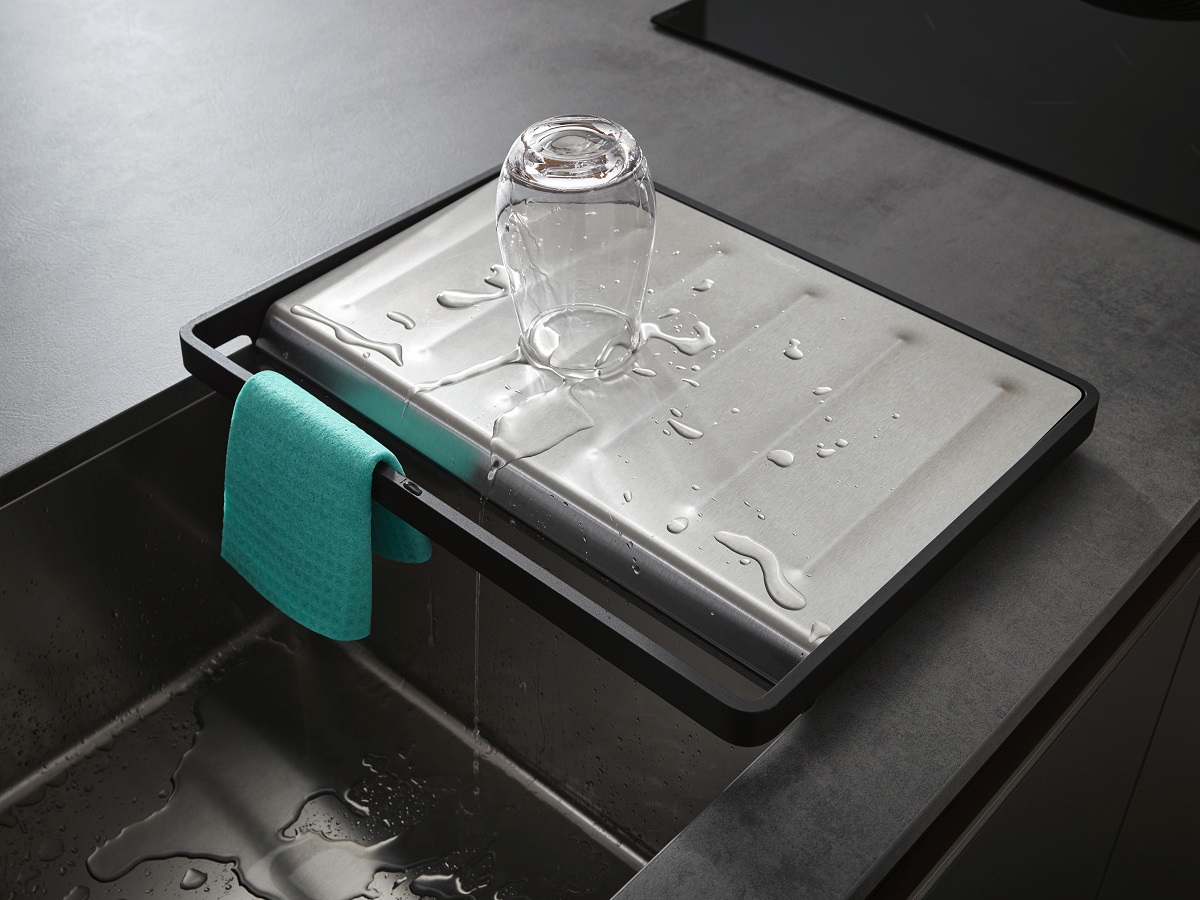 Multi-function filter: rinse, store and drain
Ideal as a hygienic method for cleaning fruit and vegetables or draining pasta.
Both hands remain free the whole time, for multitasking at the sink.
Splash-free and precise: The filter slopes at an angle, with the deepest point by the sink's front rim.
Tailor-made: The filter screen is perfect for slotting and sliding along hansgrohe sinks and is the perfect fit for strainer bowls in hansgrohe double sinks
Designer dream team: The matt black filter screen is a perfect match for the hansgrohe Aquno Select M81 high-end kitchen tap – which is why the tap comes with the filter screen. 
The filter screen is dishwasher-safe.