Single-handed water control
Kitchen taps with 2Spray Select: the all-rounder at the sink
Kitchen chores are more fun when they're easy and convenient: 2Spray Select, a function that ensures smooth workflows at the sink, is the new addition to the hansgrohe range. The update to the Talis Select M51 and Metris Select M71 tap ranges is designed to place the shower head controls in one hand. The water can be stopped and restarted at the touch of a button, and the jet types can be switched using the same hand.
2Spray Select: One hand stays free – and other selling points
The new all-in-one sink unit tap from the hansgrohe Talis Select M51 and Metris Select M71 ranges ensure smooth-flowing water management at the sink unit and even more fun in the kitchen. What makes the 2Spray Select feature a must-have for your customers?
Ultra-convenient water controls: The Select push button stops and starts the flow of water, each with a click.
More comfort when switching jets: Switch from the laminar to the shower spray using the diverter button.
The single-handed tap controls make efficient use of water at the sink. The optimised shower spray uses an average of just 3.5 l/min and ensures the usual high performance, helping people to be more aware when consuming drinking water. 
A modified insert in the spout causes less splash. Meaning: less to clean at full power.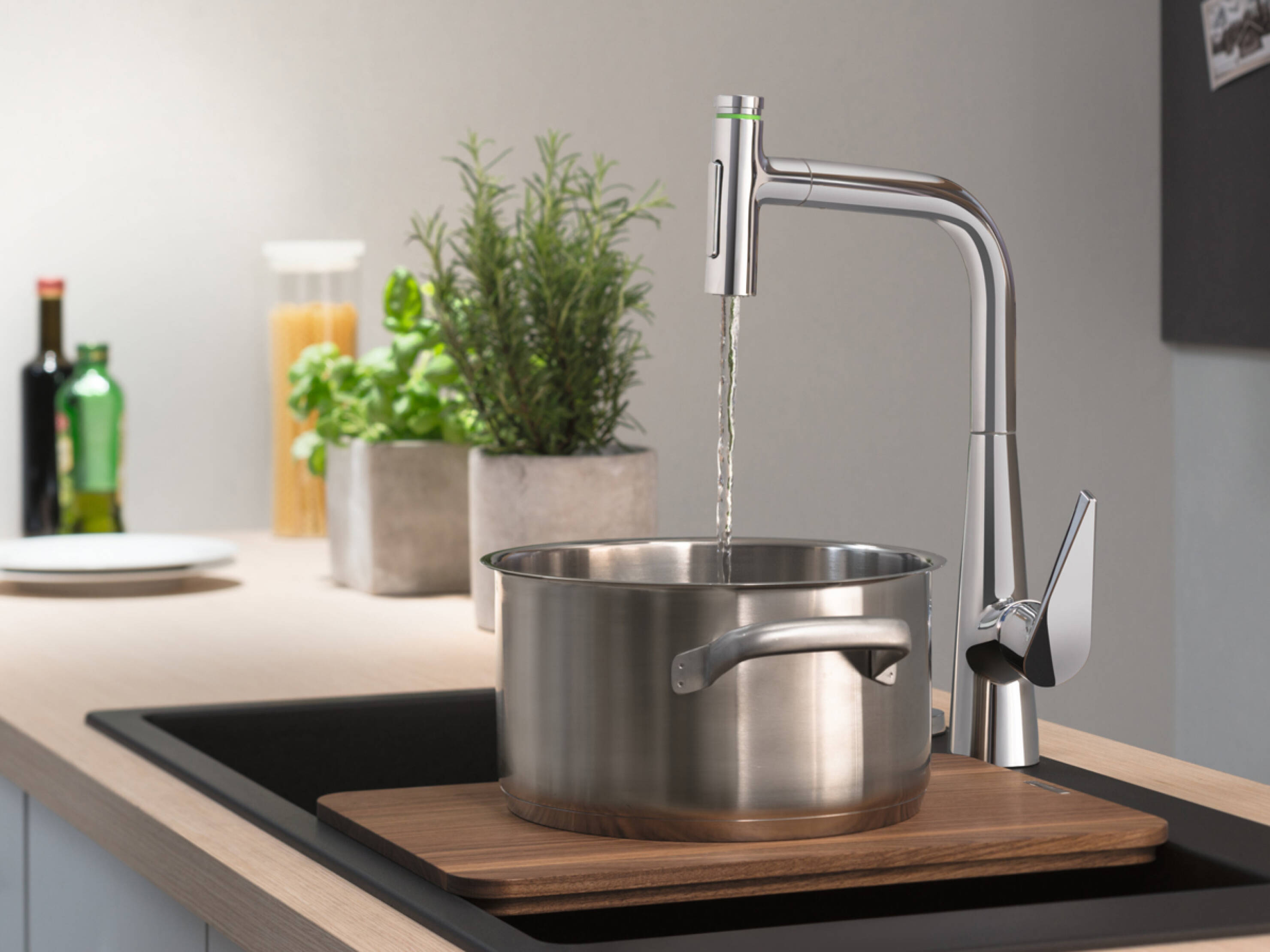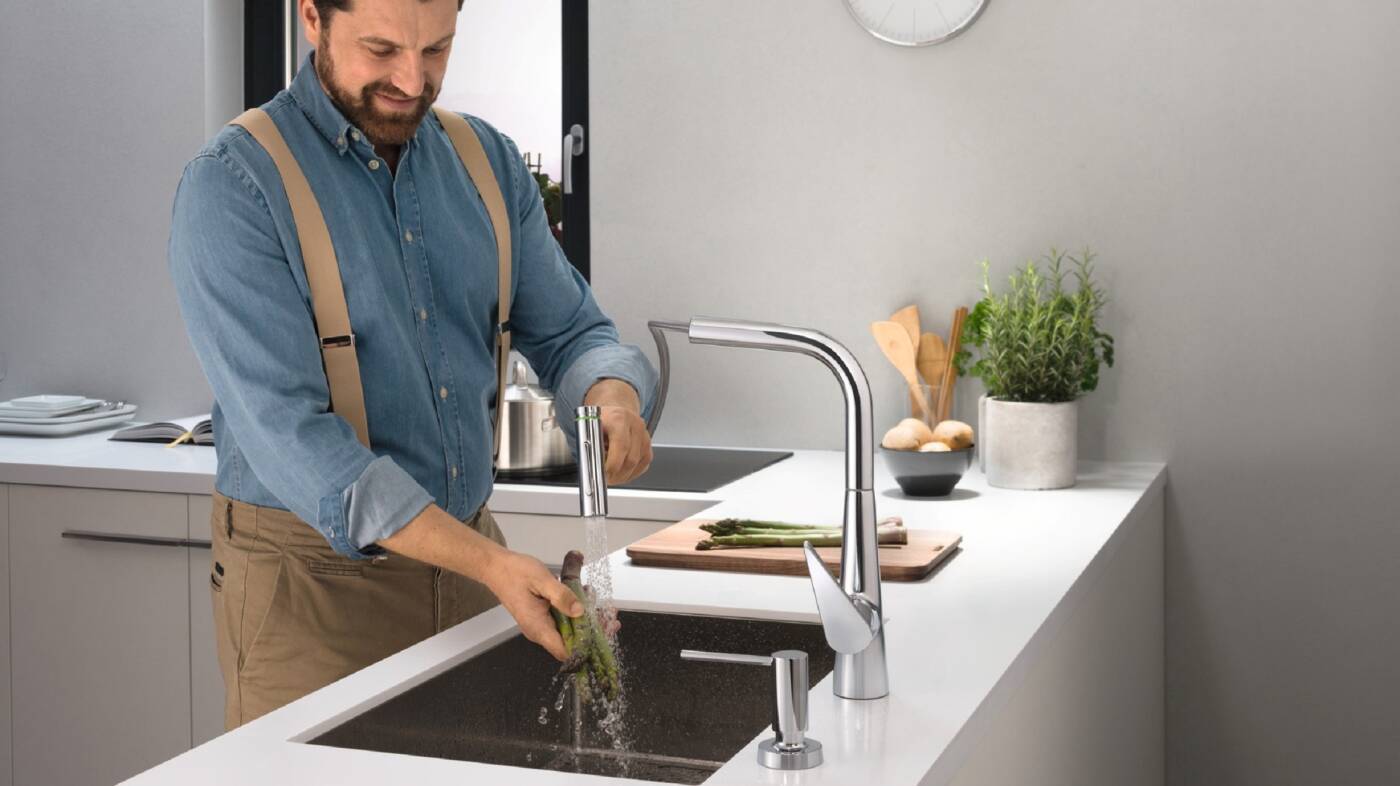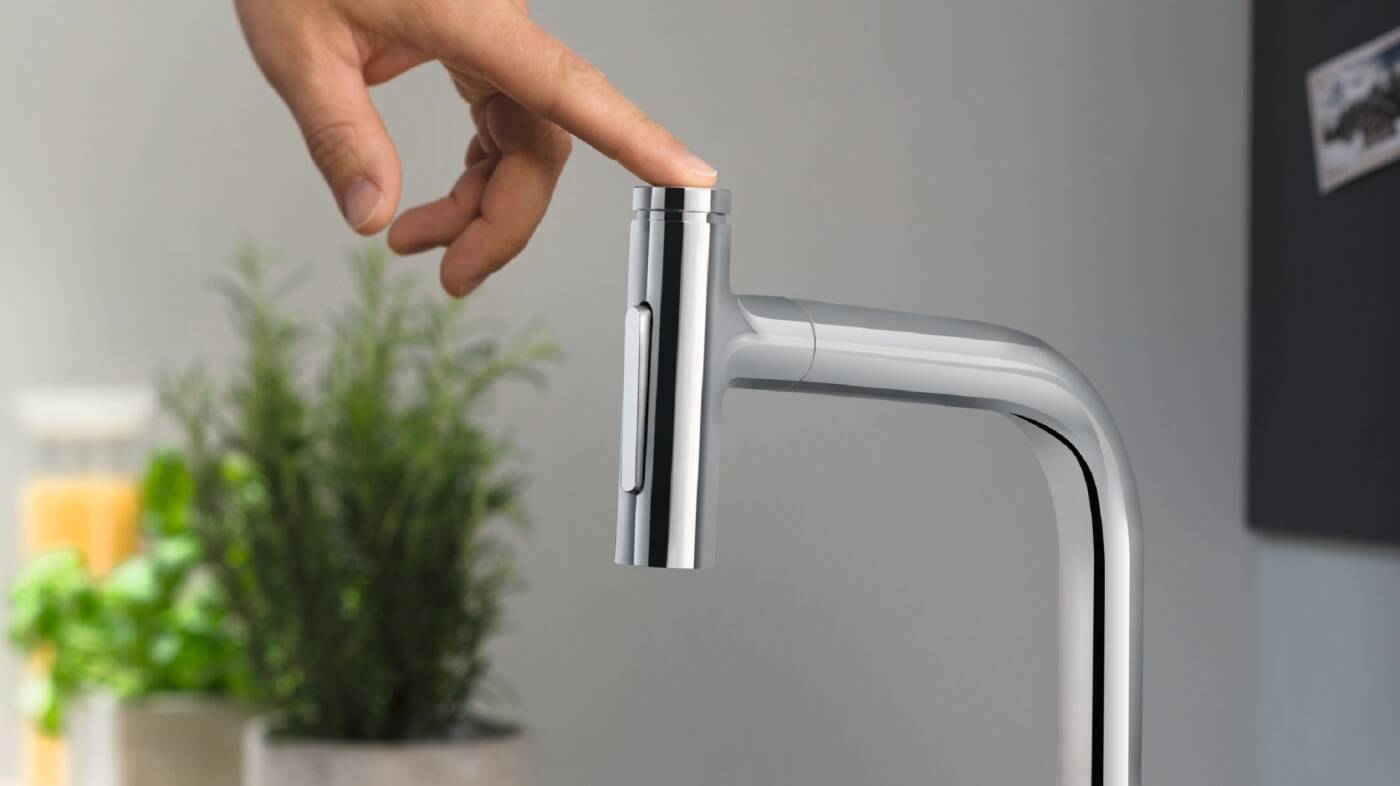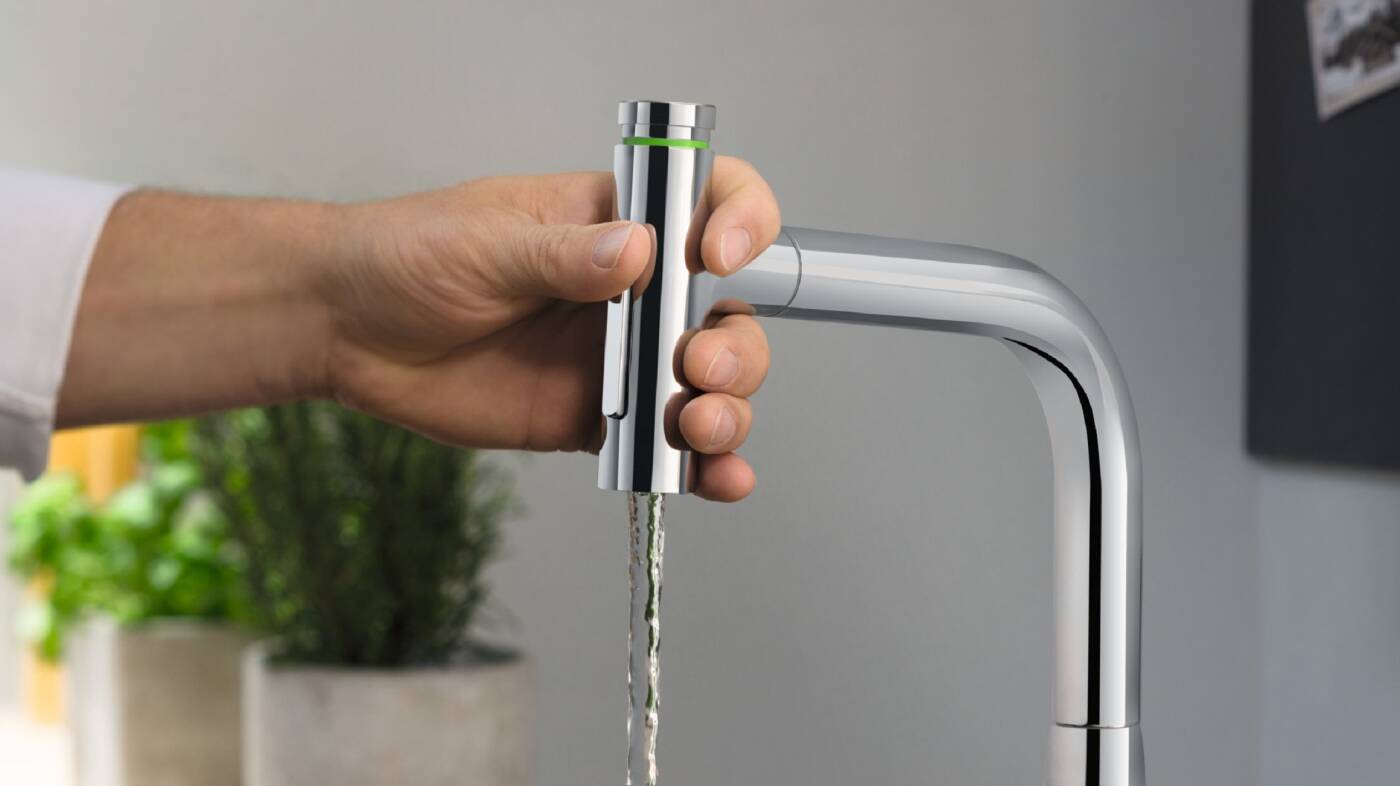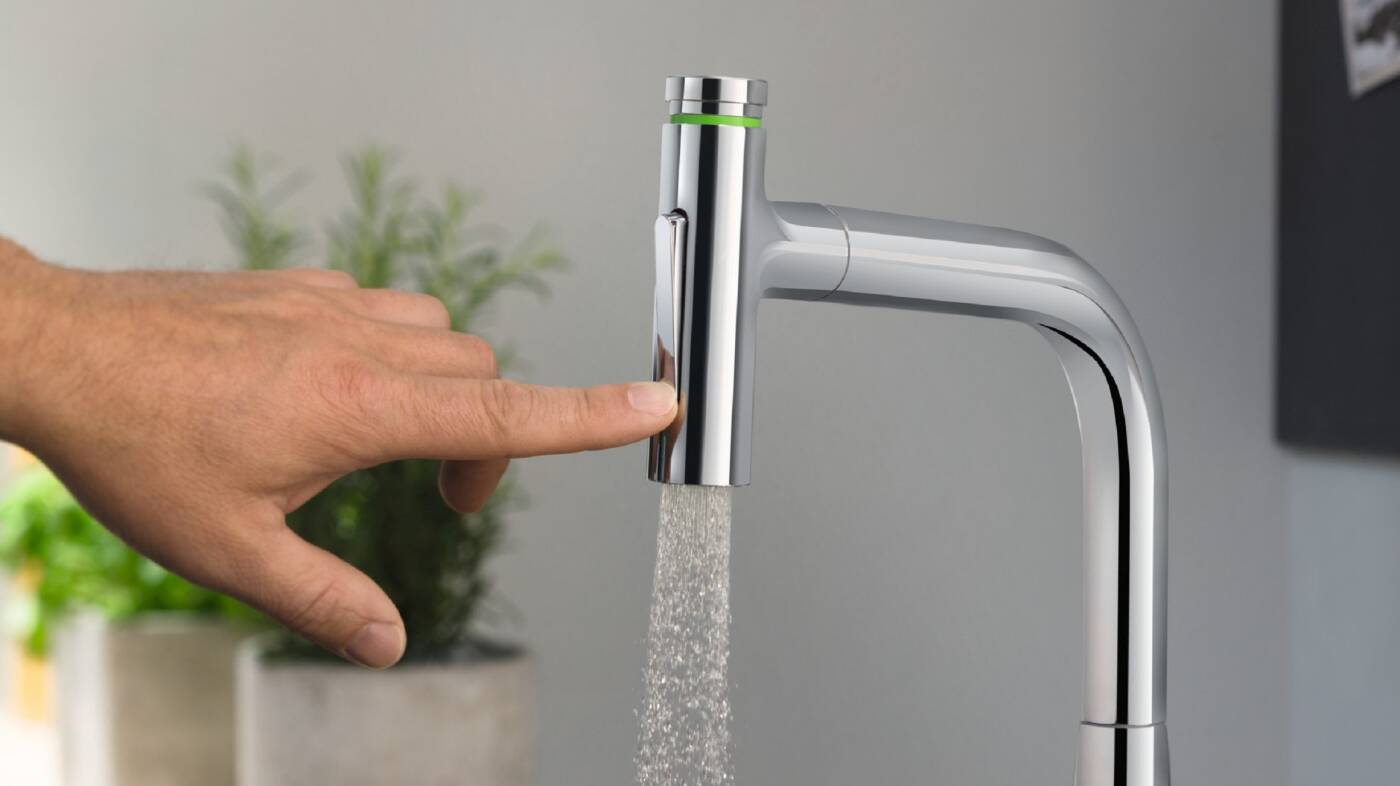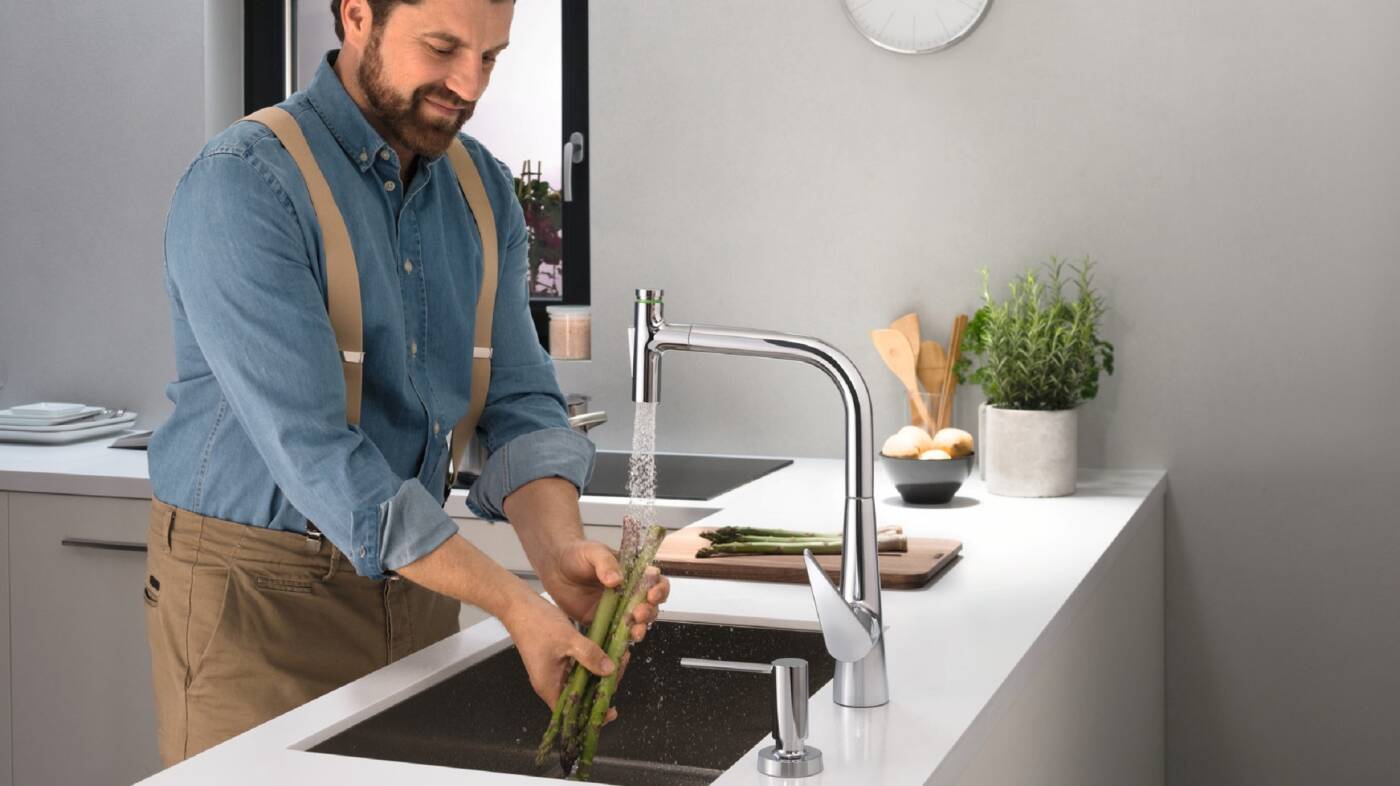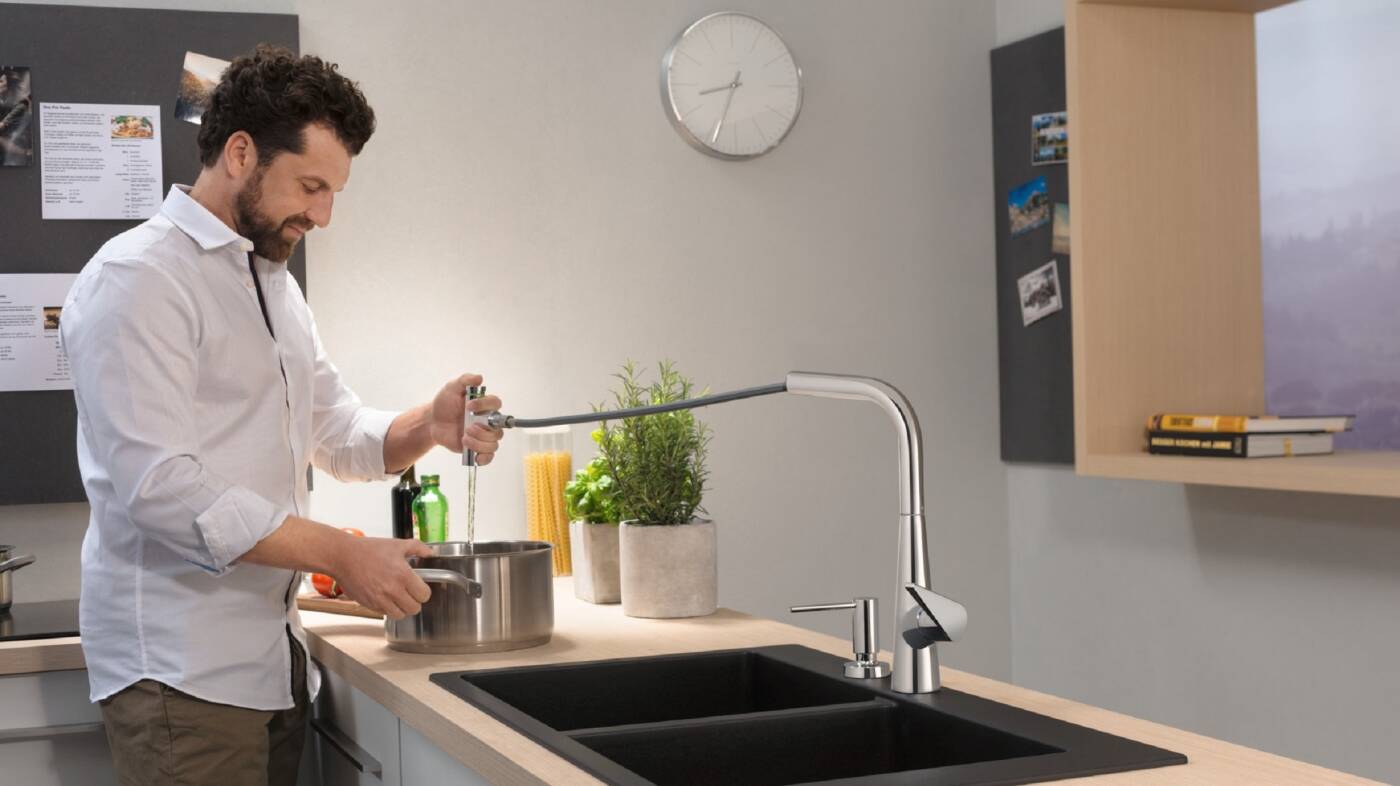 sBox kitchen hose coiling system for improved workflow
The hansgrohe sBox supplied with 2Spray Select taps is a selling point in itself:
The innovative hose guide ensures maximum flexibility and smooth, seamless workflows.
A much greater operating radius, as the pull-out spray can be extended to up to 76 cm.
The hose will be safely stored under the sink, with no damage and no jamming.