New hansgrohe kitchen faucet
Stylish and practical: Modernization at the sink with Zesis M33
Make your customers happy in the blink of an eye with a kitchen faucet that suites their tastes and impresses with its functionality. The minimalist Zesis M33 is available in three surface finishes and two heights. With the range at an attractive price, you score points not least in the replacement business. Also show your customers the new sBox lite for a safe hose guide in the base cabinet.
The perfect balance between design and function
How about combining the best of both worlds at the kitchen sink? Design and functionality form a duo in the Zesis M33, creating a faucet category that stands for the best, proven hansgrohe brand quality. The slender kitchen faucet fits seamlessly into the modern kitchen environment and inspires with easy operation. What speaks for the Zesis M33 kitchen faucet:
Three attractive surface finishes: Matte Black, Chrome, and Stainless Steel Finish. Make customer wishes come true according to their style and taste.

Functionality. Convince your customers with fast, intuitive workflows: The sBox lite is available for variants with pull-out spray and ensures a flexible, secure hose guide.

Zesis M33 is easy to install and makes your job easy, even when replacing the kitchen faucet in stock (replacement business).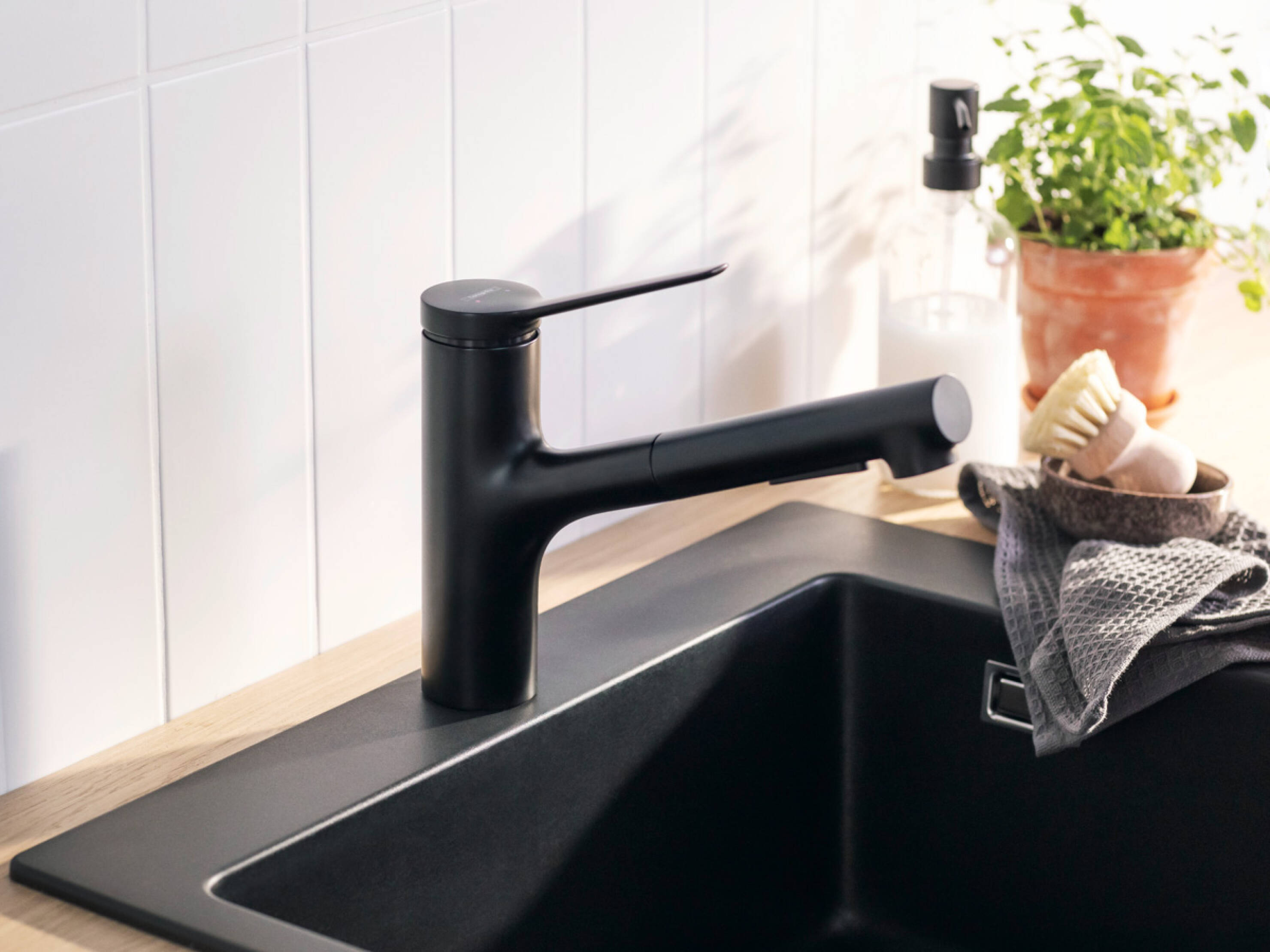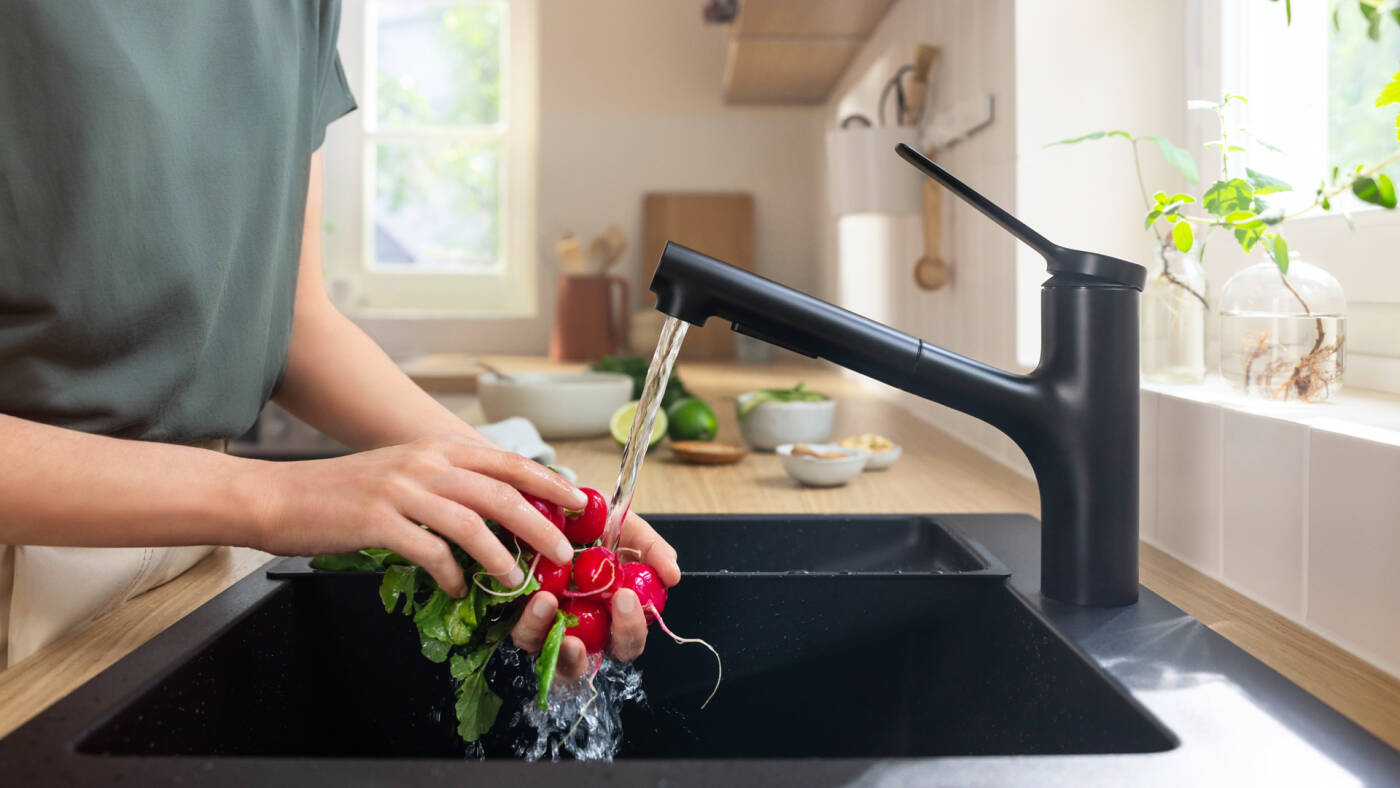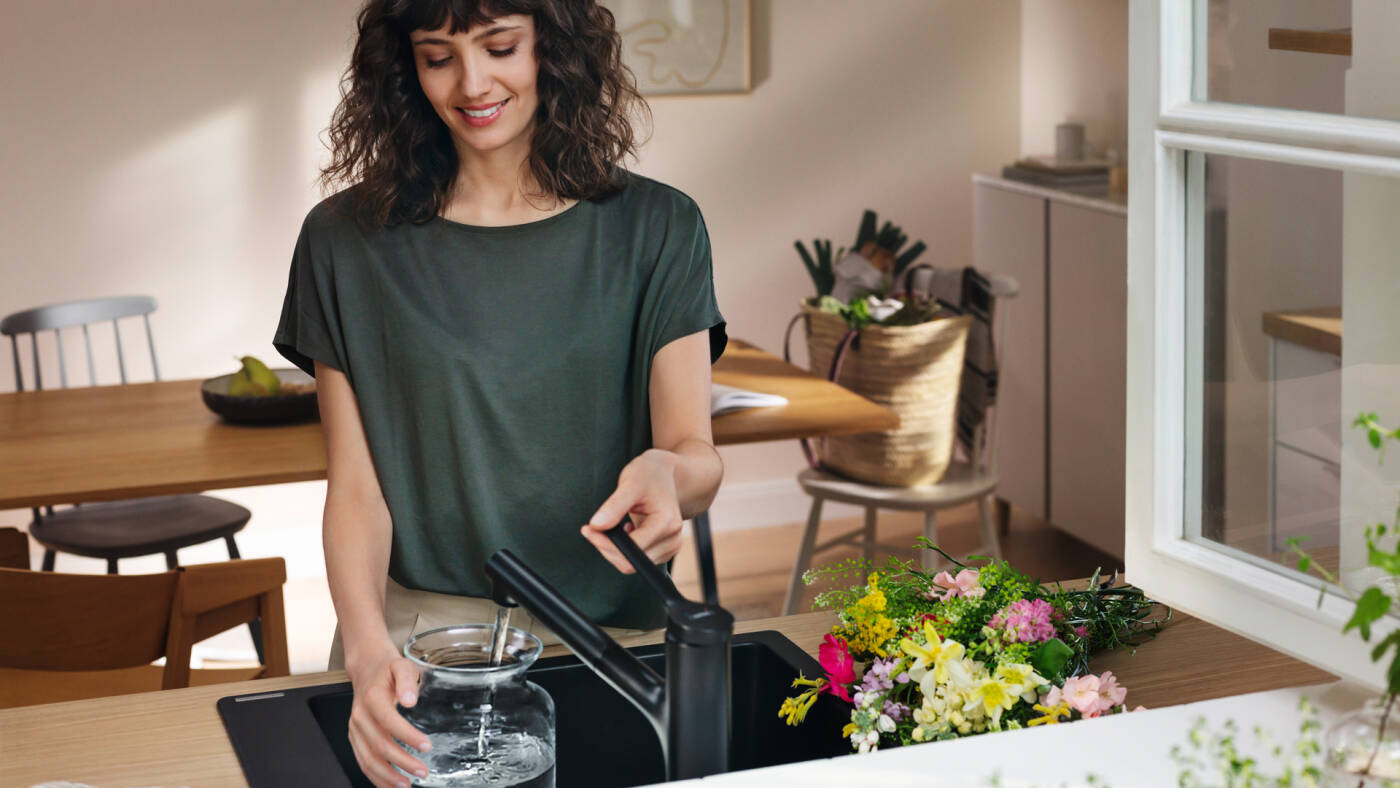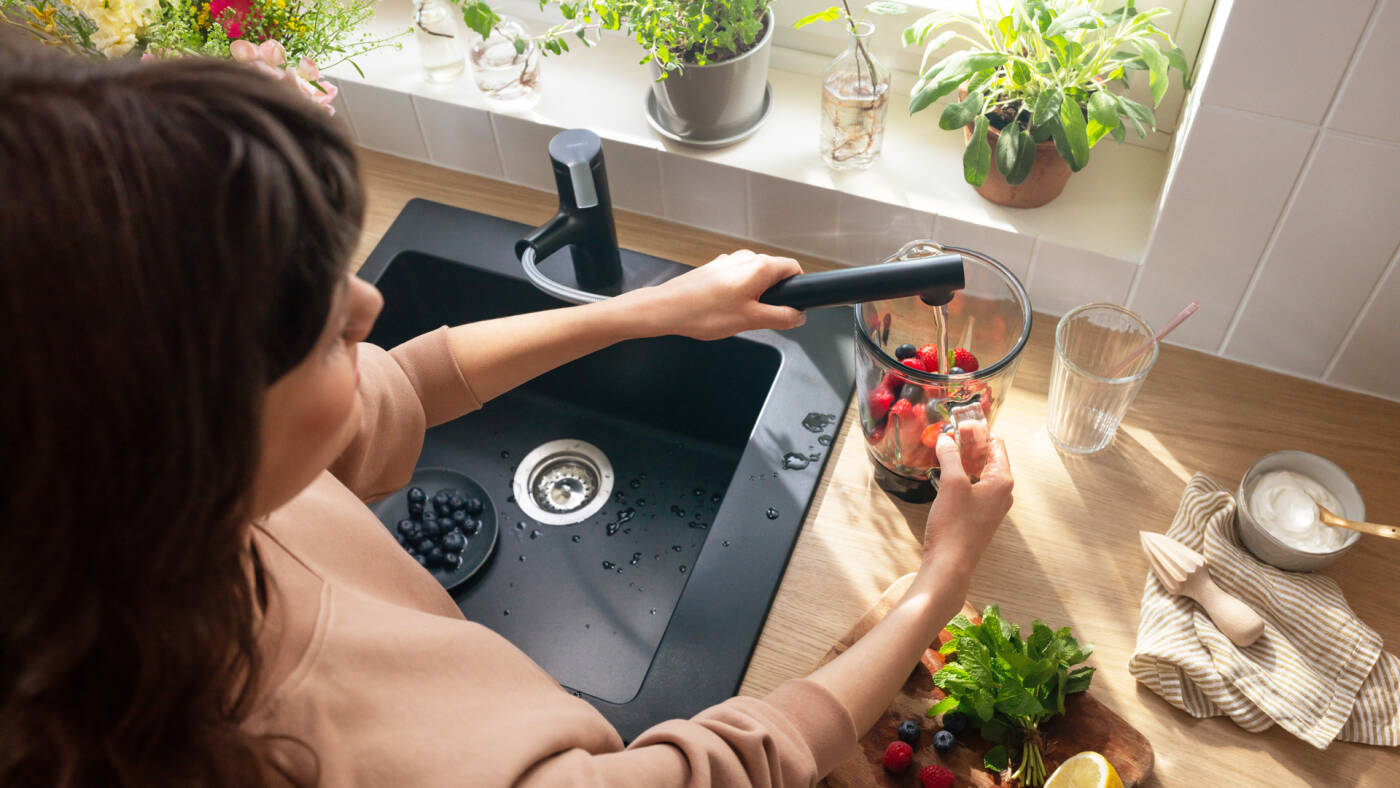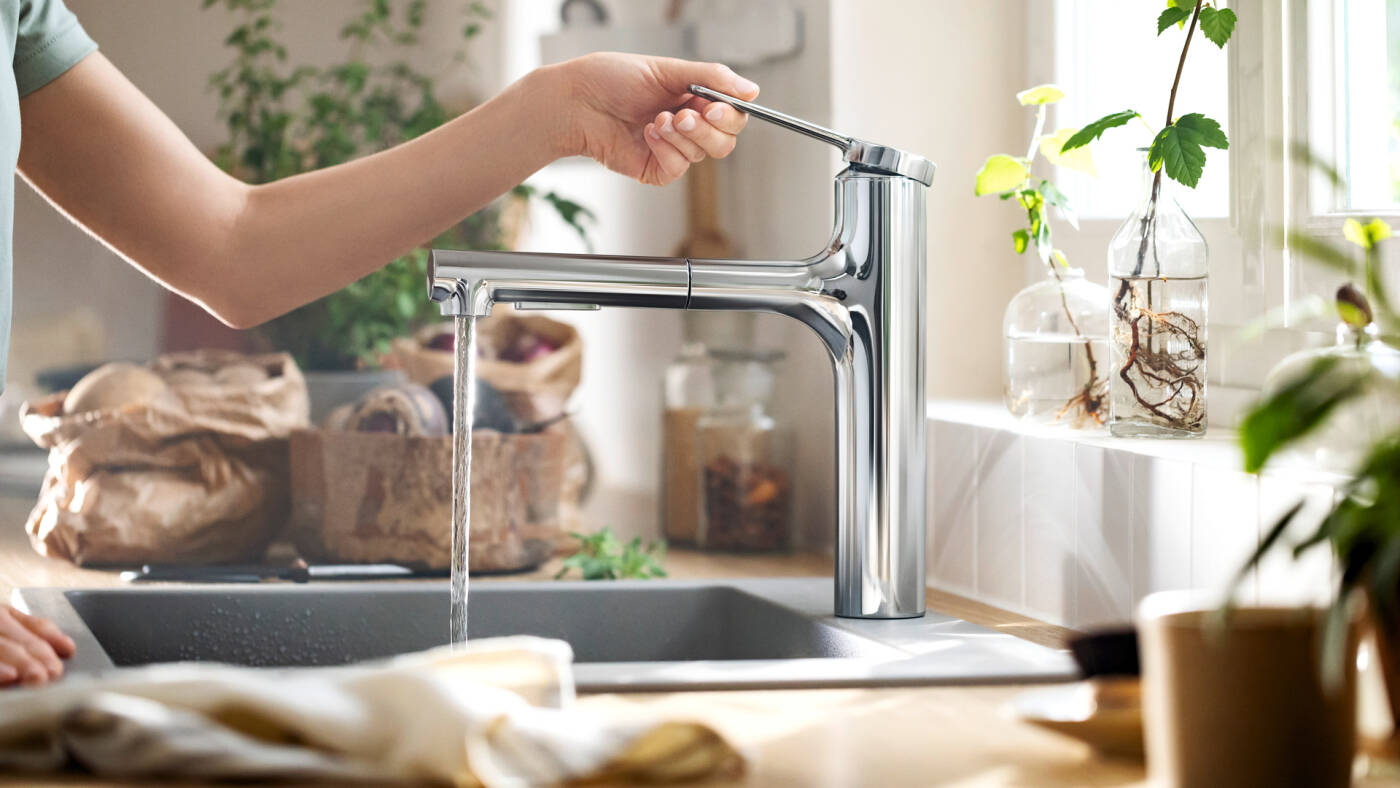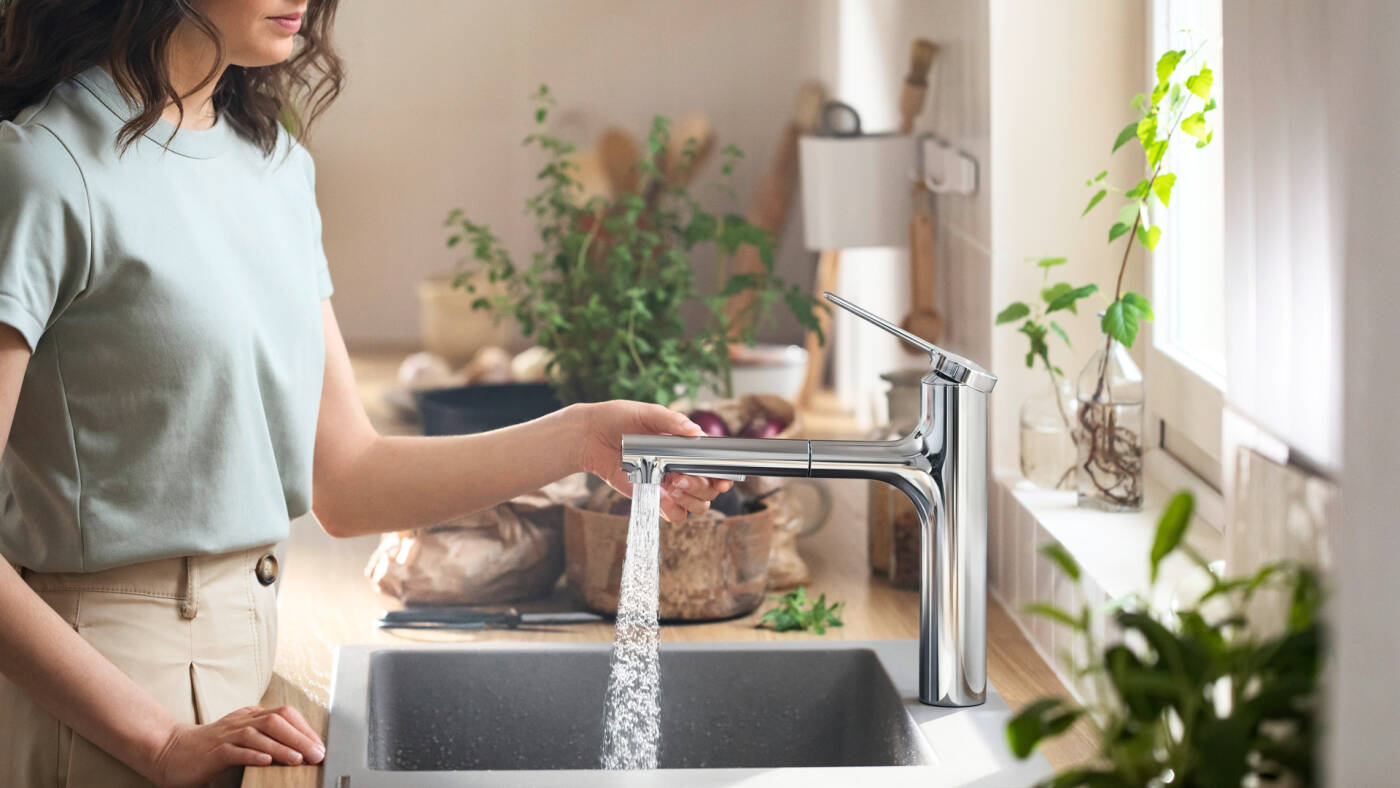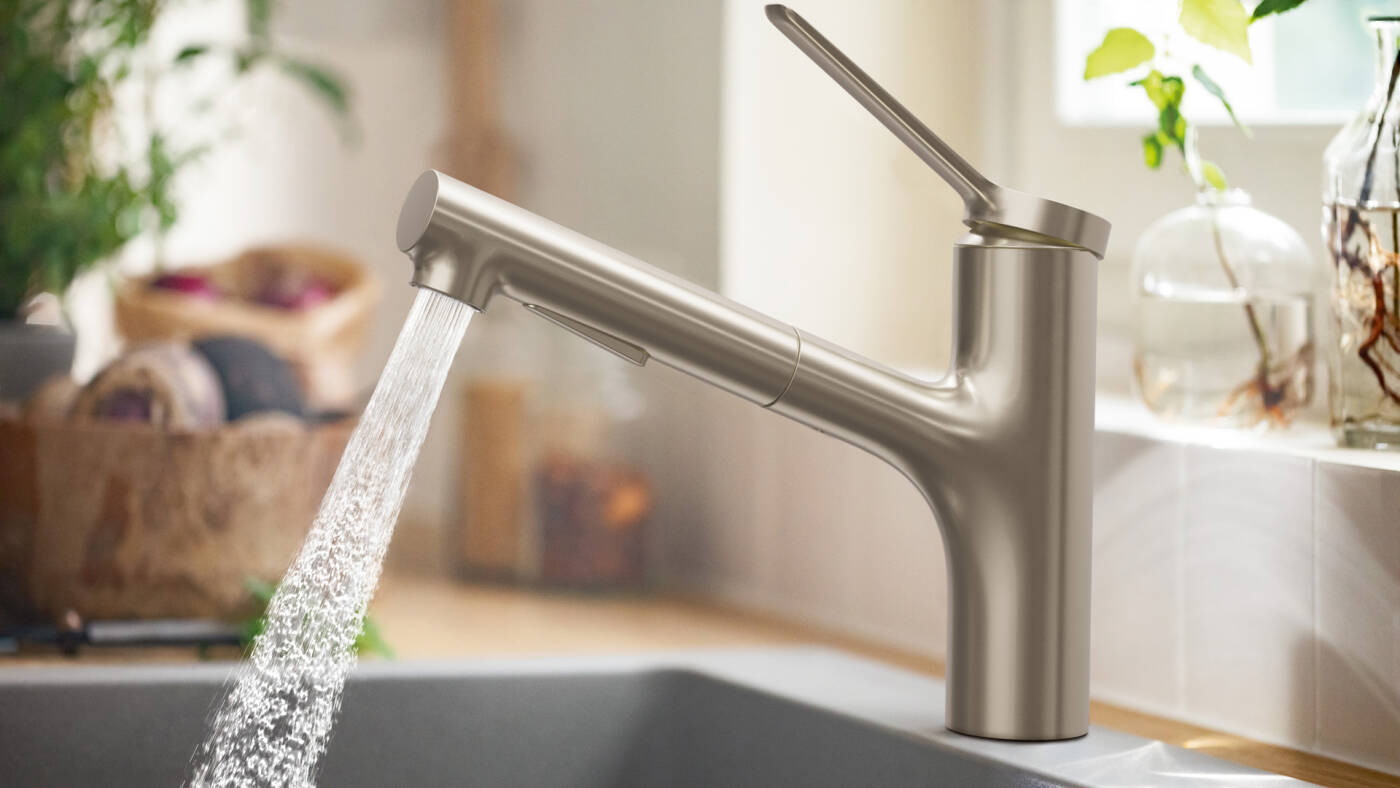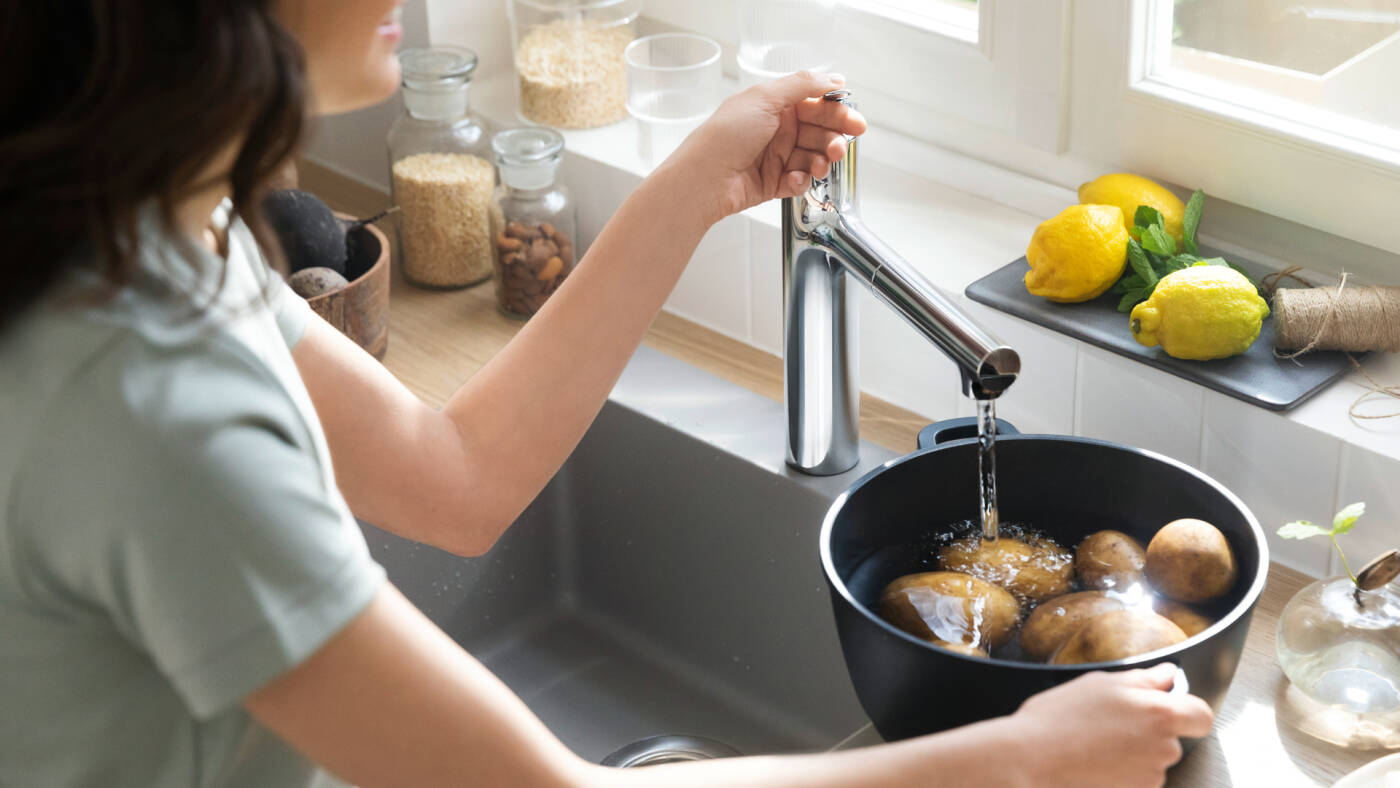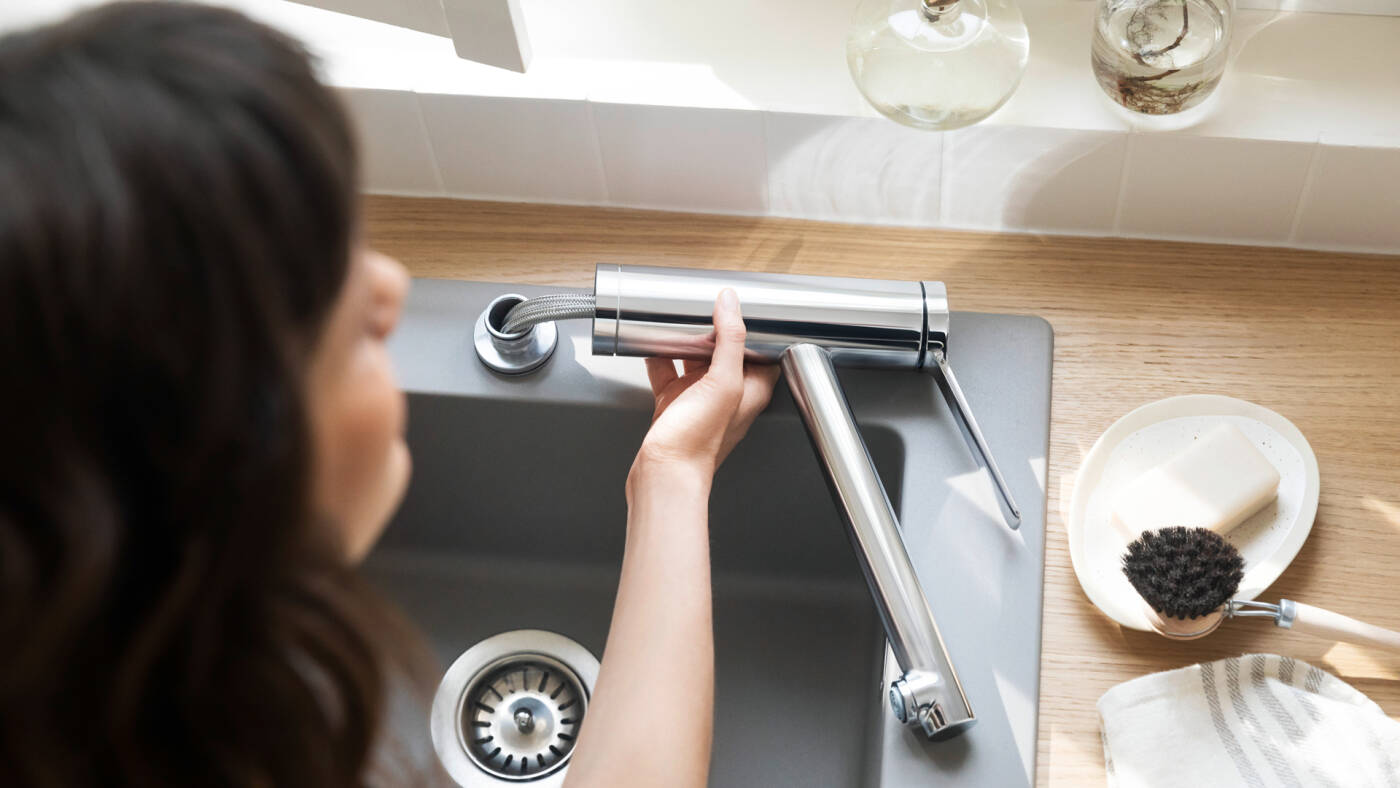 Zesis M33 brings hansgrohe quality to any kitchen
The versatile Zesis M33 faucet category impresses with hansgrohe quality in any kitchen plan:
Two heights, two spray modes: Zesis M33 2jet with pull-out spray and two spray modes (laminar and shower spray) is available in ComfortZone heights 150 and 160. The range also includes the Zesis M33 1jet with normal spray in ComfortZone height 150.
The clever sBox lite hose guide is available on some Zesis M33s with pull-out spray. Variants with hose weight are also available.
Zesis M33 is available in different variants, for all types of conditions: as a low pressure faucet, for installation in front of a window, equipped with an appliance shut-off valve or CoolStart technology, as well as an eco variant with a limited flow rate of max. 6l/min. 
Perfect combination: The slim, minimalist shape perfectly matches the wide selection of hansgrohe kitchen sinks.
Quality by hansgrohe, made in Germany, at an attractive price.
sBox lite: The smart hose guide
Zesis M33 with pull-out spray is optionally available with the sBox lite. The innovative, compact hose guide is placed under the sink, either on the floor of the base cabinet or on the wall. A pull cord holds the pull-out spray hose in position and guides it securely back into place after use. The advantage for the kitchen sink workspace: it avoids jamming and damage to the shower hose and the pull-out spray fits smoothly into daily use.