Smart living installations
How to install the Pontos Base
Become an expert in hansgrohe smart living applications! The following step-by-step guide takes plumbers through the process of installing the Pontos Base, which monitors the pipelines' water throughput for leaks and detects any unwanted water loss. No matter how small.
The correct way to install the Pontos Base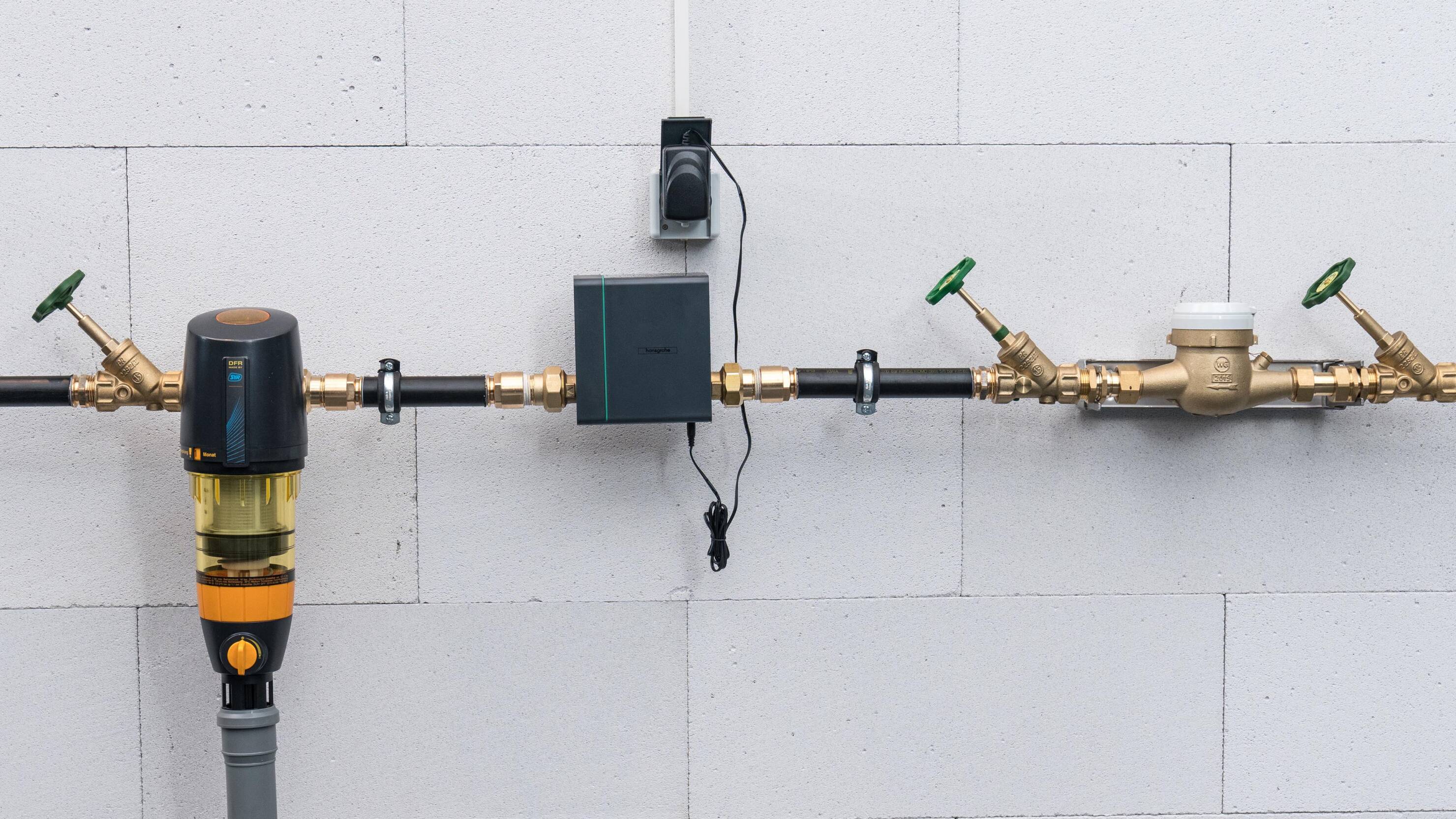 Smart water manager for more safety and customer satisfaction    
Digital technology is developing and gradually moving into your customers' homes. Why do they even need a smart water management system?
There is an increasing need for safety. The Pontos Base checks the home water pipes for leaks. In the event of damage, the system automatically shuts off the water supply and sends a push notification to the connected smartphone. So the Pontos Base can detect expensive water damage in advance and sound the alarm in good time. 
There is an increasing need to control costs. The Pontos Base supplies detailed statistics on water consumption. This enables people to detect waste, keep an eye on water and energy costs and adjust the way they use water. 
The hansgrohe Pontos water management system consists of the Pontos Base and Pontos Scout water sensors. As a team, they ensure safety, relaxation, reassurance and a good climate at home. 
You can find all details and selling points for both Pontos components here.

You can view all the necessary steps for installing the Pontos Base in the following image gallery or in the video.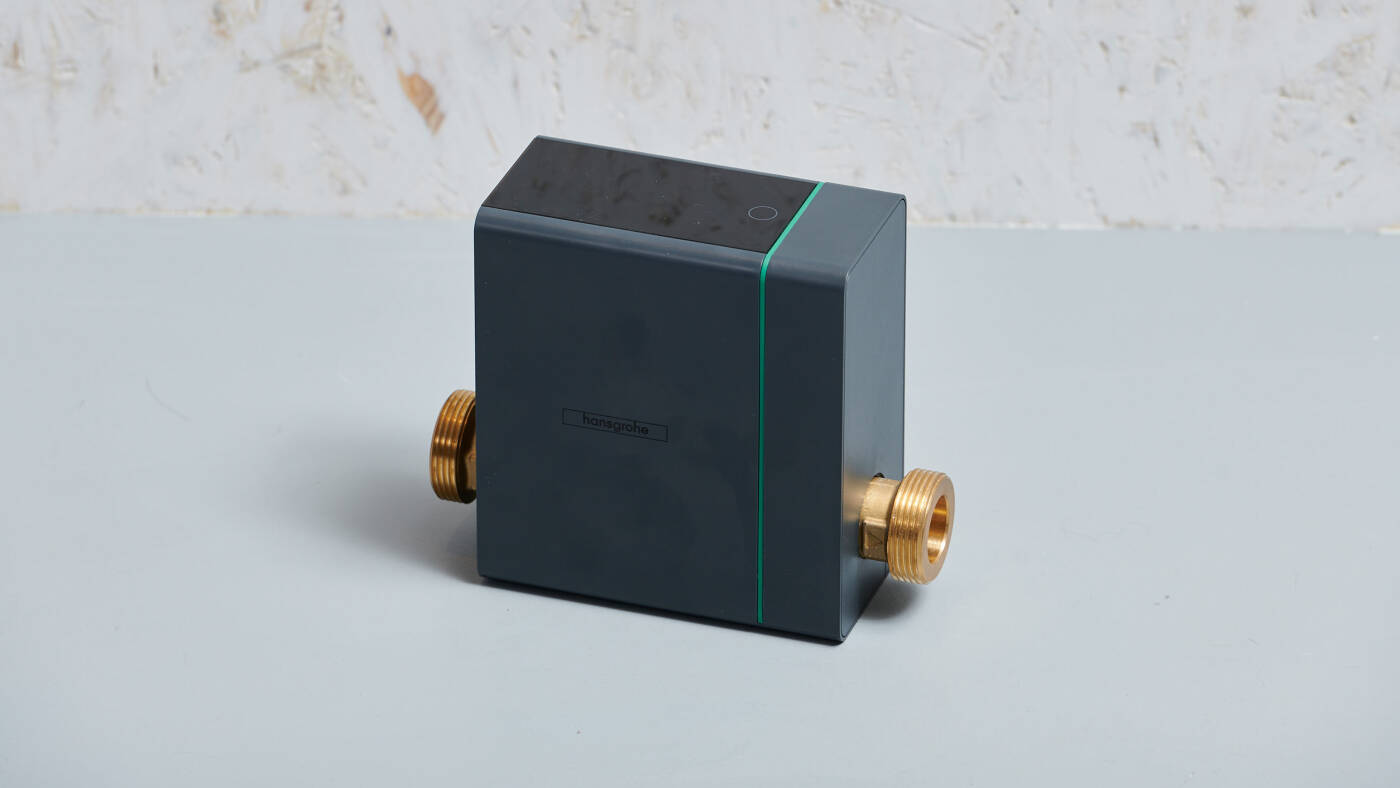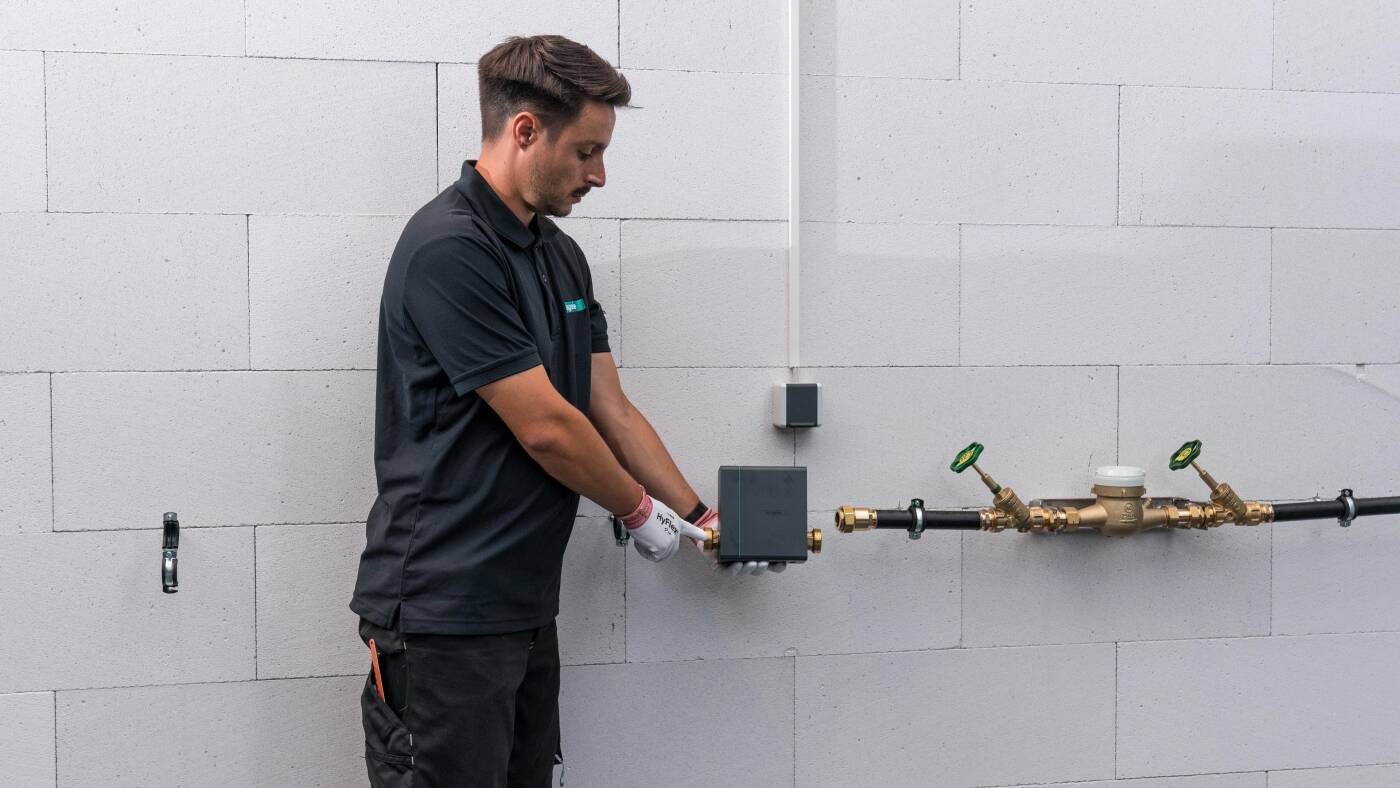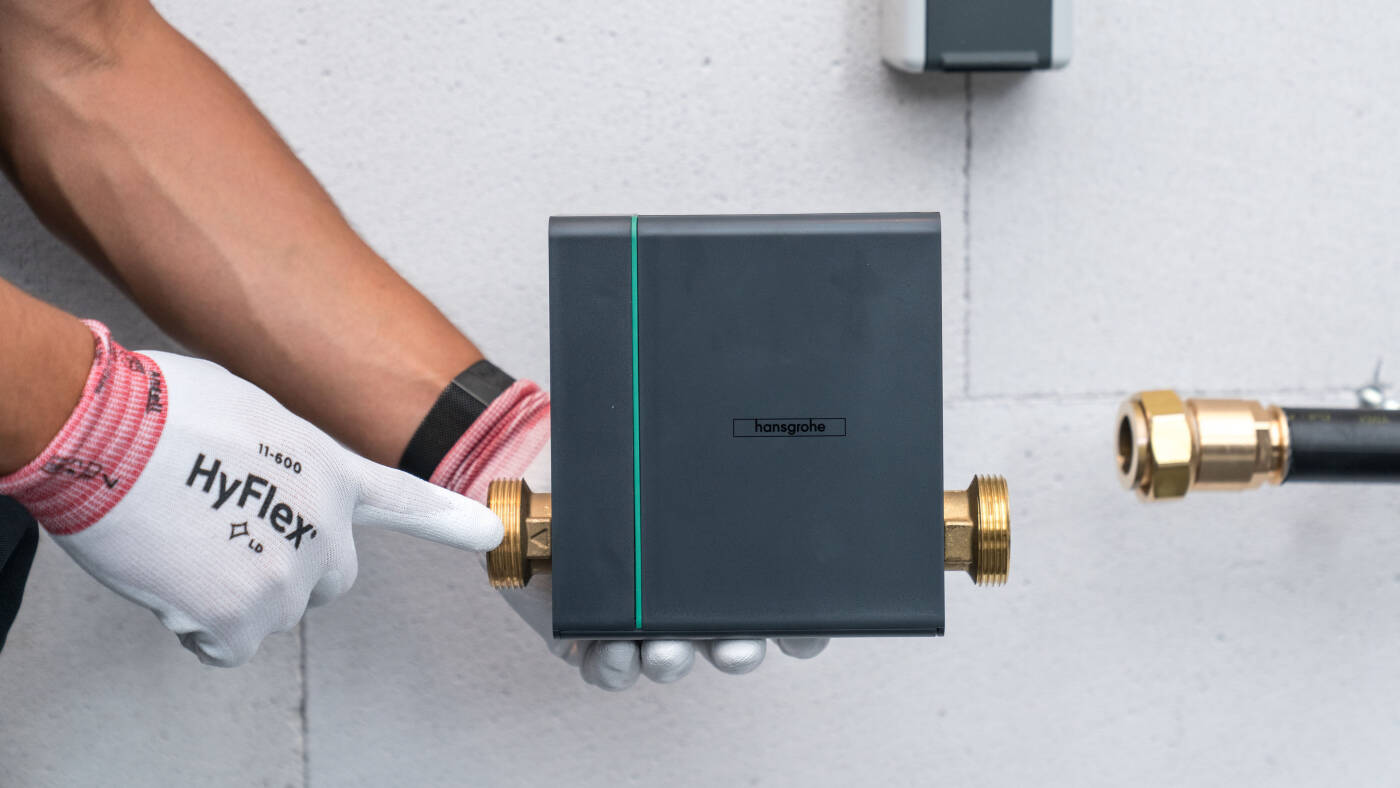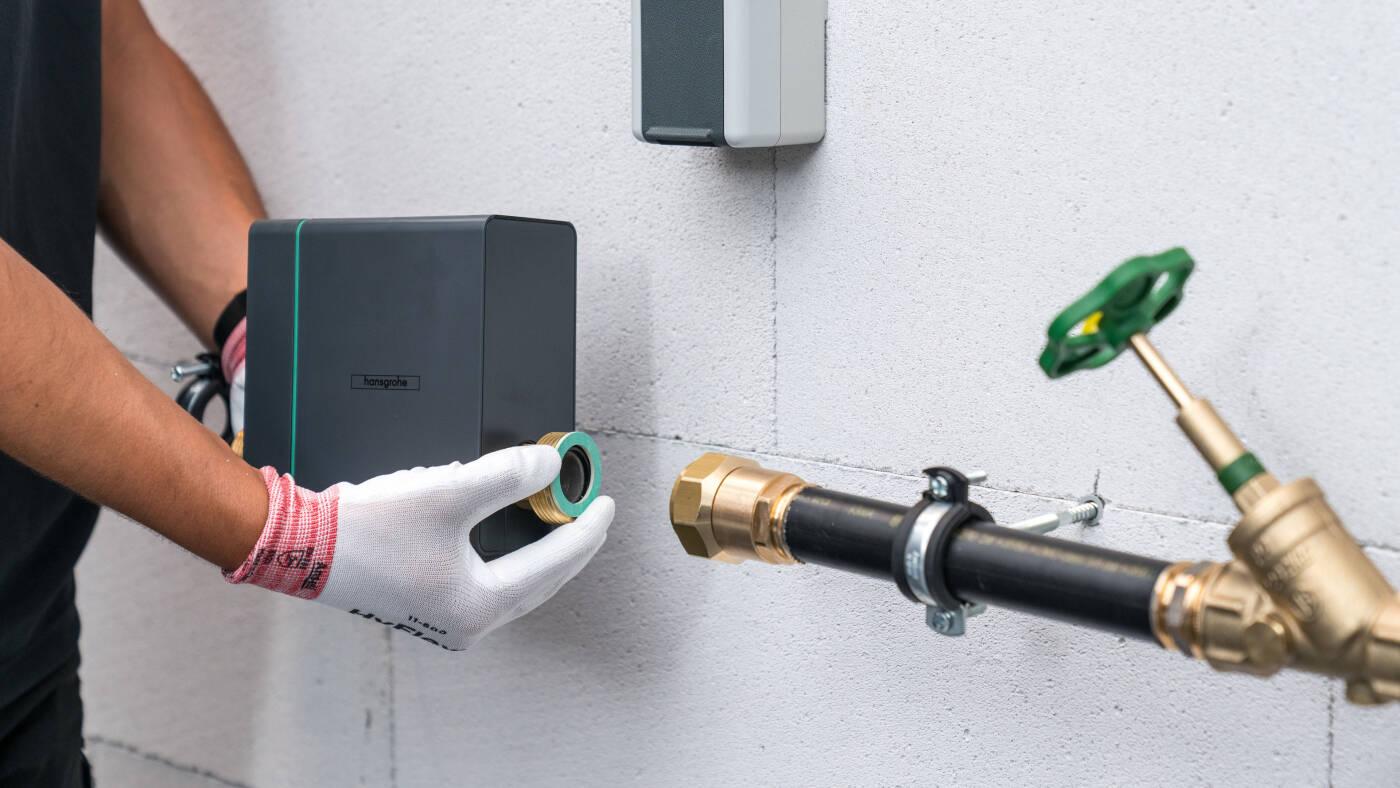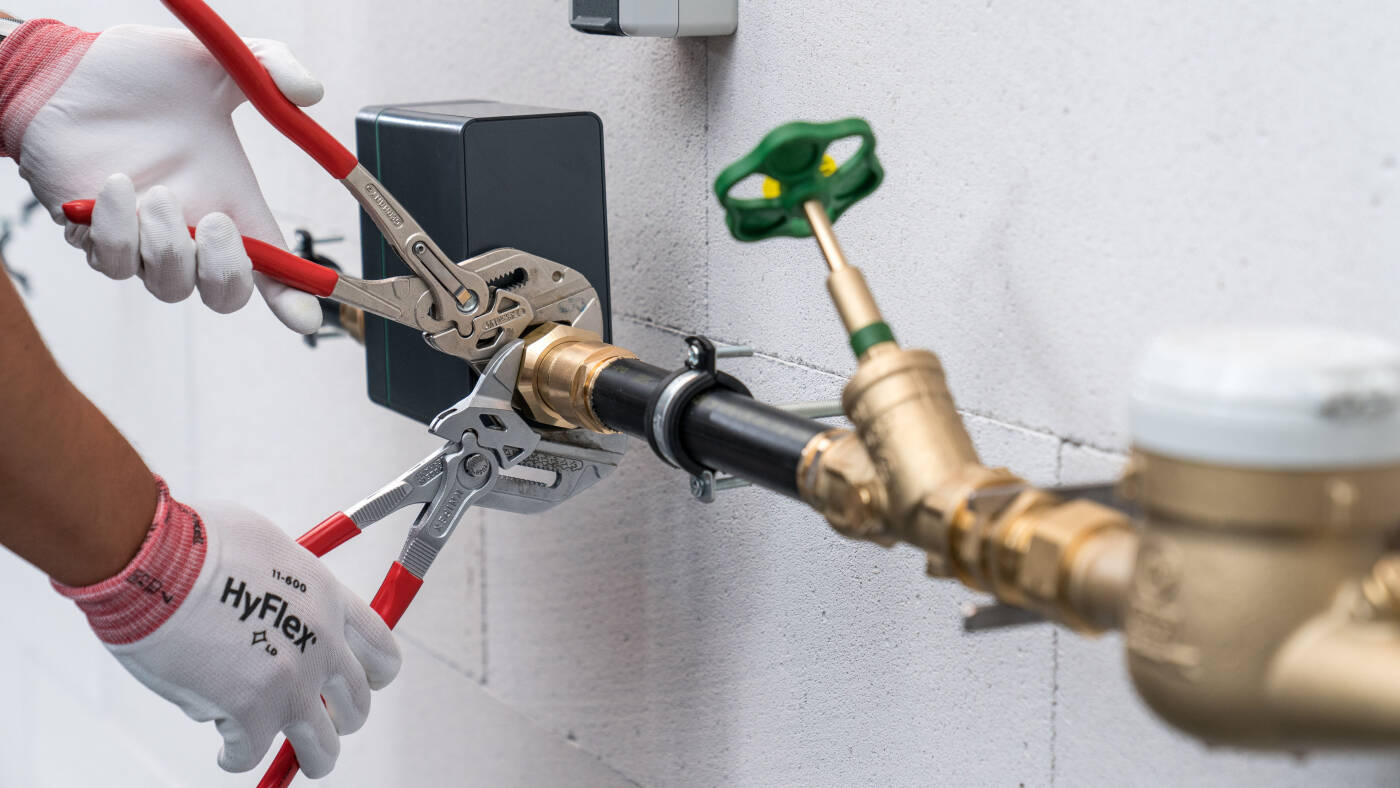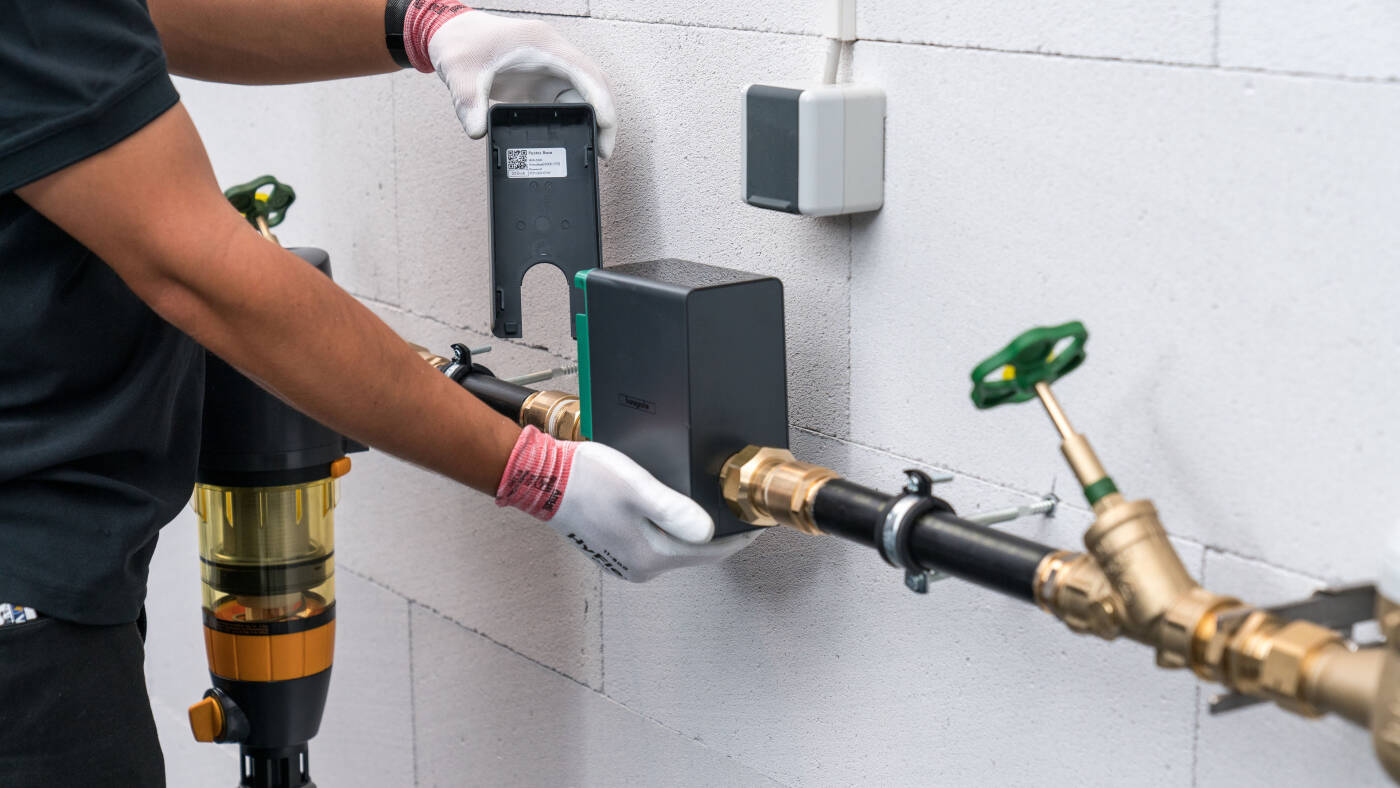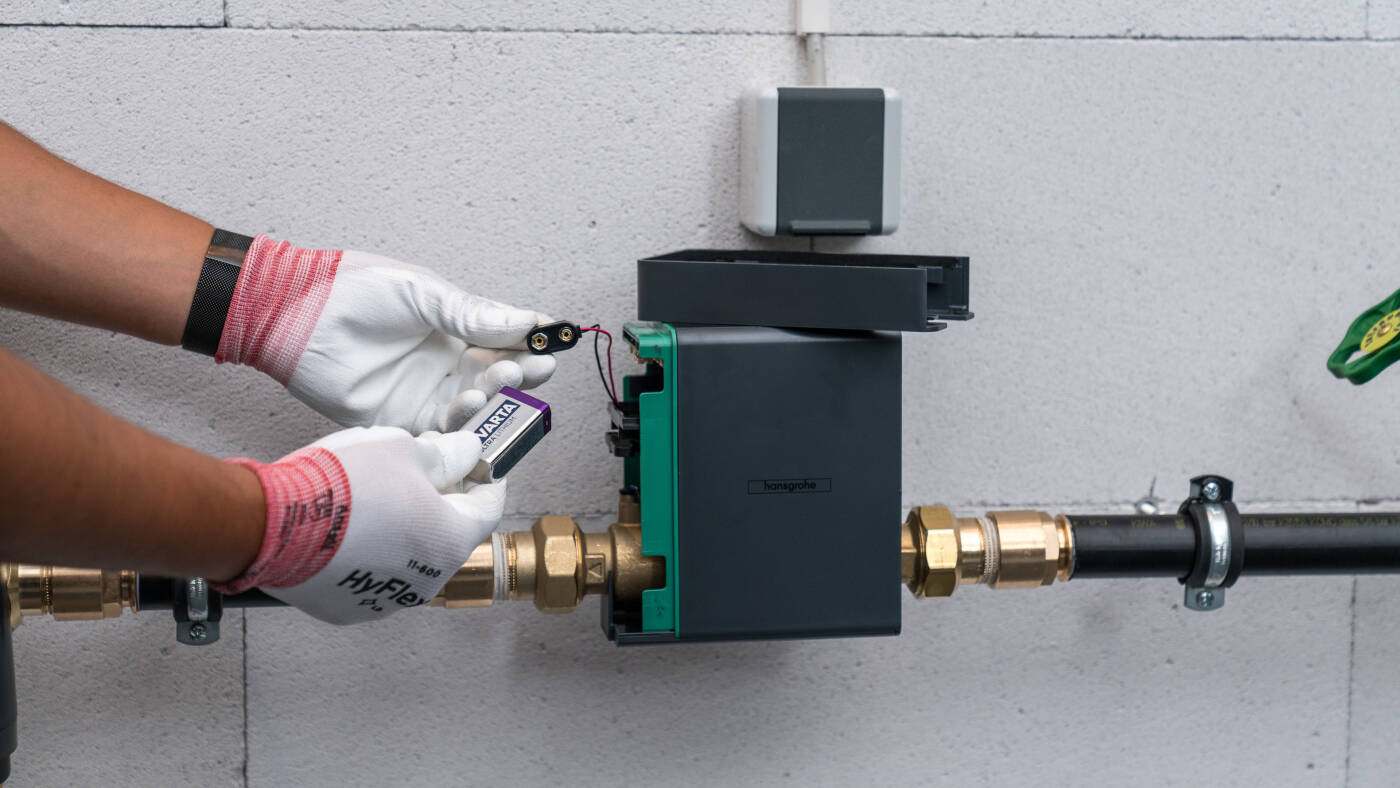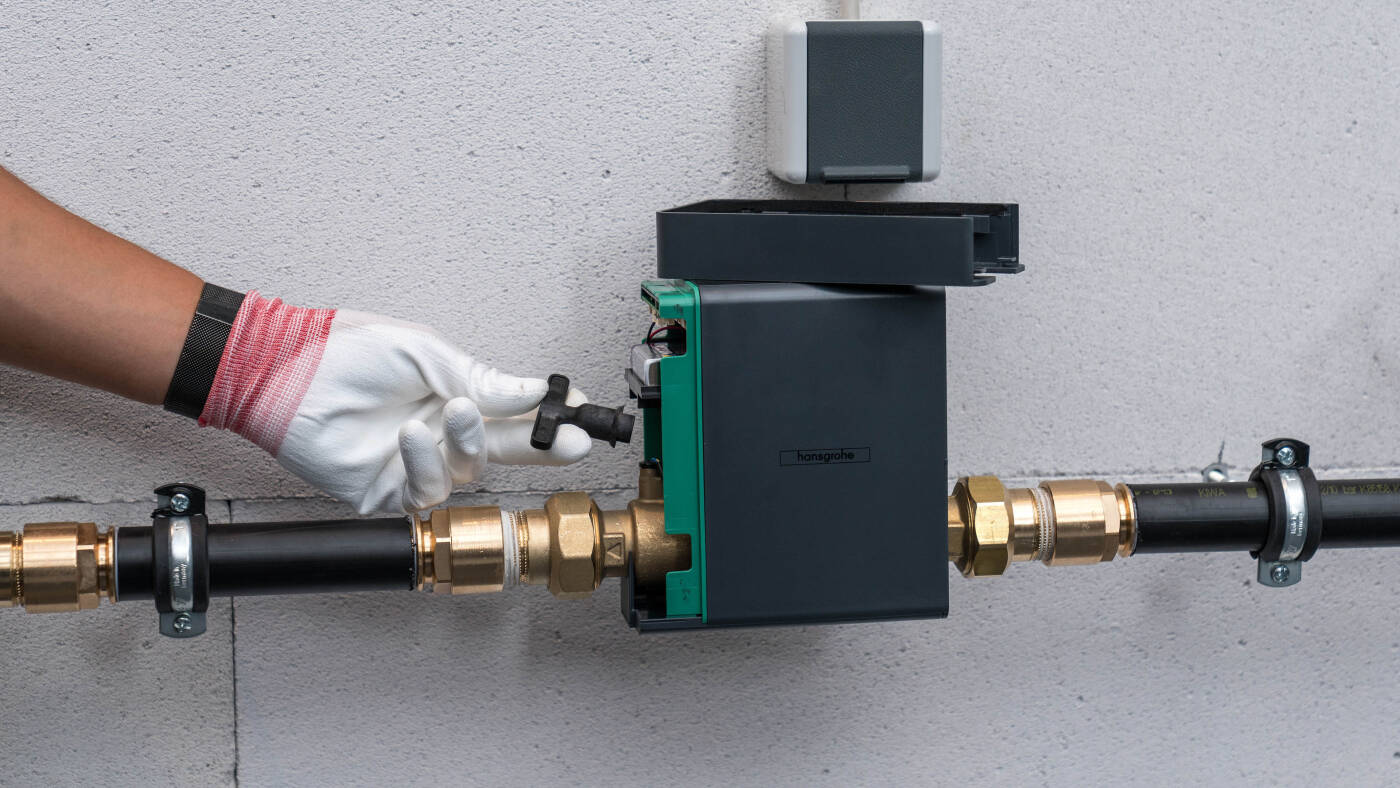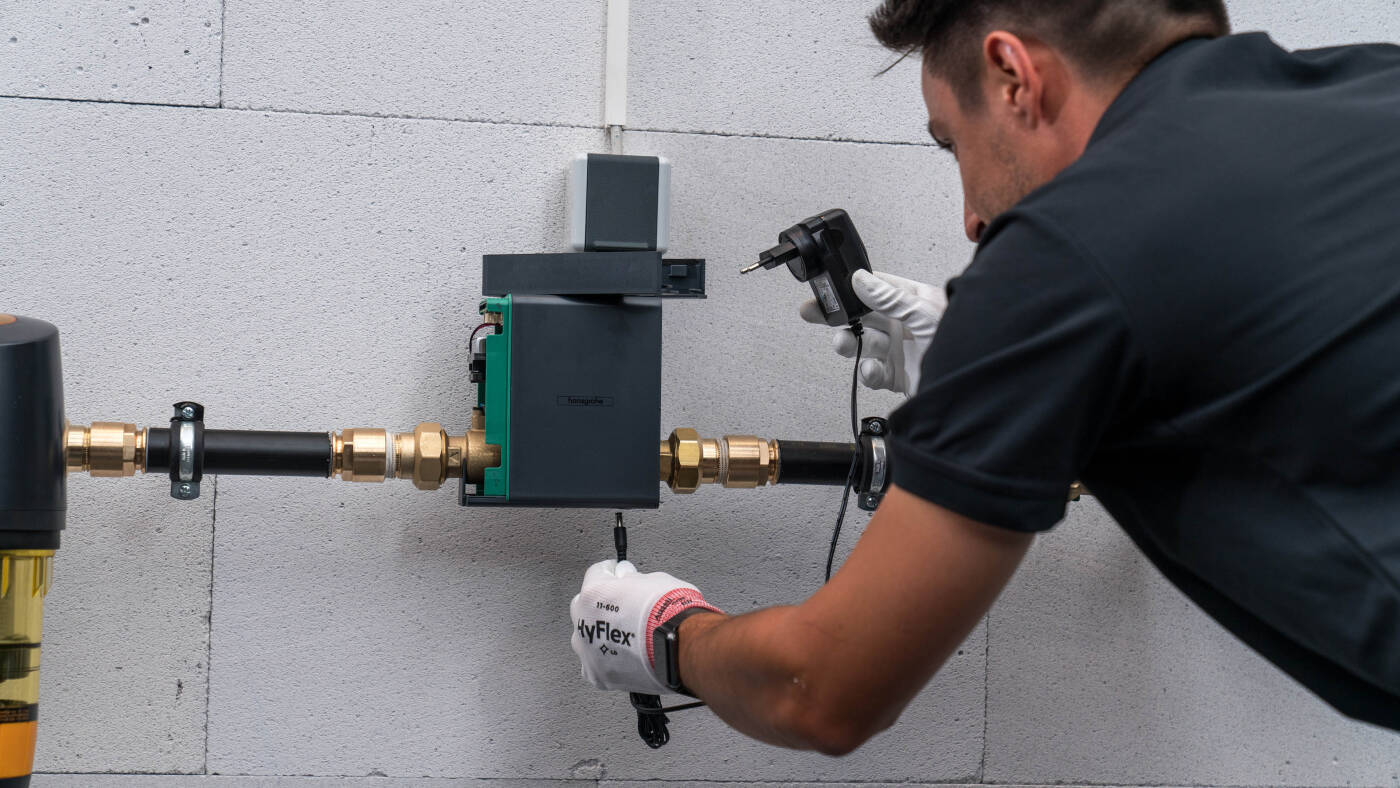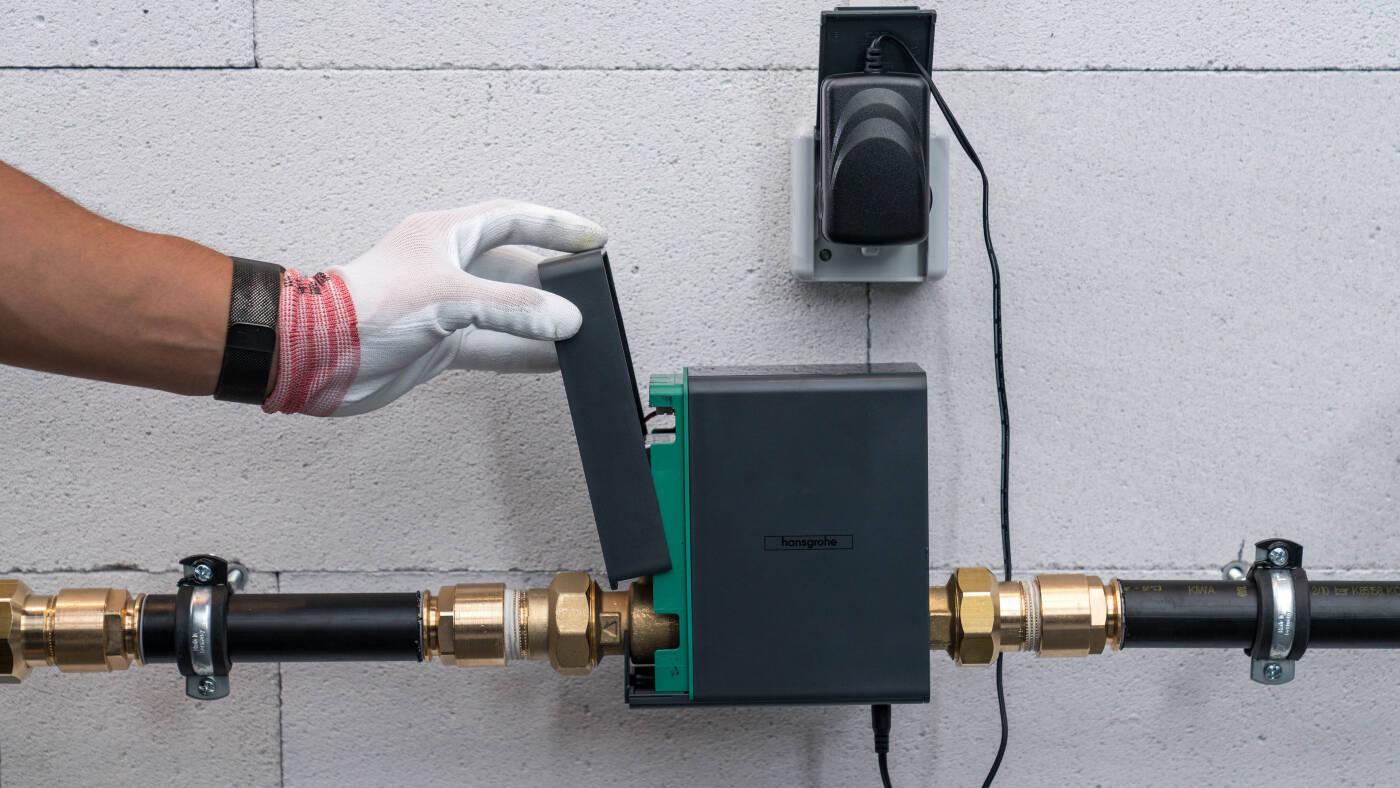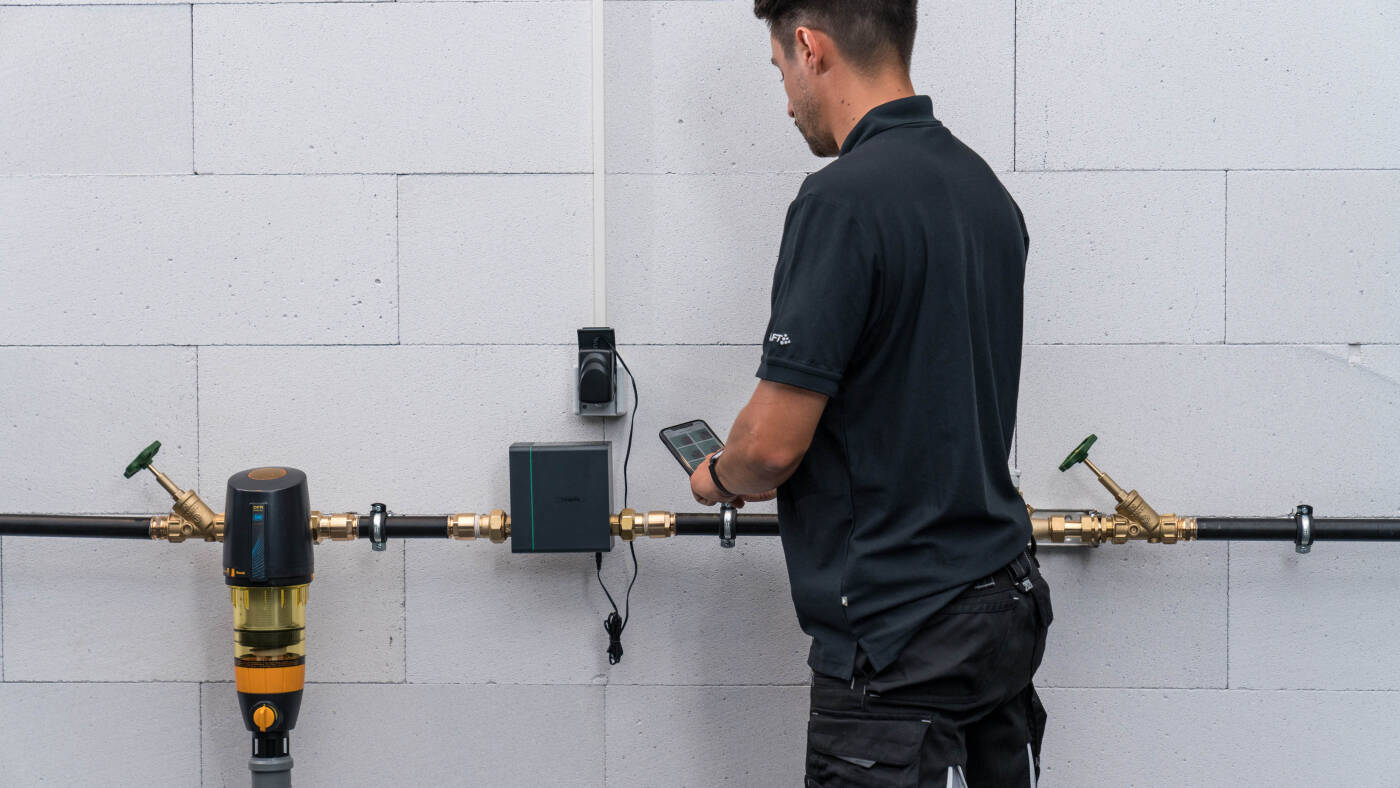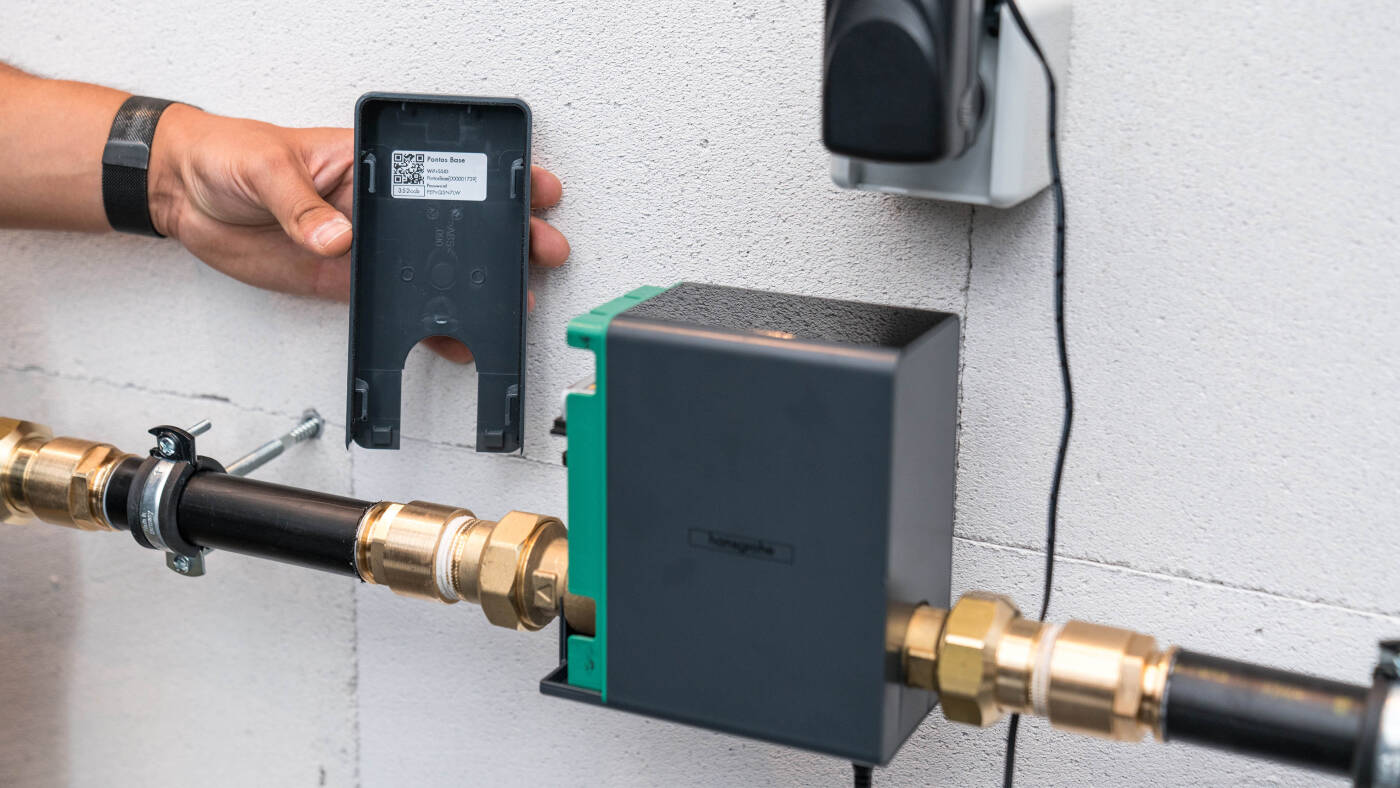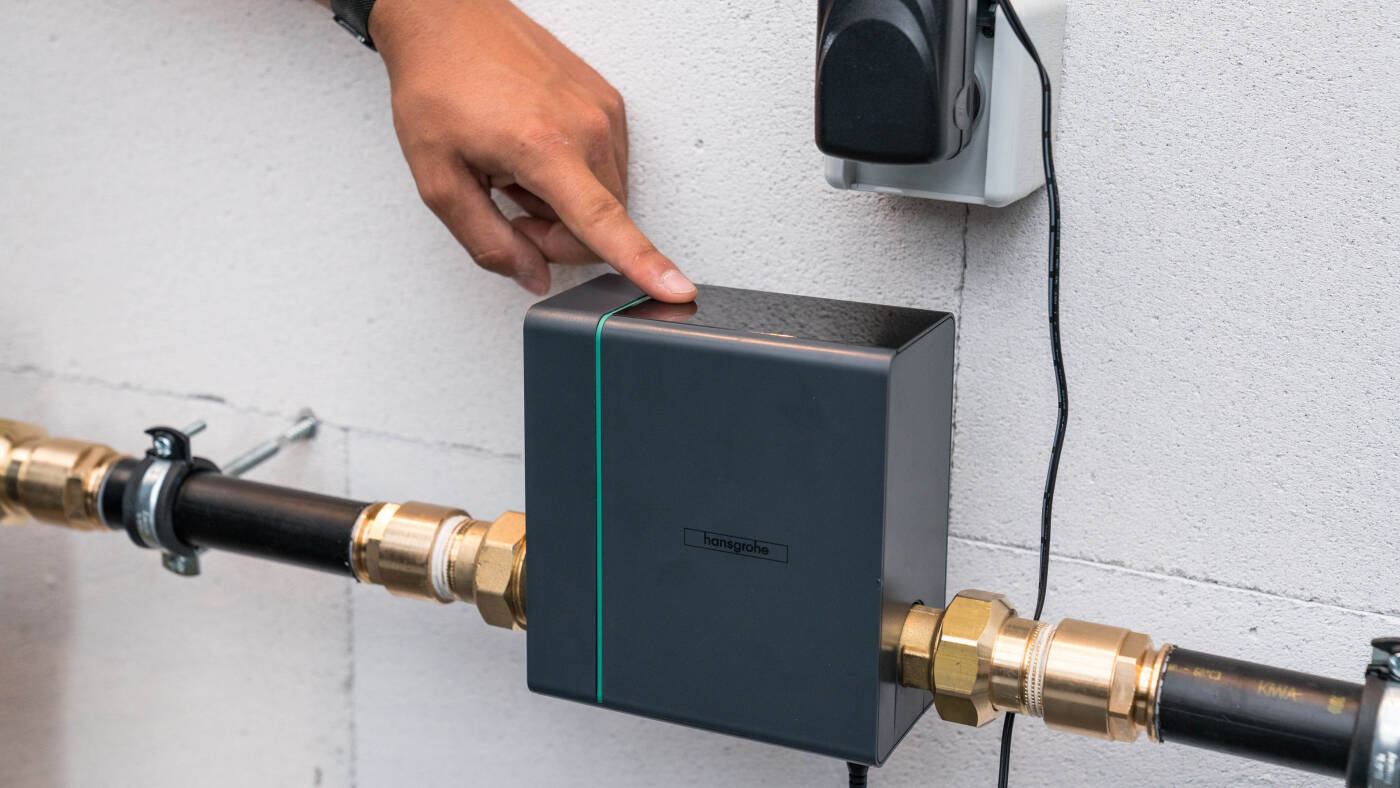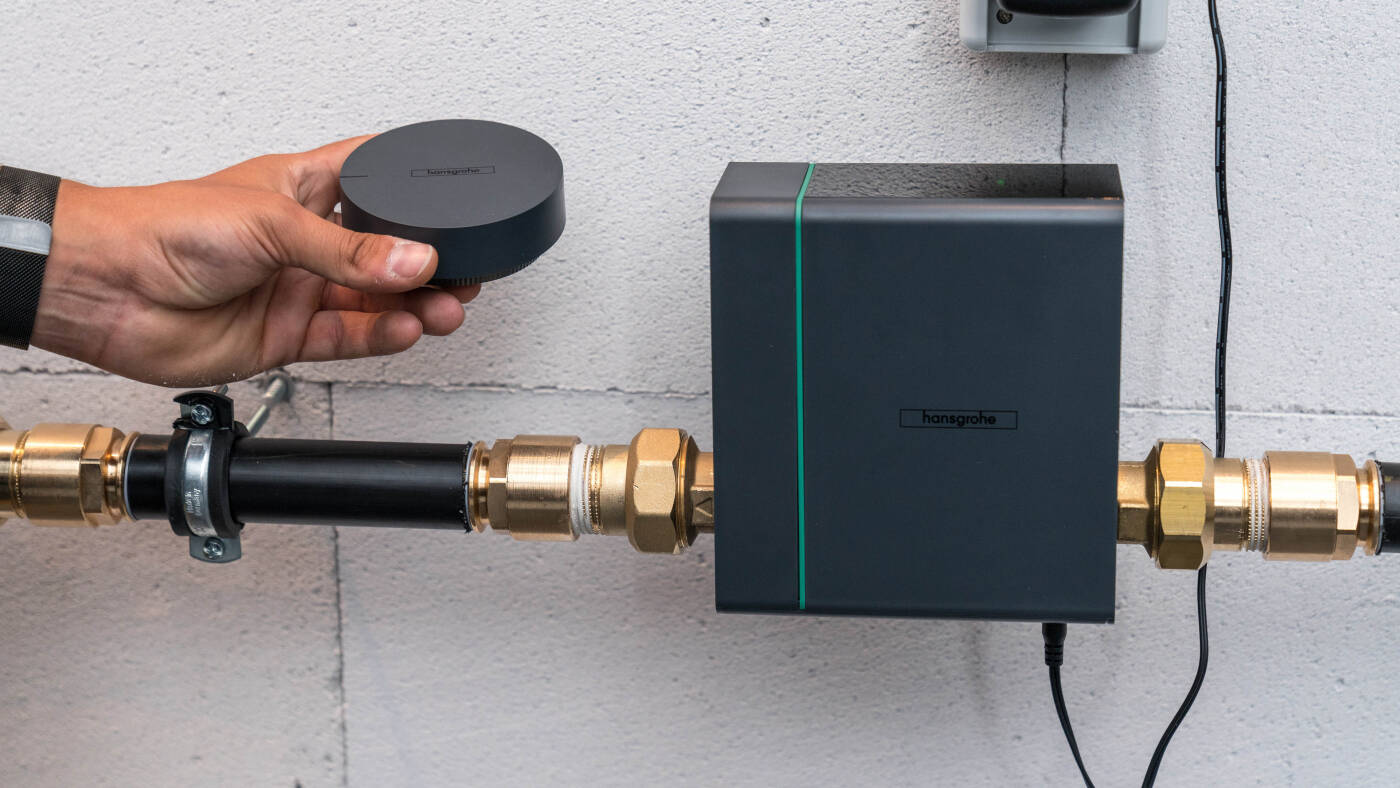 Installing the Pontos Base: video instructions
FAQs on installing the Pontos Base    
What should you do if the power fails?

If there is a power cut, the built-in 9V block battery guarantees that the Pontos Base will still work for around 24 hours (depending on load). The battery must then be replaced. If the battery power supply also fails, you can take the built-in emergency key from the Pontos Base and use it to manually lock and unlock the water pipe. 

What is included in the scope of delivery?

One Pontos Base with two 1" brass connections, a 9V block battery for the emergency power supply, an Emergency on key, a power cable with a plug and the technical product information required for installation. 

How is the device set up once installed?

After installation, the product is immediately ready for operation and works as an independent unit. We recommend connecting the Pontos Base to the hansgrohe home app so that users can communicate with it via smartphone through push notifications and by setting profiles and receiving statistics.
Any more questions? Please contact our master service.